The Adidas marketing mix 4Ps is the framework that has helped the company in creating a solid foundation for key strategies like product strategy, marketing efforts & techniques, product placement, distribution channels, price strategy and promotion strategy.
The Adidas marketing mix 4Ps has been a tremendous help in forming the most effective marketing strategies for reaching the target market, boosting the brand equity, increasing the company's sales and successfully achieving the set business goals and objectives.
About Adidas
Origin Country: Germany
Founder: Adolf Dassler
Founded: 1924
Headquarters: Herzogenaurach, Germany
Employees in 2023: 61,401
Revenue in 2023: 24.559 billion USD
Net Income in 2023: 2.206 billion USD
Market Cap in 2023: 24.71 billion USD
Global Sportswear Sales: 23.5 billion USD
Company Website: adidas.com
The German corporation Adidas is the largest sportswear brand in Europe and the second-largest sportswear manufacturer in the world. The company plays a significant role in the footwear as well as the sportswear industry where it is one of the top designers and manufacturers of clothing, shoes, sports equipment and accessories.
Adidas remains one of the greatest sportswear brands of all time in the competitive market because of technical innovation, superior quality and high-end designs.
Adidas Marketing Strategy: How Adidas Lives by what they believe in "Impossible is Nothing"
The tagline "Impossible is Nothing" aptly depicts the mindset of one of the oldest footwear brands in the world. Adidas constantly reinvents itself through its superior quality innovative products that are a firm favourite of both developed and developing nations.
The iconic 3 stripes on Adidas products and the newer "mountain" and "trefoil" logos make the biggest sportswear brand a renowned household name in every aspect of life be it sports, lifestyle, pop culture or fashion. The efforts of the creative team and their marketing strategies have made it possible for the iconic brand to reach both the common masses and elite customers with equal ease.
An overview of Adidas Marketing Strategy and Marketing Mix (4 Ps)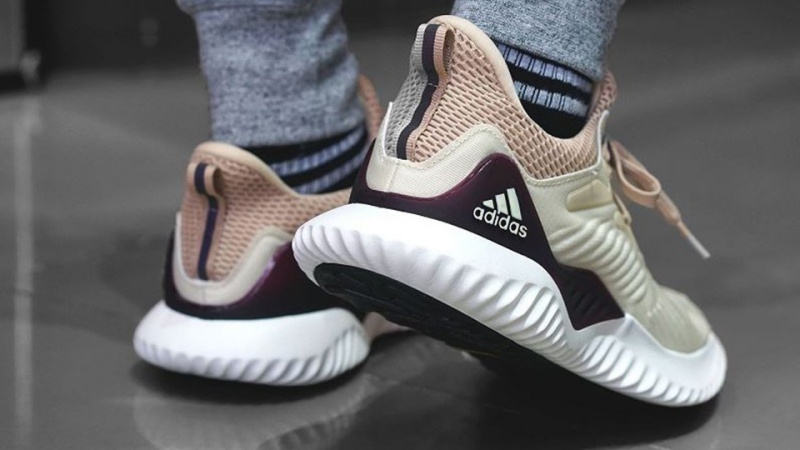 Product Strategy of Adidas
The product strategy in the marketing mix of Adidas is very simple. It looks at the structural trends in the competitive market and tries to push the boundaries of products and services to maintain its hold on the target market.
The Adidas marketing mix puts a lot of focus on the Adidas product strategy as products act as a viable bridge between the company and target audiences. Adidas company is known for some of the best releases and newly launched products in the world that includes signature athlete silhouettes and uniquely designed products for high-end customers. It also offers mill products for the upper-middle class target audience.
Product Mix in the Adidas Marketing Strategy
The product mix in the Adidas marketing strategy includes a diverse portfolio that ranges from mill products to unique products. Jeremy Scott and Alexander Wang, world-recognized designers have been behind some of the high-quality Adidas designs.
Many sportswear brands have gained popularity in recent years but Adidas has seen a tremendous rise in its brand equity and brand image because of its product strategy which includes technically advanced product lines. Running spiked shoes, moulded boots and spring-blade trainers from the Adidas company prove this fact.
"THE ADIDAS FUTURECRAFT BIO FABRIC" made from biodegradable "Biosteel" materials and the "ADIDAS ADIZERO ADIOS 4" lightweight footwear with a comfy feel are some of its uniquely designed and newly launched products.
The most expensive shoes from Adidas includes ADIDAS HRT CHANNEL AND FARREL NMD at 11,000 USD and ADIDAS FRIENDS AND FAMILY BURGANDY at 8,000 USD.
ADIDAS ONE launched in 2005 was the first of its kind footwear that worked with a microprocessor and could adjust the cushion level as per the environment automatically.
Adidas Stan Smith model is the best-seller of all time as since its debut more than 40 million pairs of ADIDAS STAN SMITH TENNIS SHOES have been sold all over the world.
Adidas product lines include
Sportswear
In the sportswear section, Adidas includes products for several sports like tennis, snow sports, football, hockey, gym, golf, yoga, swimming, hiking and running.
ADIDAS ALPHABOOST VI SUSTAINABLE BOOST LIFESTYLE RUNNING SHOES
Apparel
Adidas stepped into the world of apparel with the FRANZ BECKENBAUER TRACKSUIT. The athletic apparel sector expanded with time to include a wide range of clothing items like golfing clothes, sports bras, t-shirts, jackets, pants, hoodies, shorts, sweatshirts, swimwear, tops and leggings etc.
ADIDAS HIGH SUPPORT WOMEN'S SPORTS BRAS
Footwear
Adidas constantly evolves itself through its footwear product lines that include outdoor footwear, lifestyle shoes, sandals, sports shoes, sneakers and running shoes. ADIDAS SUPERSTAR was the first basketball shoe from the company and since then it has created shoes for several sports and is currently considered one of the top brands for outdoor footwear and sports shoes.
ADIDAS CLEAR FACTOR SHOES
Sports Equipment
The legendary brand also offers equipment like a cricket bat, basketball and football.
Accessories
Adidas accessories include gloves, headwear, bags, backpacks, training bags, socks, baseball caps, perfumes, eyewear and watches.
Adidas Place in the Marketing Mix of Adidas
Adidas has spread its product presence to 100+ countries with help of brands like Adidas, Runtastic, Matix, TailorMade Company, Rockport, Reebok and FC Bayern Munich where it has only a 9% stake. In 2017 it sold TaylorMade to KPS Capital Partners and in 2022 Reebok to Authentic Brands Group.
The company outsources 100% of production to independent manufacturing partners out of which nearly 71% are from Asia.
Adidas operates 1,327 concept or retail stores and owns 1,083 factory outlets. In the UK alone, the company operates through 28 Adidas outlets across 22 cities.
Distribution Strategy of Adidas
Adidas marketing mix 4Ps plays a significant role in creating marketing strategies for the product placement of Adidas products. The business activities and the distribution strategy of the company take place through its retail stores and online stores.
Retail Stores
The marketing mix of Adidas place has created an extensive distribution strategy to meet the demands of its end customer and increase the company's sales figures. Products are available in multi-brand showrooms, company-owned Adidas outlets and fashion stores that cater to customers interested in sportswear.
Both fashion stores and multi-brand showrooms like Walmart deal directly with distributors so that they can get lucrative deals for displaying company products in their retail stores.
Online Stores
Besides retail stores, Adidas sells its products through the company website and online stores. Some of the popular online fashion websites are Myntra, Snapdeal, Jabong, Flipkart and Amazon.
Pricing Adidas Marketing Strategy
The Price strategy is as important as product placement, promotions and products in the marketing mix of Adidas. The brand has developed a comprehensive price strategy for product pricing. Adidas includes a competitive pricing strategy and a skimming pricing strategy to deal with the target customers.
Skimming Pricing Strategy
Adidas uses the skimming pricing strategy for its high-end customers who are willing to shed extra bucks for innovative and good-quality products. At the onset, these products have premium prices to maintain product exclusivity but as competitors enter the market the brand starts lowering the higher price tags through offers and discounts on the retail and online fashion websites. The skimming pricing strategy has helped the company in maintaining its customer base in the market despite the initial high prices of its products.
Competitive Pricing Strategy
Adidas has a wide variety of products for the common masses, celebrities, upper-middle class and sports professionals. The brand is also very popular in developing nations where it faces stiff competition from rival brands. To increase the company's sales in such markets and meet the demands of the end customer successfully Adidas has implemented a competitive pricing strategy and not a skimming price strategy.
Generally, the products from Adidas have premium prices but the company tries to maintain competitive pricing so that customers can easily buy good quality brand products.
Promotion Strategy of Adidas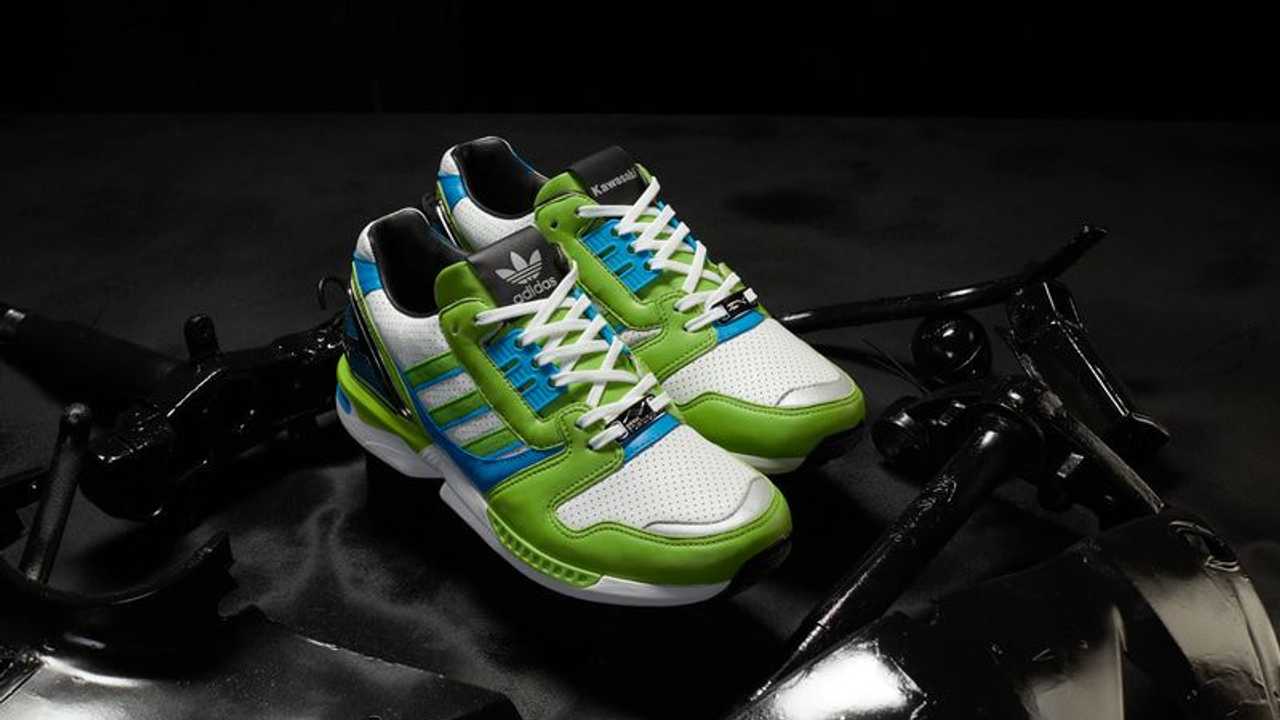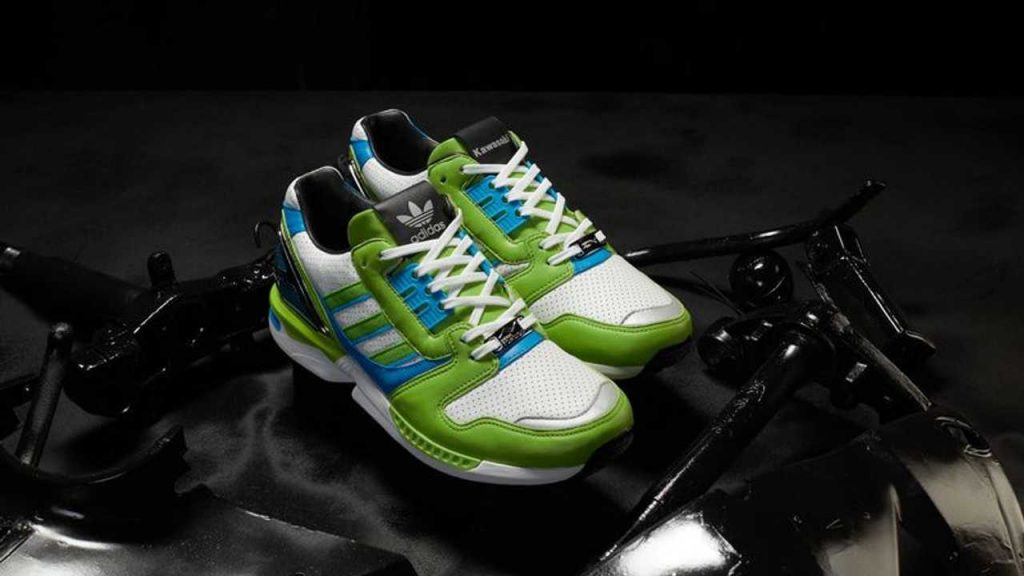 Its marketing mix focuses on an aggressive marketing strategy to connect with the target market. The brand has used digital and event marketing and memorable marketing campaigns to achieve desired success in the industry.
Various marketing strategies used by the brand are-
Online Archive of Adidas Products
In 2013 Adidas company created an online archive so that interested fans could visit the online museum and look at the scans of vintage catalogues and images of footwear models. This was a promotional gimmick to create a connection between the brand and its end customers.
Collaborations and Tie-ups
One of the greatest soccer players from Great Britain David Beckham has signed a lifetime deal worth 160.8 million USD as part of the marketing strategy of Adidas. He will represent the brand as a brand ambassador throughout his life.
Collaborations with Balenciaga, Gucci and Ivy Park have taken the brand a step further in its desire to achieve business goals.
Besides soccer players like David Beckham from Great Britain and Lionel Messi from Argentina the renowned brand has signed basketball player Kareem Abdul-Jabbar and tennis players Stan Smith (a silhouette named after him Adidas Stan Smith) along with celebrities like Run DMC for a 1 million USD endorsement agreement and non-athlete musicians like Big Sean and Missy Elliot.
Adidas has collaborated with celebrities like Karlie Kloss, Jonah Hill and Beyoncé and designers Stella McCartney, Raf Simons, Jeremy Scott and Alexander Wang to create some of the notable Adidas pieces.
Adidas tied up with legendary BMX riders Dave Mirra and Ryan Nyquist to launch signature sneakers that eventually resulted in huge popularity amongst BMX riders.
"Adidas is all in" Slogan
The "Adidas is all in" slogan was released in 2011 to present a unified image of the brand. The hit slogan has become one of the primary tools for Adidas' marketing strategy in recent years.
Sponsorship
The marketing mix of Adidas puts a lot of focus on sponsorship deals and sponsors clubs, teams and players like Real Madrid, Germany and Steven Gerrard respectively.
Digital Marketing Strategy of Adidas
Adidas has put all its efforts into changing consumer behaviour through digital marketing.
Own the Game
Adidas has invested 1 billion Euro in its digital marketing strategy "Own the Game" until 2025.
Innovative Products
As part of the Adidas marketing strategy, the brand launched the Adidas Tubular Line of Sneakers inspired by car tires to emulate tires and related threading.
Commercials and TV Ads
Digital marketing is a key aspect of the Adidas marketing strategy under which the brand has launched TV ads between television programs and commercials on YouTube.
Engine Digital
Adidas Digital Future Team collaborated with Engine Digital to know about the needs of Run Genie's audience. It helped the sales team to make viable purchase decisions through data visualization.
Memorable marketing campaigns by Adidas
Adidas and creative marketing campaigns go hand in hand and the proof is the various TV ads between television programs. Some of the most memorable are-
Impossible is Nothing
The motto Impossible is Nothing has been an integral part of the marketing mix of Adidas since the year 2004. The creative marketing campaign highlights Adidas' attitude of breaking new grounds, surpassing limits and pushing yourself further.
Take the Deal, Dare to Create
This digital marketing campaign in the marketing mix of Adidas features athletes from various cultures challenging the existing norms and creating their own style.
The Impossible Rondo Film
Adidas unveiled "The Impossible Rondo Film" with Lionel Messi ahead of his final tournament at the FIFA World Cup in 2022. Using the latest advancements in VFX and artificial intelligence the film is one of its kind and became hugely popular amongst the masses.
The two sportswear giants competition – Adidas vs Nike
Most brands are vying for a chance to race past the company but only a few of them like Nike have overtaken Adidas in the footwear industry.
Adidas is a versatile brand that offers products for regular people as well as professional athletes and so does Nike. Adidas focuses on soccer and tennis players whereas Nike considers runners and basketball players its main target.
Nike is an American company that designs products suited for American audiences whereas Adidas being a German company focuses on German taste.
Both companies are fierce competitors vying to grab the maximum market share in the global sportswear industry.
Key Takeaways from Adidas Marketing Strategy
Adidas marketing mix 4Ps has helped the creative team of the brand in creating and implementing an apt Adidas marketing strategy that focuses on the target audience and brand image in the market. Bands are trying to overtake Adidas in the sportswear industry no doubt but the strong brand presence of one of the oldest footwear brands remains sturdy and stable as always.
Key takeaways from the Marketing Mix of Adidas are
Liked this post? Check out the complete series on Marketing Mix