When you get inherent enjoyment and bliss because of something, and for doing that, you do not crave any trophy, prize or external rewards. This kind of motivation is understood as Intrinsic Motivation.
People are born with intrinsic motivation, self-esteem, dignity, curiosity to learn, joy in learning. – says W. Edwards Deming, an American engineer, statistician, professor, author, lecturer, and management consultant.
It is entirely accurate as well because we all enjoy doing those activities we are passionate about, be it playing a game, watching movies, reading a book, planting a garden, writing stories, relishing in the sunrise or sunset, and so forth. – And all such factors play a crucial role in motivating you intrinsically.
In this article, we will talk about the concepts associated with intrinsic motivation and understand different factors that can channelize intrinsic motivation in your life. So, let us get started right now-
Introduction to Intrinsic Motivation
Intrinsic motivation has been hailed as the most effective way of psychologically motivating oneself to push boundaries and achieve something.
It is the motivation to make something without the incentive of receiving any external rewards.
Intrinsic motivation involves doing something where you want to excel in only for the sheer joy and excitement you receive while working on it. When a person is internally satisfied when he or she overcomes the challenge associated with a particular task which he or she performs, that forms the very essence of intrinsic motivation.
In the next section, we are going to learn about the two types of motivation in brief, as this will help you in determining what intrinsic motivation means and how it is beneficial to a particular person who is suffering from a shortage of motivation more lucid manner. So, let go through the types of motivations now-
Difference Between Intrinsic and Extrinsic Motivation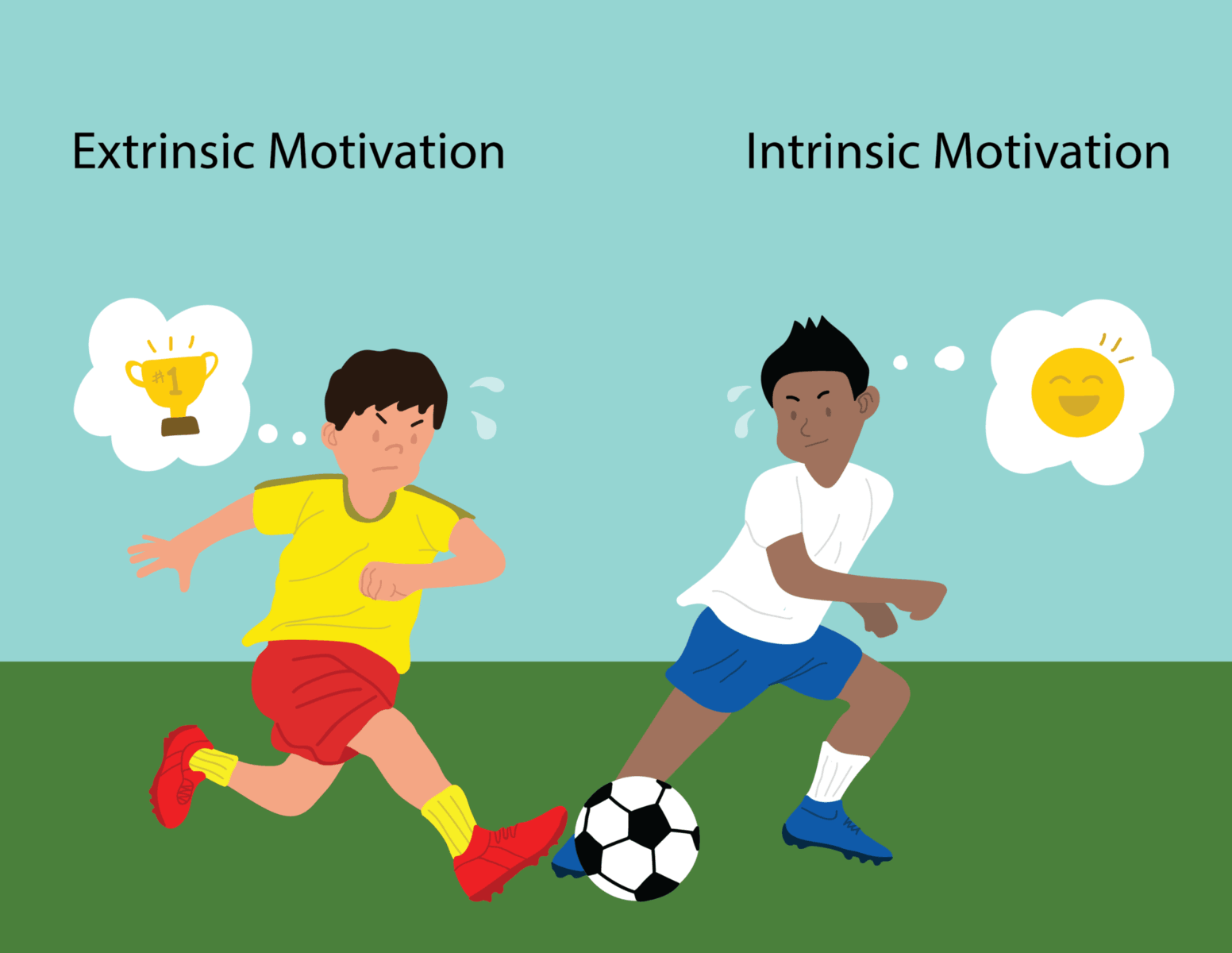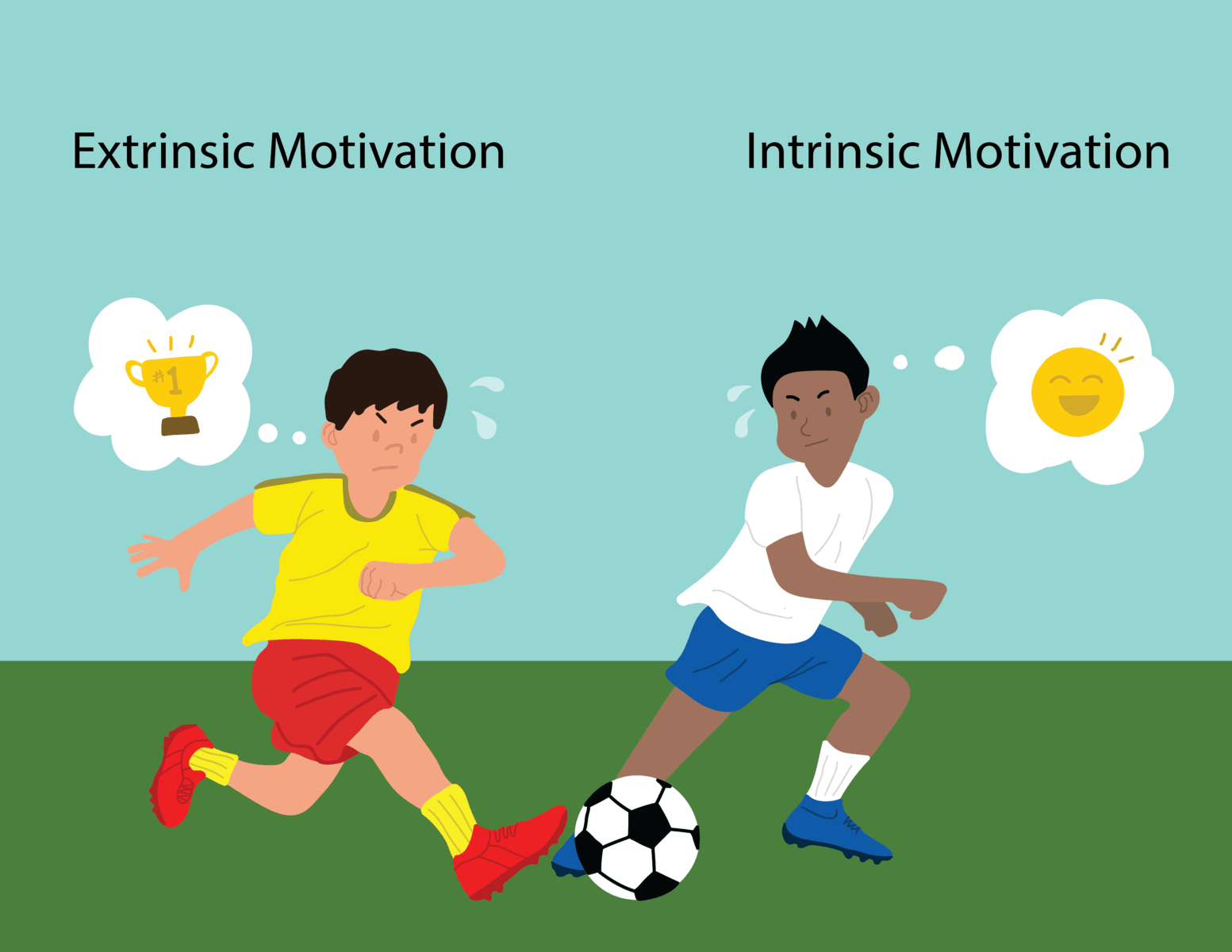 According to basic psychology, there are two types of motivation that act as an individual's drive to perform well, overcome hurdles and excel in whatever task assigned or whichever field they work. These are as follows:
Intrinsic Motivation: Intrinsic motivation refers to the drive that comes from within. It is an internal inspiration that pushes you to work hard and achieve what you desire. The endpoint is always the inner satisfaction, and it does not depend upon any external incentives or rewards
Extrinsic Motivation: Quite obviously, it is the exact opposite of what intrinsic motivation is. Extrinsic motivation is mainly quipped with any external incentive like earning rewards or avoiding an imminent punishment.
After being aware of both of the motivations, let us start exploring intrinsic motivations-
What is Intrinsic Motivation?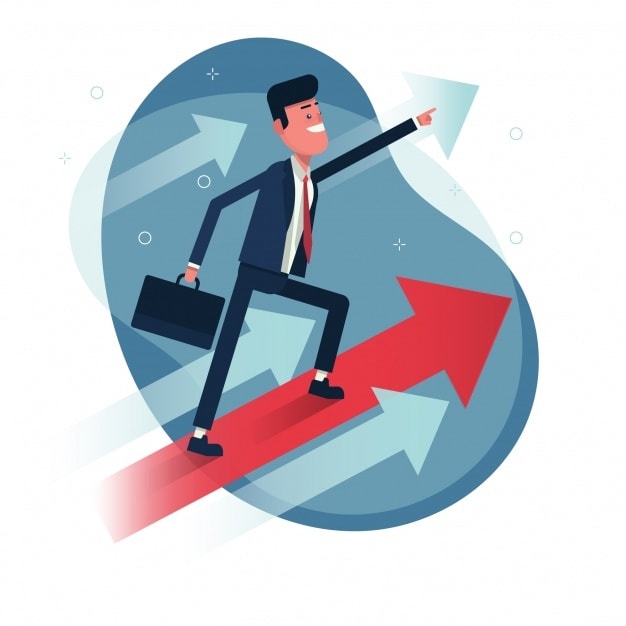 To get an idea about what intrinsic motivation is, let us break it down and understand what the word "Intrinsic" actually means.
Intrinsic refers to something that is internal or comes from within.
Quite evidently, intrinsic motivation refers to the motivation that comes from within and not from any external inputs.
This motivation comes out of the satisfaction one experiences while carrying out a particular task and overcoming hurdles that are associated with it.
It is not done out of any expectation of receiving an external reward but comes from one's deeply founded interest in that particular task or assignment.
Examples of Intrinsic Motivation
Let us take a typical situation into account: a student's motivation for studying.
If a student works hard and fares well in his or her subject out of interest and the passion he or she reserves, it is intrinsic motivation. If, however, the student works hard to avoid any punishment or as an attempt to be in good grace with their parents- it automatically becomes an extrinsic motivation.
Other situations of Intrinsic Motivation include:
Participating in any extra-curricular activity because one reserves a deep interest in that and wants to perform well just out of sheer passion and not out of any overlying compulsion.
Learning another subject because the matter of the question sparks an inner curiosity that needs immediate satisfaction.
Spending time with a person whose company you dearly enjoy and not just out of any social compulsion.
Exercise out of the drive to keep oneself fit and well and not out of any pressure to lose weight and improve one's image in front of people.
Bearing responsibility in any collective work to feel the thrill of overcoming any challenge rather than expecting for a better recognition among your peers or any imminent promotion
The factors behind Intrinsic Motivation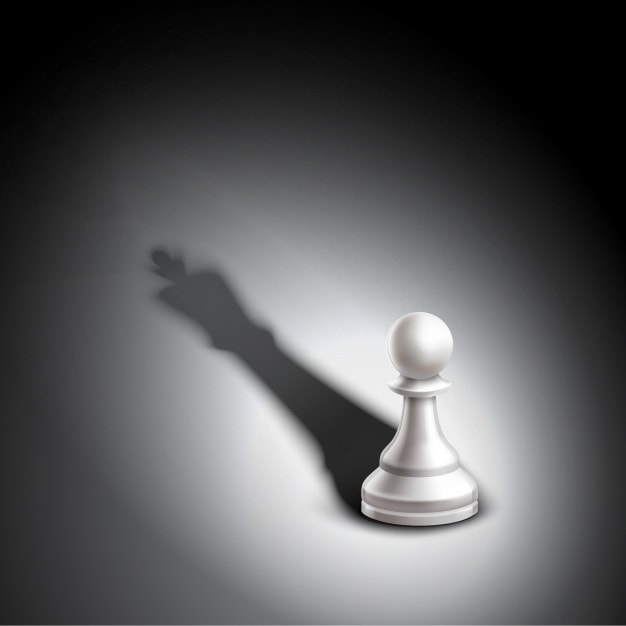 Every individual is different, and an individual's passion, interest and focus behind the same are not unusual as well.
While some find the inspiration to push themselves further and achieve something without expecting any obvious perks or rewards, while on the other hand, some strive and work hard to appease someone, attain their approval or for any additional external appreciation and awards.
Both have their effectiveness, depending upon a particular individual as well as the task at hand.
However, studies and extensive research suggests have proven the fact with correct validation that extrinsic motivation should be used rarely as the instances of coercion and bribery to achieve a particular task might be implicated in some cases.
Extrinsic rewards can undercut the values of intrinsic motivation, which might ultimately lead to one's inability to find the drive within oneself to achieve something.
Also, one thing that must be kept into account is that repeated use of extrinsic motivation might lead to the loss of satisfaction one could have attained through intrinsic motivation, thus undermining its value. In some instances, it is believed that the use of extrinsic motivation might also lead to the over-justification of a particular achievement.
This over-justification effect brought about by external motivation has sparked an entire field of research. It focuses on individuals and their drive to reach their full potential.
Ultimately, the individuals set goals through many psychology experts are divided on the fact that whether extrinsic reward has a positive or negative effect on intrinsic motivation.
Recent research threw light on the fact that the use of external rewards early on might improve one's ability to find the much desired intrinsic motivation.
Studies have extensively shown how the timing of the implementation of external rewards has affected one's ability to find intrinsic motivation. It is studied and found that providing a bonus for a task in the nascent stages is more beneficial, rather than waiting for the accomplishment of the same.
It sparks a heightened sense of achievement and joy in oneself. Receiving a bonus early on increased one's drive and perseverance in a particular task that continued even after the external perk or reward was removed from the scenario.
Taking into account the above factors, we are now going to concentrate on the many ways intrinsic motivation is beneficial for someone. These factors include
1. Curiosity
The satisfaction of one's curiosity drives us to explore the many avenues that come with a particular work and learn about them just for the sake of attaining pleasure in learning and mastering.
2. Challenge
Setting challenges and short goals aid us to work at our maximum efficiency to achieve those meaningful goals.
3. Control
This comes from our intrinsic aspiration to be in control of the possible outcomes and placing ourselves in the driving seat when it comes to making decisions that affect the outcome.
4. Recognition
We reserve an innate desire to be appreciated and feel a sense of accomplishment when our efforts receive the desired attention and appreciation by others.
5. Cooperation
Cooperation with others imbibes a sense of belonging towards your peers or your team. One feels extremely satisfied when one helps others and works collectively to achieve a shared goal.
6. Competition
A sense of competitiveness creates a challenge for one and increases the validation and reasoning we place on doing well and achieving something.
7. Fantasy
The basic definition of fantasy includes implementing mental or virtual images to stimulate one's behavior towards particular work or a task at hand. One proper example of this scenario is a virtual game that requires you to provide an answer to a question or solve a particular problem and overcome hurdles to move on to the next level. Some motivational applications use a similar approach to imbibe a sense of accomplishment.
After going through different factors that influence intrinsic motivation, let us now have a look upon the tips that can help you in practicing intrinsic motivation.
Here is a video by Marketing91 Intrinsic Motivation.
Tips for practicing Intrinsic Motivation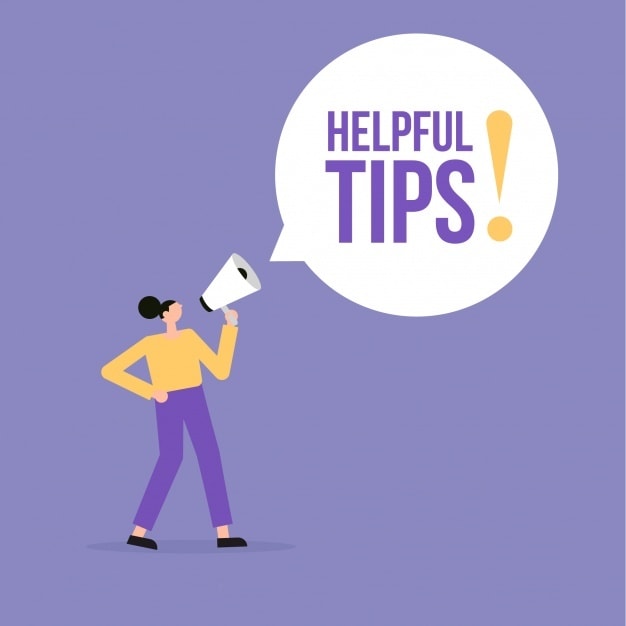 The following are some things you can do to help you practice better intrinsic motivation:
Search ways to find fun and interest in your work. Find ways to make your work more exciting and engaging.
Search ways to make your work more exciting and engaging, which will help to add more value to the job you are engaged in.
Challenge yourself by setting goals, be it small or time-intensive, which will help to boost the feeling of accomplishment after achieving that particular task or assignment at hand.
Find happiness in helping someone in their time of need. Not only will it make you a more approachable entity to your work peers, but it will also boost your morale by leaps and bounds.
Sort out the things you enjoy doing or reserve passion and leave out the things you are least interested in. This will help you to set your priorities and improve your efficiency in particular work as well
Focus on participation and trust your abilities to perform well rather than making yourself hell-bent on winning wherever you participate.
Before you start working on a particular task or assignment, focus on a previous memory figment where you felt proud of yourself after achieving a specific task. This will not only improve your focus but will also help you to build a strong foundation to strengthen your inspiration.
Final Thoughts about Intrinsic Motivation!
On the concluding note, we think that from this article, the opinion of intrinsic motivation and its benefits are apparent.
Intrinsic motivation should always be preached and implemented, be it parenting or any other scenario where the onus is on you to inspire someone and make someone push themselves to achieve their own goals.
I hope you liked our in-depth analysis of what is intrinsic motivation and what are the various benefits associated with it.
In case of any doubts about the right practices that can channelize intrinsic motivation in you or your workforce, feel free to ask us in the comments.
What are the things that you are passionate about and they intrinsically motivate you?
Share with us those activities that you love to do without expecting any external rewards for them.