Effective communication is a skill that has an important role to play in every sphere of human life. It includes the way we use words and the act of delivering the sentence to depict the message in an appropriate manner. Communication is both verbal and non-verbal. The verbal one requires words whereas the non-verbal excludes any spoken words.
It simply refers to a message, information, attitude or feeling that is sent with help of an individual's body language for instance via posture, physical movements, signals, signs, eye contact, facial expressions, space and distance, touch, humor, proximity, silence, and gestures.
Non-verbal communication has a greater impact than verbal communication. Human beings tend to send non-verbal messages unconsciously throughout the day. More often it is our expressions that betray our feelings, emotions, ideas, and thoughts easily to someone especially if he has known us for some time.
The importance of non-verbal communications is that it is not generally faked and in most cases is instinctive and is used to show emotions like anger, happiness, sadness, pleasure, anxiety, annoyance, hurt, curiosity, interest, and hope. Sometimes it is not easy to interpret non-verbal signals because it does not have any fixed meaning and might differ from individual to individual.
Non-verbal communication has been described as an effectual process because the message is delivered and communicated more accurately than verbal communication. It is a fact that when a person speaks it is not just with words as his whole body is involved somehow or the other. Suppose you meet a friend then the smile on your face is more radiant but if you see someone you are not comfortable with then your fidgety behavior will show your unease.
The non-verbal communication is not always intended and in most cases is an automatic or instinctive reaction because people are also less conscious about it than the verbal one. The importance of non-verbal communication is that it gives credence to the verbal one if both are synchronized at the time of speaking.
1. Importance of non-verbal communication in greater understanding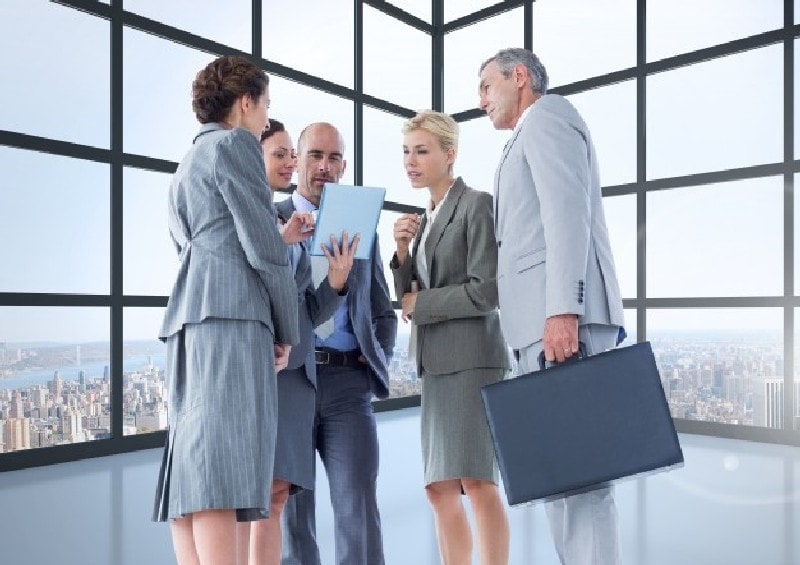 Non-verbal mode of communication can exist with or without verbal communication and has a significant role in making a good impact. This interpersonal communication makes a strong and long-lasting impression that either compliments or can also contradict verbal communication with a glance or gesture.
The importance of non-verbal communication is that it begets a better understanding of individuals or even groups. Sometimes a person shows great self-confidence while talking verbally and it becomes impossible to determine any adverse nuances from his words. It is at this time that non-verbal communication proves a stroke of luck and helps the listener to come to a better understanding.
The posture of the speaker might be confident but he will leave certain signals showing his true intention, for instance, is there an eye contact and is his facial expression too calm and collected.
Is the non-verbal signals matching his verbal tone is an important question that the listener should pay close attention to if he is looking for the truth of the statements.
2. Importance of non-verbal communication in business
It is a fact that non-verbal communication is mostly contextual in nature but without its help, verbal communication remains incomplete. In few cases, it is in itself a complete statement and you do not need words to put your thoughts across but mostly it is a companion of verbal communication so as to emphasize the importance of the situation. The business has numerous demands of its own and it is important for the owner or the management to have an upper hand in business dealings that can prove a blessing for them.
The importance of non-verbal communication is that it helps in numerous aspects of business for instance in the hiring process. During interviews, the human resource department can easily make assumptions during a face-to-face meet and determine which applicants they want to see in the next round.
Similarly, it is easier for the experienced managers or management team to decipher the expressions of other employees, for instance, are they maintaining eye contact or are squirming in their chair or is the employee showing an interest in the conversation or is he looking at his watch on a continuous basis? Non-verbal communication is a great indicator that depicts the truth about the intention and trustworthiness of an individual's character.
3. Non-verbal communication helps to emphasize certain points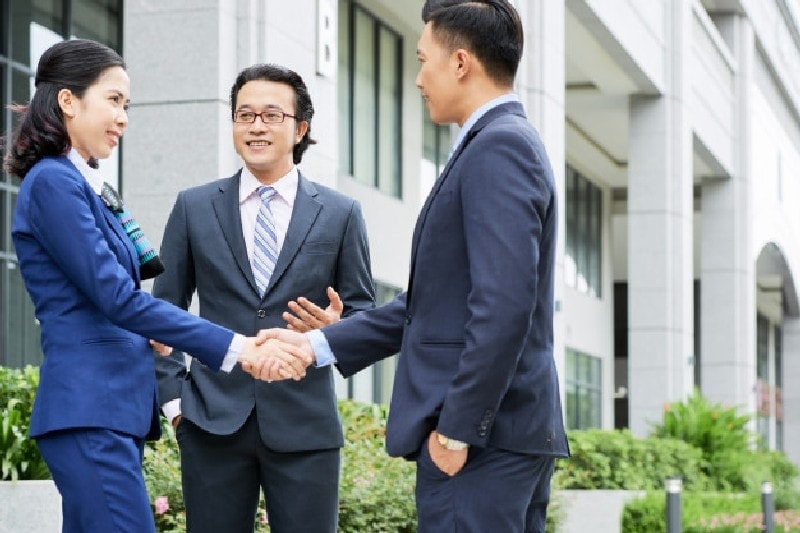 Non-verbal communication is actually a silent form of sending a message to someone without using words or any form of speech. It is influential by nature and is often successful in grabbing the attention of its audience. When the non-verbal signal is contradictory to verbal communication remember it is the time to be cautious and to pay close attention to what is being said. It is a fact that even silence has a deeper meaning of its own.
A person can understand better if verbal communication is accompanied by non-verbal signals for instance when a person says he is having a headache it is natural for his hand to touch his forehead to indicate the extreme pain. Similarly, if a person is interested in pointing out to a certain part of a message he can deepen his tone and put a serious facial expression during that time to accentuate his point.
The importance of non-verbal communication during important conversations is that it can help to emphasize certain points that are vital to that conversation. Some signs like anger, smile or aggression can help a person in making a particular point easily.
4. Importance of non-verbal communication in the workplace
Depending upon the profession an individual has to spend a greater part of his day in his workplace. He has to take immense care of his non-verbal communication so that his actions or gestures are not taken otherwise. In order to maintain a cordial workplace relationship, a person needs to show his enthusiasm for the job through an exciting look instead of a monotonous facial expression.
Remember it is the non-verbal signal that actually gives out the accurate vibes about your feelings to others hence put a smile on your face while entering the workplace, nod when listening to others and maintain eye contact to show that you are interested in whatever is spoken to you.
The importance of non-verbal communication is that it is a great help in maintaining workplace efficiency.
5. Non-verbal communication for babies and children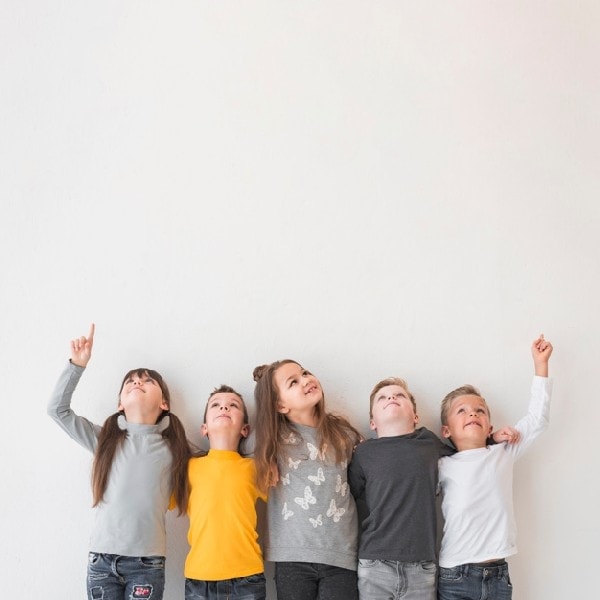 A child relies on non-verbal communication since the time of his birth. He does not know the language or has any verbal means to speak the words and tell about his wants and needs to his parents or people close to him. It is the non-verbal communication that is a godsend at this point in time. A child cries frequently to make his mother or caretaker signify that something is wrong.
He might have been bedwetting and the cry is for someone to change his diaper. When the child is hungry he cries until his hunger is satisfied. After some months he starts recognizing faces and smiles after seeing some of the familiar ones.
The cooing sounds that parents make while interacting with a small child do not have any meaning but signify a rapport and non-verbal communication to the baby. It is a fact that words are not needed to express emotions to children because a warm hug, a smile or a warm greeting are enough to make them feel secure. Even before we utter a word the baby or the child observes the body gestures and can interpret the meaning through facial expression.
A baby or a child trusts the non-verbal communication and believes then to be true and as the gestures and expression are mostly unconscious people tend to rely on them more than the words which can be meaningless.
6. Non-verbal communication reinforces the words
The symbolic messages attached to words are observed and interpreted by people even before they hear the actual words. For instance when a person is asking you something and you want to reply yes or no you will always nod your head to signify an affirmative or negative answer.
Suppose you see a friend and he looks tired to you. When you ask him how he is feeling he might reply ok but his sad and tired expression might indicate that he is not as fine as he is saying. The importance of non-verbal communication is that it gives credence to the words so that the listener can actually believe about the things that are said to him.
The tone of voice, expression, gestures like a sigh or a shrug and emotions like smile, warmth or angry face are all indicators of your true feelings. When movements are accompanied by words it helps the listener to identify the actual meaning because the action is reinforcing the validity of the statement.