Emotions are an integral part of our life. One moment we are laughing the next sad or the next frustrated. Each and every emotion whether high or low has a direct impact on our mental, physical and emotional well-being. Some responses are automatic and fit the situation no need to contain them but anything extreme is bad hence try regulating those to a degree.
How can we moderate the negative emotions like bitterness, rage or envy is the actual point of deliberation because positive emotions are not detrimental to our health as negative ones are?
It is better you control your emotions rather than let it overpower and control you. Inability to manage emotions can lead to personality disorder and depression.
In most cases, it is our mood or simply the emotions that are a guiding force in our lives and tells us how to deal with challenges and how to respond to certain situations.  It becomes imperative to gain control and calm your heightened mind and body so that you can avoid emotional upsurge.
Dedication, practice and the willingness to change are some important tools that can prove a blessing in your endeavors.
1) Identify the triggers
Nothing happens without a reason. Was it any tense situation or a specific person for your emotional outburst? Most of us are rational human beings and we need a rhyme or reason to go over the top and lose control. It will prove a blessing to recognize what has upset your equilibrium at any given point in time.
None of us can always be in an emotional whirlpool hence identify the triggers if you are looking for ways to control emotions. This will prepare you for similar situations in the future and you will be able to contain the excessiveness should the situation occur once again.
2) Acknowledge and label your feelings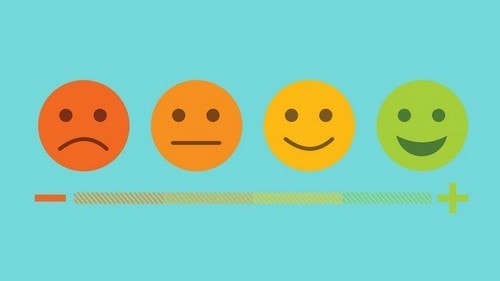 Whenever you are feeling emotional acknowledge and label your feelings. If you are angry recognize and give it the name anger, if sad then say it aloud that you are feeling sad and so on.
Once you recognize them for what they are you will be able to find the means to put them in their box. Control emotions by freeing them from inside you.
3) Avoid and modify the situations
You have already identified the triggers that act as a catalyst for emotional upheaval. Avoid circumstances where you can get angry, sad, unhappy or frustrated at the drop of a hat.
Get out of the place by taking a step back. In case you are unable to avoid the scene make preparations beforehand so that you can at least modify it a bit. Suppose two family members are fighting and you cannot just leave them to it and run away from there.
If it is a common occurrence then the next logical step is to find a means so that you can modify it to a certain degree. Once you can control your emotions you will be able to distance yourself from tense situations easily.
4) Take a pause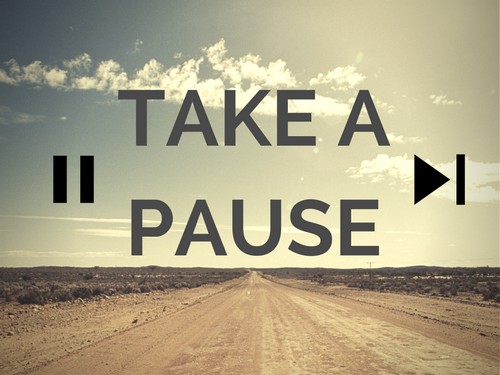 Whenever you are in a tense situation it is imperative that you do not react at once. When you do you are giving free rein to your emotional side without thinking of consequences. There is a strong possibility of things going south.
A person gripped by emotions might say or do something that he will regret later on. Simply take a deep breath and pause for a few seconds. Let your heart rate return to normal, unclench your fist and become calmer.
Close your eyes and think of the best path forward. Once you gain your equilibrium and the emotions have subsided a bit and you will be able to handle things in a better way.
5) Make the right choice
Managing emotions is a skill that can easily turn into a habit with time. Once we decide that we want to do something better it becomes easier to make the choices. Yes, everyone struggles at the beginning but the solution is to be persistent in your efforts.
Be in the driving seat and do not let go of the control. Once you make a deliberate choice of changing your behavioral pattern stick to it if you are looking for ways to control emotions.
When a person is feeling emotional he will not be in a reasoning mood hence it is better to be aware of it beforehand so that you do not let your emotional brain occupy the driving seat.
Keep things simple and try to remember that it is your choice to combat extreme emotions and you are going to do so whatever the cost.
6) Shift your focus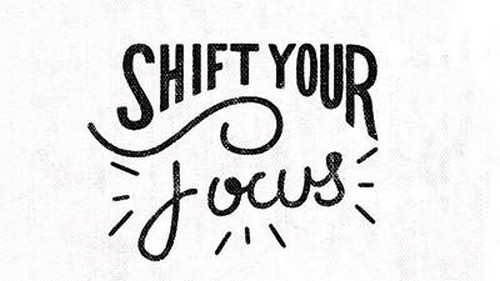 When you are focused on a particular thing you are susceptible to it to a greater degree. If you find yourself in tense situations shift your focus from it to another object. By distancing yourself emotionally and mentally from the situation you will be able to regain your perspective.
This will give you the necessary confidence in your ability to handle your emotions. Simply change your thought patterns by replacing them with good ones that can bring positivity around you.
Yes, you will not be able to change the physical situation but at least you will be able to distance yourself emotionally and mentally from it. Shift your focus and relax if you are looking for ways to control emotions.
7) Find the right balance
Are you submissive towards your emotions or do you want to dominate and enjoy them? Yes, leaning on our emotional side makes us more aware of our surroundings and helps us to connect with others but there is a downside to everything.
So much sensitivity can prove harmful in the long-run hence try to find the right balance if you are looking for ways to control emotions. Understand how your emotions work and use this information to manage the current situations so that you can overcome them with reason.
8) Practice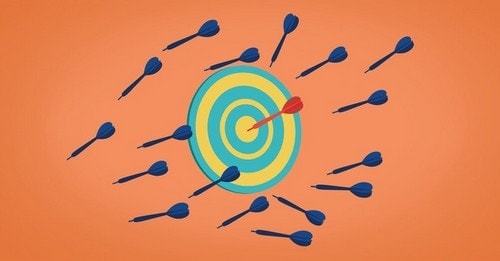 Gather your inner resources and make a serious attempt to alter your thought process. Practice this concept so that you can turn the negatives into positives every time and gain the desired fulfillment. Remember practice makes perfect and there is nothing impossible in this world.
Once you are determined nothing can stop you from striving ahead in this world. Be confident and look at controlling emotions as a skill that you need to acquire.
Start practicing and within a short time you will be able to make it a habit if you are looking for ways to control emotions.
9) Meditation
Meditation is simply one of the best things that you can undertake if you are looking for ways to control emotions. It takes the focus away from negative thoughts and emotions and shifts to positive outcomes.
A person can meditate at any given time and so can you whenever you are feeling the blues. Simply find a quiet corner, spread your mat, sit in the right posture and start meditating. Within a few minutes, you will be feeling like a new person.
10) Breathing technique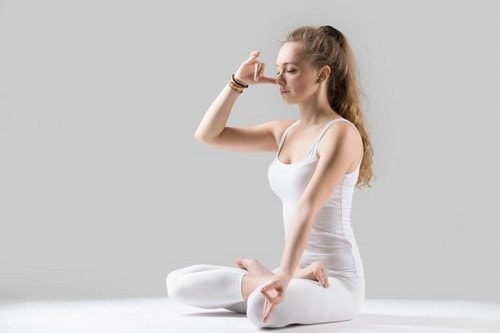 Keep it simple during tense situations and what is more accessible and straightforward than breathing exercises. Close your eyes and focus on the breathing technique if you are looking for ways to control emotions. Inhale and exhale and even count the breaths if you want to.
Feel the air coming inside and going out. This will keep your attention centered on your breathing instead of emotions. Maintain your onus on the breathing and you will gradually let go of all negative thoughts from the body.
Once you start these simple things you will be able to see life in a different light and ultimately learn to control emotions in a better way.
11) Where there is a will there is a way
The next time you are feeling the emotional blues remember and repeat that you are not a slave to your emotions. Let go of any negative feeling by using your willpower to the maximum. You have learned several relaxation techniques use any one of them to overcome feelings of distress.
If you are looking for ways to control emotions remind yourself that where there is a will there is a way. Shift your focus to any other activity you love doing like singing, listening to music, reading, drawing or dancing.
Do it every time you feel disturbed and you will be able to respond rationally in the future.
12) Find a healthy outlet
You cannot suppress your emotions otherwise it will burst forward like the breaking of a dam during floods. Discover a healthy outlet if you are looking for ways to control emotions. Find a friend, mentor or a family member that you trust and with whom you can share your feelings unhesitatingly.
Recount everything that has happened and how you react in those situations. Speaking will help you to let go of the pent-up emotions and hearing an unbiased opinion will make you see things from the perspective of a third party.
This will broaden your horizon and now you will be exploring the best options that can help you in controlling negative emotions.
13) See the bigger picture
Do not think about this instant instead think about the bigger picture is what a professional has to say about controlling emotions. When we give in to the moment and lose our cool we are heading towards an unhealthy emotional side that might cause regret and dissatisfaction.
Why don't you take a pause and try to see the bigger picture if you are looking for ways to control emotions. Be wise in your dealings and find the inner strength that can guide you towards discerning the consequences of losing your cool.
It will take only a few seconds to regain your equilibrium if you want it to become a habit. Trust yourself and see the bigger picture where you have risen above such negative emotions and found the necessary peace.
14) Forgive your triggers
You have recognized most of your emotional triggers and have been trying to adopt strategies that will help you to control emotions. What about your own inner self. Has it forgiven others for causing you the distress? Accept that someone has hurt you and now forgive him for his offense.
Once you do so you will feel light-hearted as if a great burden has lifted. This will help you to emotionally detach yourself away from the negative feelings of fury, anger, resentment, and jealousy.
As you take the first few steps of acceptance and forgiveness you are ultimately moving towards your target of controlling emotions.
15) Take a break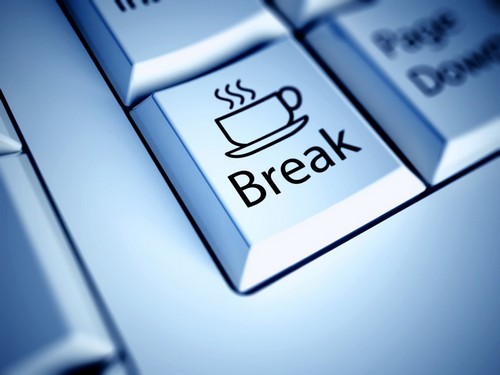 Take periodic breaks from everyday life so that you can recuperate and rejuvenate your body and mind. One of the reasons why we are susceptible to stronger emotions is because we are too tired to fight their advances.
We realize at the onset and surely at midway that this is wrong but still we do not halt the emotional outburst. Taking viable and regular breaks will keep our body and mind alert and we will be able to control emotions quite easily.
16) Apologize for your outbursts
Sometimes things go out of the control and our emotions get the better of us. We lose our cool and say things that we do not mean. Apologize as soon as you realize what you have done. In some cases, you are at fault and in some the other person but be the better person by taking the first step and saying sorry.
No need to be defensive and explaining things just be regretful of your actions and mean your sorry.
Your genuine approach will help to smoothen out the things and ultimately you will be able to control emotions when faced with similar situations.
17) Observe others and learn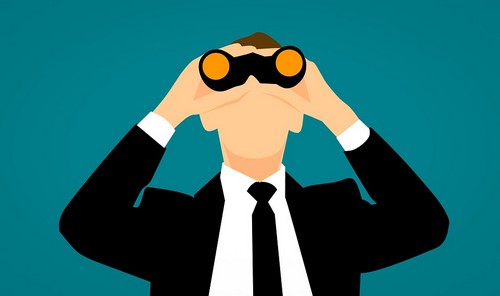 You must have come across several people who always remain calm and collected in the face of adversity. We can learn so much from such people. Open yourself and try to discern their method by talking straightforwardly about your problems.
Why are you not feeling the resentment, how do you maintain your cool and does the difficulties not get to you are some questions that you can put forward to them?
Observe their habits, talk to them and learn from their talks if you are looking for ways to control emotions.
18) Give quality time to yourself
Every one of us has basic needs and if these are not fulfilled we feel more emotional. Give quality time to yourself if you are looking for ways to control emotions.
Engage in activities that make you happy like reading, listening to music, talking to friends, going on walks or even going to a parlor. Sometimes taking part in community activities also gives us emotional stability.
When we are a part of a group that is helping others we gain a better perspective in life. Enhance your lifestyle by doing things that feel productive to you.
19) Find emotional control through visualization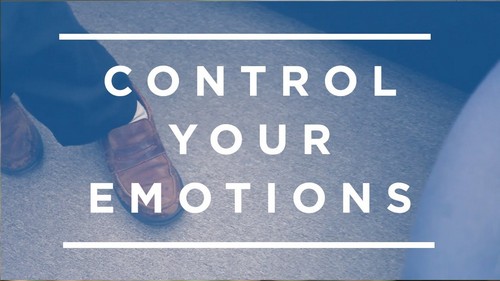 Find emotional control through visualization. It is easy to visualize yourself in a happy place where everything is soothing and tranquil. Create as many details as you can so that gradually the tension leaves your body.
The calmness of the scenery will prove a blessing and you will be able to relax, find your balance and control emotions eventually.
20) Be direct and confident
Be direct and confident if you are looking for ways to control emotions. No need to suppress negative emotions and overthinking things. Remember that if you also start misbehaving things will escalate so the solution lies in being assertive but in a polite manner.
Simply communicate your feelings to the other person directly in a calm and collected manner. Express your emotions positively and tactfully so that others can listen and understand that you have been hurt through their attitude and behavior
We are driven by our emotions as they dictate most of our thoughts as well as our action. Sometimes our good intentions go out of the window when we let the emotions rule our mind. Remember unchecked emotions have the power to destroy you.
Instead of lamenting and worrying control extreme emotions as they can cause serious repercussions. Logical perspective can be of tremendous help in combating emotions. Do not suppress the emotional wounds simply address and manage them so that you can better your life.