Nothing is free in this world. If someone is in need of cash or any asset he will have to pay something for the privilege of using it. You cannot expect others to provide it to you free without any compensation.
Remember this is a practical world and you need to be on your toes to survive. If you require any money or another asset for either personal or professional use, think and contemplate about the interest rate that others are going to charge before borrowing it. A borrower will have to agree to pay a fee in order to gain access to the money or asset and it is better to calculate it in advance so that you can understand whether the proposition will prove fruitful for you or not.
A borrower is always on the look-out for fewer rates and the lenders on the highest possible ones hence make sure you are getting a good deal before signing any contract. Interest is charged on almost all the lending transactions and includes applications like a credit card, mortgage, fund projects, college fees, use of assets, business loans, purchase land and equipment and monetary compensation for any personal usage.
What is Interest Rate?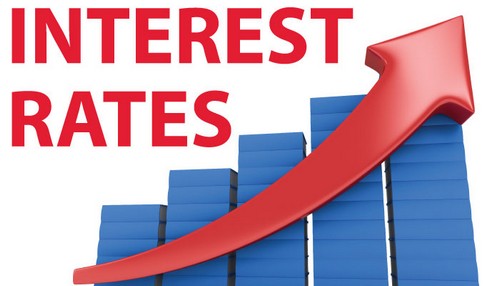 The interest rate is articulated in terms of the percentage of the actual principal. When a person or a business entity borrows from a lender he has to compensate to the lender in terms of extra money for the endeavor. The interest rate is the extra amount charged in terms of percentage for the use of lender's money or assets that might include consumer goods, building, equipment or vehicle. It is expressed as APR or annual percentage rate and is calculated on an annual basis.
For example, you are borrowing Rs. 10,000 from the bank at 6% interest then you will need to pay back the bank the amount due in addition with the interest that is 6/100 * 10,000 = 600. Hence Rs 10,000 + 600 = 10,600 is the amount due to the bank at the end of the year.
It is advisable to be on the look-out for the lowest possible interest rates so that you will have to pay the least amount. Interest rates are generally calculated on a yearly basis but if necessary can also be expressed on monthly, quarterly, bi-annually or any other basis on which both the party agrees to.
How many types of interest rates are there?
In order to figure out about the actual amount, you will have to pay as fees you will have to know about the various types of interest rates that are applicable in the market and the category of interest rate that you will be subjected to. How much money you are borrowing and what is the levied interest rate is a very important question that needs to be addressed beforehand. Interest is generally calculated in terms of simple interest and compound interest.
For a borrower, it is better to take a loan on simple interest whereas the lender will always opt for compound interest as the actual amount that a borrower will have to pay is much more when calculated via compound interest than on simple interest.
Comparing interest rates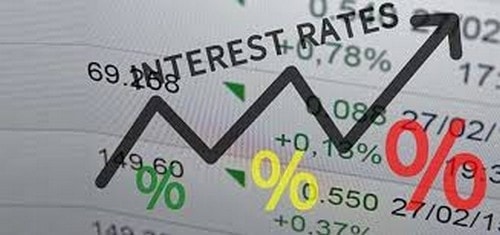 Simple Interest is calculated on the actual principal as a percentage whereas the compound interest is calculated in terms of principal together with accrued interest as a percentage.
Remember with the simple interest a borrower is paying a fixed amount of interest on the money he has borrowed and his principal amount is not increasing whereas if you have agreed to compound interest the interest will be added to the principal amount at predetermined time interval and as a borrower is paying interest on interest his debt can increase at a very high rate. Most money lenders prefer the compound interest rather than simple interest hence make sure to talk about it before you borrow the money.
Interest rate can be fixed or variable and as a borrower, you need to predetermine your deal. If you have opted for fixed interest rate then the percentage will not change for the duration of the loan and you will go on paying as per the terms of your deal. If you have opted for variable interest rate it will fluctuate with time as it is dependent on several factors like market index, inflation and your actual terms about the rates.
How to calculate interest rates with the Interest Rate Formula?
Simple Interest Formula
Simple interest is the method that helps to calculate the rate of interest on the loan you have taken out as a loan payment. It is levied on the principal amount and can be easily calculated with the help of this formula
Simple Interest = Principal * Interest Rate * Term of loan
If the principal amount that you have borrowed is Rs 10,000 and the rate of interest 5% and the time period 2 years then your simple interest is
SI = PRT
SI = 10000 * 5% * 2
SI = 10000 * 5/100 * 2
SI = 1000
The actual loan amount a borrower will have to pay is Principal + Simple Interest = 10000 + 1000= 11000 Rs.
Compound Interest Formula
The compound interest is calculated on the principal as well as the amount that gets accrued over the set period of time. The formula for calculating compound interest is
Compound Interest = P ( 1+ r/n )(nt) – P
The n represents the compounding period, P the principal, r the rate of interest expressed as a decimal.
If the principal amount that you have borrowed is Rs 10,000 and the rate of interest 5%, the time period 2 years and compounding period 1 year then your compound interest is
CI = 10000 (1+ 0.05/1)1*2  – 10000
CI = 10000 1.05*1.05 – 10000
CI = 10000 * 1.1025 – 10000
CI = 11025 – 10000
CI = 1025
If you compare both the simple interest and compound interest on the same principal with the same rate of interest and time period then the amount payable in the case of simple interest is Rs. 11000 whereas the compound interest is Rs 11025 that is Rs 25 more. Hence opt for simple interest as the amount in compound interest will always be higher.
Direct factors affecting interest rates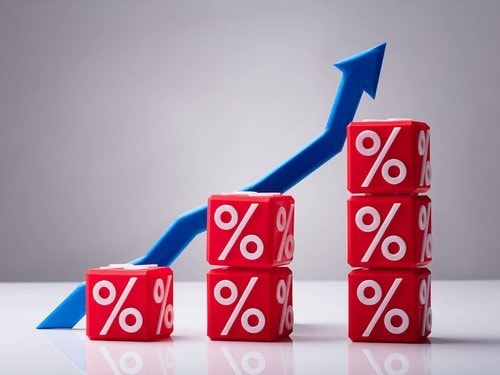 Lenders let somebody borrow their money so that they can get a return on their invested amount. The price charged is actually the interest that a borrower is required to pay to the person or entity from where he has acquired the loan. Some loans have a higher rate of interest than others and this is because of the factors that affect the interest rates.
1) Principal amount
If you are looking for an amount to borrow then do not just think about your needs and requirements instead focus on the fact that how much money you can realistically pay back. Consider your finances and think about the minimum amount you need to borrow by calculating the probable interest you will have to pay on it. Remember the lesser the principal amount the less will be the interest calculated on it.
2) Repayment schedule
The type of repayment schedule depends on your financial condition. Will you be able to handle the repayment schedule as early as possible is an important question that will depend directly on your finances and budget. Most of the moneylenders give the option to set the repayment schedule on the borrower.
If you are able to pay weekly then this is the best possible choice for you as it will mean less interest amount. During compound interest, weekly payments will lessen the interest amount considerably and in the long term will save precious money. Make choices not upon what is expected of you but on your own capabilities if you want to fulfill the terms and conditions on time.
3) Loan term
Interest rates are dependent to a great degree on the loan term. If you opt for a short-term period it will mean higher payments but low-interest rates. Long-term loan will mean less pay but more interest rates. The long-term amount will be more in a long-term case than in short-term loan scheme.
4) Interest rate
The interest rate has a direct impact on the amount you will need to pay as interests on the amount you have borrowed. As moneylenders charge compound interest make sure that the rate of interest is as less as possible so that you can easily repay it within the stipulated time frame.
Controllable economic factors affecting interest rates
There are some factors that are in our hands and we can control the interest rates to some degree.
1) Credit standing
In several countries, the interest rates are dependent on the credit reports and scores of that person if for personal use and business entity if needed for professional use. A moneylender can go through both the report and score to understand the risk factor and then determine the rate of interest he is going to levy.  Anything above 750 and 80 is considered a good credit score for personal and professional use respectively and finds favor with the money lender. If the risk is greater and the credit score is not good enough then the rate of interest obviously goes high.
Good credit report and score that has been built slowly and steadily with time lessens the risk factor and the rate of interest is the comparatively lower.  Maintenance of both credit score and credit report is dependent upon the particular individual and thus he can easily mold it in his favor with a little extra effort on his part.
Uncontrollable economic factors affecting interest rates
It is important to have knowledge about the uncontrollable factors that have an impact on the interest rates
1) Government policies
The policies set up by the government have the ability to influence interest rates. If it buys excessive securities the banks have more money with them and thus it has to reduce the interest rates. In the opposite scenario when the government decides to sell securities the bank is left with less amount for lending purposes and it thus raises its interest rates.
2) Inflation
When the rate of inflation raises the rate of interest also rises along with it because the interest must compensate for the inflation.
3) Demand and supply
 The demand and supply of credit have an impact on interest rates. The increase in demand results in an increase in interest rates so that there are fewer borrowers. Increase in supply of credit results in lowering of interest rates as the lenders want to entice more borrowers to borrow from them.
4) Economic activity
In any economy when the interest rates are at lowest people tend to borrow more so that they can utilize the money for both personal and professional use. Business entities can make further expansion plans and buy equipment. This will result in more job opportunities as more money is spent on the economic structure. If interest rates increase and fewer business entities or individual opt for borrowing and this affects the economic condition of a place negatively.
5) Unemployment rate
Economic growth of a country slows when the unemployment rate is high because people are not inclined to spend their money and when it is low it leads to an increase in wages and high business costs. Both unemployment rates and interest rates are inversely related because of an increase in one result in a decrease in the other.
Conclusion
By now you must have understood that calculating interest rates is very important and it is these rates that can help us to determine the amount we need to pay if we opt for a loan. Interest is actually like a rental charge that you have to pay for the use of someone else's money. If the borrower is considered a low-risk then he can command fewer rates whereas the opposite happens with the person who is considered a high-risk party. Remember interest is actually the difference between the repayment sum and the original principal.