What is False Advertising?
False advertising is a type of advertising that is deceptive or untrue because it includes misleading information or claims to deceive the audiences to make a move in the favor of the advertiser.
False advertising is the use of misleading or false information or claim or similar activities in an ad campaign to deceive the user or buyer – and influence their purchase decisions.
It is essential for the makers and sells of products or services to honestly represent their items and prices in front of the target audiences, but when they do not do so, it is false advertising. Let us delve into its world through some examples and understand how you can safeguard yourself from such ads-
What is the law's definition of False Advertising?
According to the law, misleading advertising occurs when a firm offers false information in its ads. The advertising may also be a forgery if it omits any vital information that the customer should have been aware of.
The legal definition of false advertising as per federal Lanham Act-
Any advertising or promotion that misrepresents the nature, characteristics, qualities, or geographic origin of goods, services, or commercial activities.
Before ruling the advertising to be false, the court requires the consumer to show a few proofs. The following are the proofs required by the court:
The buyer viewed the deceptive advertising
The client purchased the product/service after believing the advertisement
That the lie was connected to something important
That the advertising was misleading and untrue
The proof must show that the advertisement was the only basis for the consumer's purchase of the goods.
Examples of False Advertising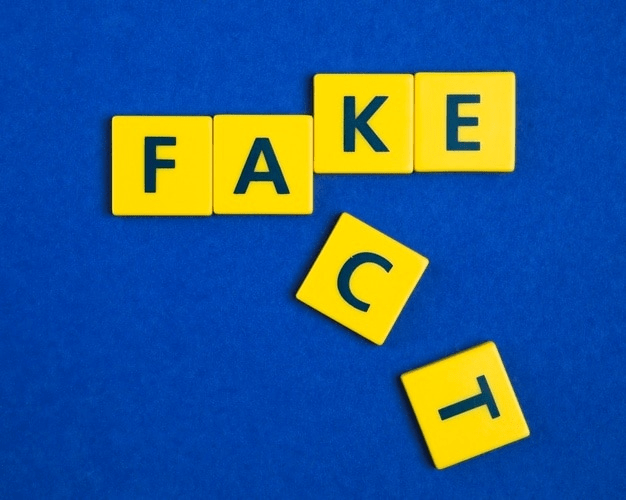 1. Deceptive Pricing
There have been several instances of businesses concealing taxes or surcharges from customers via deception. For example, there is an airline ticket booking service that claims to purchase your flights for as little as $1,000.
After reviewing the advertising, you decide to book one. However, once the ticket reaches the final payment step, your bill turns out to be $2,000. These might be illegal charges on consumers' bills, which the Federal Trade Commission refers to as "cramming" (FTC).
If any such "additional charge" or "hidden costs" scenario arises in the name of different charges, customers have the right to file a complaint with the law.
2. Deceptive Measurements or Quantities
There may be times when the firm provides a fake quantity. If the brand has given a measurement or amount less or more than the actual one, they are accountable for misleading information.
Recently an example of similar practice occurred when computer hard-disk maker Western Digital resolved a class action case regarding the capacity of the hard-drive-claims in 2006. Based on the binary number system used by computers, one kilobyte (KB) is the same as that of 1,024 bytes of memory in computer science.
One megabyte (MB) is the square of 1 KB or 1,048,576 bytes. According to the class action complaint, Western Digital and other manufacturers adopted the decimal system, with one KB equalling 1,000 bytes and one MB equalling one million bytes. Using the binary approach, the company's 80-gigabyte (GB) hard disc supposedly contained just 74.4 GB of data.
3. Deceptive Comparisons
In the market, there is always unavoidable competition between two brands. The rivalry, however, is considered to be fair only if the businesses continue to promote their brand's features.
When a firm chooses to promote itself against its competitors by comparing their characteristics, it becomes a misleading advertisement.
4. Deceptive Guarantee or Warranty
Different brands and corporations provide guarantees or warranties on their products. They aim to increase the value of their brand by giving such tactics to the public. However, the brand may not always explain the solution and may subsequently reject to assist the client. It is when a customer has the right to sue a brand because of misleading advertising.
A brand must respond to the consumer if they misled them about the promise. Contract law needs clarity for a contract to be binding; thus, rules governing misleading and fraudulent advertising must fill the void.
5. Bait and Switch
Bait and switch are essential methods marketers use to show one product as bait and then switch it with another. They proceed to market an upgraded product before you after offering a low-cost one.
A store advertises a low-cost product that they have no intention of selling. However, when the buyer contacts them about purchasing the product, the vendor compels them not to do so. They instead laud a high-priced product and persuade the buyer to buy the upgraded version.
6. Misleading Depictions
There are always occasions when corporations provide appealing images of their items to get customers to purchase them. This is unmistakably fraudulent advertising.
Some food product businesses show a different image on the package and avoid the legislation by mentioning in the corner that the image is a serving recommendation. Such businesses have made wise decisions. A few fruits that are packaged in packets exhibit a false-color of the items that they are.
7. Leaving out Vital Information
There may be instances where businesses withhold critical information from their customers. For example, if a consumer receives a packet of cheese, the marketing must state that it must be used within three days.
These are the details that the client must be aware of to avoid loss. As a result, mentioning them should be an essential element of the company's advertising.
Can you sue a company for False Advertising?
Consumer law has advanced significantly across the world. The law is far more committed to preventing any fraud from being perpetrated on any client or consumer. As a result, if a firm engages in misleading advertising, they risk being sued.
Many jurisdictions throughout the country provide customers with the right to sue corporations that use false information in their marketing. There may be circumstances where states may not have laws against misleading advertising. However, there are limited common-law provisions for customers that allow them to sue such brands.
Regulations of False Advertising
Each state has its own set of rules that govern misleading advertising and other deceptive business activities. California, for example, makes it a civil and criminal offense to disseminate information about products or services that are "untrue or deceptive."
False advertising that "misrepresents the nature, characteristics, attributes, or geographic origin" of products or services is punishable by civil action under the federal Lanham Act. In addition, the Federal Trade Commission FTC enforces deceptive advertising laws on behalf of consumers.
In the same way, New York incorporates a false advertising law named General Business Law (GBL) that lets consumers collect statutory penalties of up to $50 per false advertising.
Consumer protection, as well as food and drug administration departments, make different rules for having control over false advertising claims about goods or services.
Companies Found Guilty of False Advertising
Many corporations have been found guilty of misleading advertising; a handful of them are-
1. Hyundai and KIA
These automakers exaggerated the horsepower of their vehicles by up to 9.6 percent.
2. Kashi
They claimed in their false advertising campaigns that their goods are completely natural; however, they include many synthetic and artificially processed chemicals, including some that are dangerous.
3. Definity eye cream
An Olay advertisement portrayed the model Twiggy wrinkle-free, and the advertisements were altered.
False advertising harms both the customer and the marketer. As a result, the ideal option is to avoid it and win by being truthful and earning trust.
How to keep Advertisements Legal?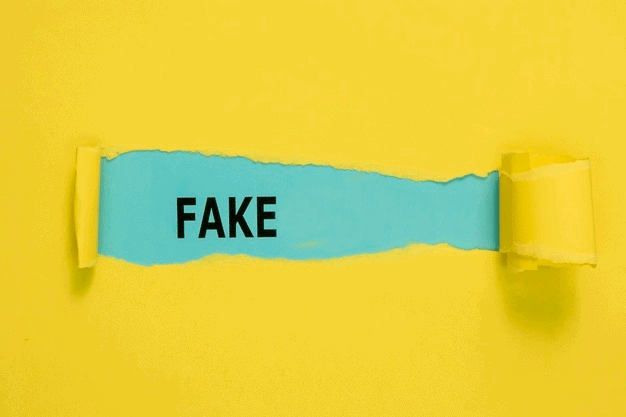 When someone starts a business, the first thing they must remember is to gain the confidence of their customers. Business development is all about gaining consumer trust by operating fairly in the market. There may not be any particular standards in place to maintain it legal, but the company must attempt.
To prevent providing a deceptive advertisement, businesses should follow a few guidelines:
The company should be confident in the pricing it is offering and be genuine about it.
There may be competitors, but fair play is what is most appreciated.
When the product utilizes the phrase "free," they must be attentive to determine if the product is truly free or whether there are restrictions and limitations.
There may be items with limited-time deals; ensure that the products are available till the advertisement expires.
The contents, descriptions, packing, and so forth should be quite exact.
How can consumers avoid falling prey to False Advertising?
Though there are regulations in place to protect consumers from such misleading ads, it is apparent that prevention is preferable to cure. As a result, here are a few methods in which the customer may avoid falling victim to any of these-
Check that the description and images reflect the real product. Before purchasing a product, the consumer should ensure its authenticity.
There may be times when firms provide a free t-shirt with the purchase of another item. Don't get taken in by such advertising. The free term does not imply that you must first purchase a thing. This turns out to be a case of terms and conditions.
If the firm is legitimate, its consumers' questions will be answered. There may be occasions when consumers are offered a product that is not the one advertised. However, the firm is committed to resolving your concerns. If a firm fails to respond to client concerns, the law must be invoked.
The firm frequently advertises a product that is better than acknowledged. As a result, consumers avoid them during peak hours. Don't fall for things that appear to be too wonderful to be true; most of the time, this is a complete fraud.