A brokerage is a company that acts as a middleman for connecting buyers and sellers for facilitating different sorts of transactions and investment objectives such as investing in mutual funds, purchasing real estate, obtaining a loan, etc. Companies involved in brokerage services generally receive compensation through commissions or fees for successful transactions e.g. best online stock brokers like Merrill Edge, SoFi Active Investing, E*TRADE, Interactive Brokers IBKR Lite, etc.
Brokerage is when a company links a seller and a buyer to complete a transaction. Brokers might be individuals or legal companies. The broker acts under the client's instructions. The broker is subsequently paid, either a fixed fee or a percentage of the transaction value. The primary function of a brokerage firm is to serve as a middleman between buyers and sellers to expedite a transaction.
What Is Brokerage?
Definition: A brokerage is defined as a company that acts as a middleman between buyers and sellers for executing transactions of stocks on behalf of their clients and in return, they receiver their fixed share of the brokerage commission. A brokerage company might generally receive one of two types of commissions that are0 a flat fee or a percentage of the transaction amount.
Brokerage firms are typically compensated by commissions or fees imposed after a transaction has been completed successfully. Nowadays, these might be paid by the exchange or by the customer, or in some cases both. Nowadays, they can be paid for by either the business or the client, or both in certain circumstances.
Functions of a Brokerage Company
From opening an online brokerage account to managing exchange-traded funds and investment portfolios to giving investment advice about investment products, investment strategy, options trading, etc. brokerage services are responsible for doing a variety of functions.
For performing different stockbroking functions, brokerage companies should get the necessary licenses. Let us have a look at some of the functions of a brokerage company-
1. Order execution
Brokerage companies are responsible for executing the trading orders of their clients and in return, they charge commission.
2. Trading platforms
The availability of different secure platforms that can help clients in placing orders is highly important. Brokerage companies offer different trading apps and software for laptops, smartphones, and tablets.
3. Financial advisory
Brokerage companies help new and seasoned investors through their stock recommendations and financial advisory. However, stockbrokers should also be disclosing all information when recommending a stock means it should also uncover the details about the associated risks.
4. Margin financing
Traders having large brokerage funds might opt for the margin funding facilities which is associated with the process of borrowing funds from the broker for taking bigger positions in the market.
Brokerage Roles and Responsibilities
A broker's primary role is to fix the client's problems for a fee. There are, however, additional broker services that exist today. A brokerage firm can:
Execute financial market deals on behalf of and at the customer's expense.
Trading platforms provide information support by sending notifications about quotations and trade methods.
Provide information about other market players, allowing the customer to make the best selection for the transaction.
Clients are loaned money for margin trading.
Customer data storage and security.
Developing a technological foundation for exchange transactions.
Broker firms, without a doubt, engage in more than only mediation. The financial market would not exist if there were no brokers.
Types of Brokerage Firms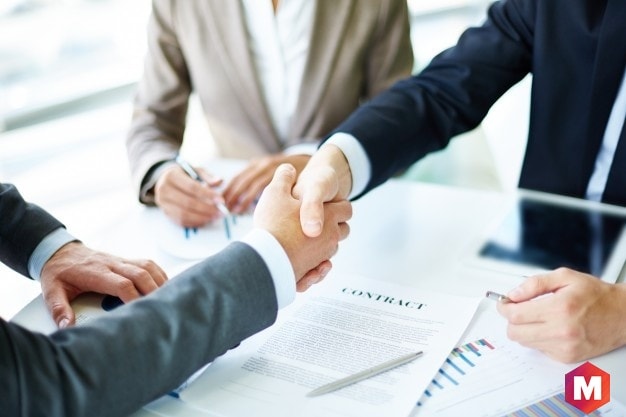 Several types of brokerage accounts and brokerage companies allow investors to select the model that best meets their financial needs. Some full-service brokers offer substantial investing advice and demand extravagant fees for it.
Online brokers provide a safe interface via which investors may place trading orders, for which they charge relatively little fees. Brokerage accounts can also differ in execution speed, analytical tools, the range of tradable assets available, and the extent to which investors can trade on leverage.
A stock trader or investor can choose between three brokers: full-service brokers, discount brokers, and Robo-advisers-
1. Full-service brokerage firm
A full-service broker offers a wide range of services to its clients. Most full-service brokers have locations in major cities where customer service representatives may meet with customers in person.
These brokers provide specialized help for investors with diverse interests and degrees of competence through tailored brokerage plans and services. Clients with significant assets may even hire professional service managers to manage their portfolios.
Investors looking for financial advice should work with full-service brokerage companies such as Merrill Lynch, Morgan Stanley, Wells Fargo Advisors, and UBS. Financial advisers are compensated for assisting their customers in developing financial strategies and carrying them out. Financial advisers operate on a nondiscretionary basis, which requires customers to authorize transactions, or a discretionary one, which does not.
2. Discount brokerage firms
While full-service brokers offer a wide range of services, bargain brokers concentrate on the essentials. Discount brokers execute buy and sell orders on behalf of their clients but do not provide any extra services.
As a result, they charge a substantially lesser commission. The fee may be as little as Rs 10 per transaction in rare situations.
Investors who prefer a hands-on approach should consider using discount brokerage services, which charge substantially lower costs than full-service brokerage firms. On the other hand, discount brokerage companies provide fewer services in exchange for reduced prices, as the name implies.
3. Efficient Robo-advisers
Robo-advisers are digital platforms that provide automated financial planning services online. They employ algorithms to generate financial advice and need little human oversight. How do they function?
The customer fills out an online survey with information about their financial condition and ambitions. The Robo-adviser uses this information to provide investment recommendations.
Robo-advisers are typically less expensive than even bargain brokers. Many charges an annual flat fee of 0.2% to 0.5% of a client's total account balance. The opening balances are very low as well.
In the same way, brokers can also be classified into three types-
1. Online brokers
A new type of digital investment that communicates with customers over the internet. The key advantages of online brokerages are speed, availability, and inexpensive commissions.
2. Discount brokers
A discount broker is a stockbroker who executes buy and sell orders for a lower commission rate.
3. Full-service brokers
A full-service brokerage offers a variety of professional services to consumers, such as tax advice, investment advising, equities research, and so on.
Captive Brokerage vs Independent Brokerage
It's also crucial to understand whether your broker is linked with a few firms or can provide you with a wide variety of options. You could also inquire whether they adhere to the fiduciary or appropriateness requirement.
1. An Independent or Unaffiliated Brokerage
They are not linked with any mutual fund firm and operate similarly to full-service brokerages. Because they are not connected to a single corporation, these brokers may typically offer and sell customers things that are more likely to be in their best interests.
The most frequent sort of independent broker is a registered investment advisor (RIA).
2. Captive Brokerage
Captive brokerages are linked with a specific mutual fund or insurance business and have contracts to market only their goods. These brokers are hired to propose and sell the mutual or insurance company's product line. Compared to other solutions, such items may not be in the client's best interests.
Specializations of Brokerage Firms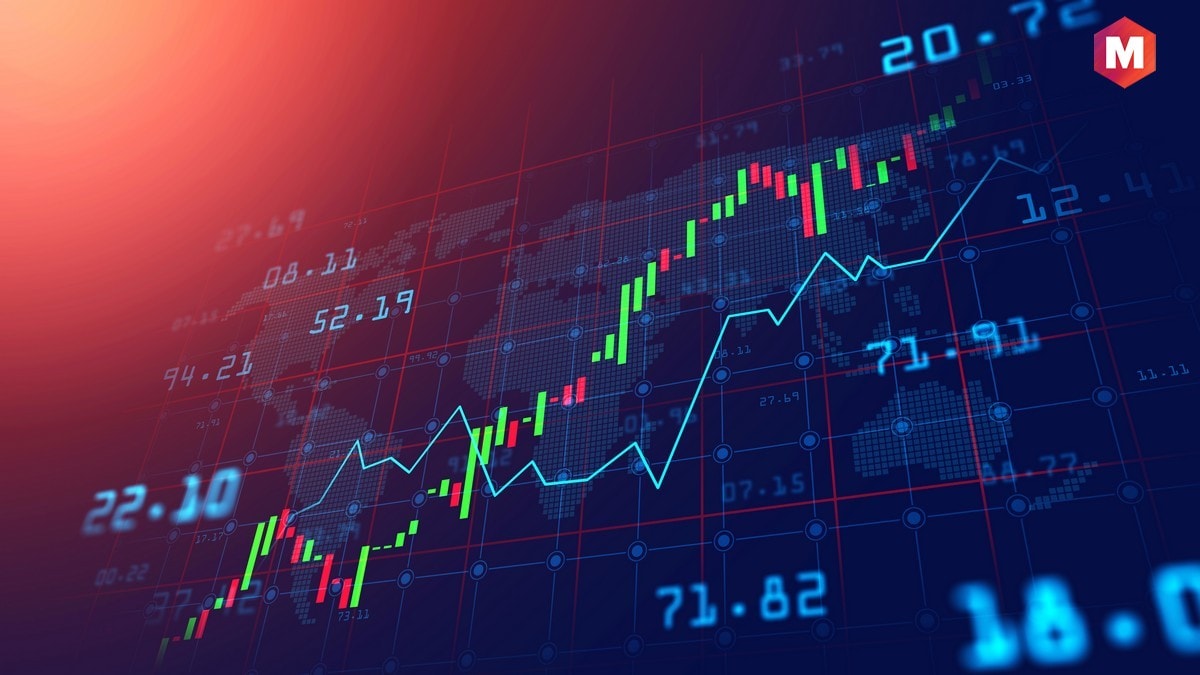 1. Brokerage of credit
Credit brokers are experts who have the requisite knowledge and professional relationships with credit institutions. They help consumers in picking the best loan choices on an individual basis. They also help with securing the necessary finance, converting it, and repaying it, among other things.
2. Brokerage of stocks
A stockbroker is a professional mediator on the stock or commodity markets who is involved in selling and buying assets in the customer's best interests.
For outsiders, operations on the exchange market are complicated and need a variety of specific approvals and licenses to complete trades. Addressing professional players on a stock exchange, such as brokers, is beneficial.
3. Leasing agency
A leasing broker is a professional in leasing equipment. Legal entities and business organizations are the primary clients of a leasing agency.
4. Forex trading
A forex broker is a person who acts as a middleman in the forex currency market. Because the forex market is only available to a limited number of businesses, people can only gain access to it through the intermediary of forex brokers.
5. Property brokerage
A real estate broker finds buyers and sellers of warehouses, offices, retail spaces, and residential properties. A real estate broker gets paid a portion of the property's sale price.
6. Commercial brokerage
A business broker assists in the purchase and sale of an existing business. They often handle business valuations, participate in talks with possible purchasers, and provide general assistance.
7. Brokerage of insurance
The following are the primary reasons for contacting an insurance broker such as insurance policies are drafted at a reduced cost by mediators. It reduces the amount of time necessary to complete an insurance contract, and it enables you to look for better insurance quotes.
How can you open a Brokerage Account?
It is now quite simple and quick to create a brokerage account on the internet. You must register and submit personal information, such as your address, date of birth, and social security number.
Account approvals are now swift, and the next step is to fund your new account, which you may also accomplish online using ACH or wire transfer.
Steps to Choose a Stockbroker
Your top objective should be choosing a brokerage business that satisfies your personal and financial needs. Keep the following considerations in mind when you make your decision.
1. Examine client feedback
Though opinions of different people can be skewed or prejudiced, user reviews can be interesting and useful to read. Frequently, a pattern develops from them. A close examination of the remarks may disclose information about the broker that would not otherwise be available.
2. Examine previous performance
Indeed, past performance does not necessarily foretell future performance. However, if a company has a history of poor performance, you should be skeptical. Compare the performance of several broker agencies online, check for evaluations and reports by financial publications, and see if any rankings can be found.
3. Gather feedback
Speak with relatives and friends who have invested with a specific broker and inquire about their experience. Remember, though, that their views and tastes will color everyone's feedback.
Examples of Best Online Brokers
Some of the best online brokers for you can be
Merrill Edge
SoFi Active Investing
E-TRADE
Interactive Brokers IBKR Lite
TD Ameritrade
J.P. Morgan Self-Directed Investing
Zacks Trade
Ally Invest
Vanguard
Fidelity
Charles Schwab
Conclusion!
A brokerage company helps you in fulfilling your need to open Demat and trading accounts to invest and trade in the stock market. Of course, the selection of a full-service broker or a discount broker will depend on your needs.
Online brokerage firms will help you in managing your investment account, investment portfolio, ETF trades, retirement accounts, etc.
You can also find their services useful when you need to sell investments, handle trade account, understand financial markets, sell securities, understand minimum investment requirements, sell stocks, etc.
What are your thoughts about the effectiveness of a brokerage company in making successful investment decisions? Share your opinions in the comment section below.