What Are Accounting Policies?
Definition: Accounting policies are defined as the specific set of principles and procedures used by a firm's internal management team to prepare the company's financial statements. These policies differ from one company to another, although they need to comply with the international accounting standards whilst also complying with local laws and regulations.
Accounting policies are the set of guidelines that a company complies with whilst preparing and presenting its financial statements. Accounting policies generally consist of measurement systems, accounting methods, and the procedure for presenting any disclosures.
An accounting policy has to adhere to GAAP) and/or IFRS. The International Accounting Standard 8 (or IAS 8) defines these policies as-
The specific principles, bases, conventions, rules, and practices applied by an entity in preparing and presenting financial statements.
It is up to the company's management team to determine if their accounting policy is conservative or transparent regarding reporting their earnings. Companies need to be consistent with their accounting policies; there should be a good reason for the change, and it must be disclosed in the financial statements.
These policies are crucial for the proper understanding of all the information provided in the financial statements. They are related to revenue recognition and measuring. The lack of clear outlines with regards to accounting policies has the potential to obfuscate users.
Uses and Importance Of Accounting Policies
These policies are generally used to specifically deal with some of the more complicated nuances of accounting, such as depreciation, goodwill, R &D costs, stock valuation, and segregation of all financial accounts.
Some of the common reasons why accounting policies are crucial to a company preparing the financial statements as well as to the government and investor are-
1. Proper framework
With the help of accounting policies, companies have a framework for reporting their financial statements that enables them to follow a standardized format throughout.
2. Government can keep a check on financial statements
As it is mandatory for all companies to follow either the GAAP or IFRS while financial statements, it lets government retain its hold on financial statements.
3. Offers advantage to investors
When investors know that particular accounting policies are followed, they have an added confidence in the company and the numbers. This will also help investors to compare statements to other companies' financial statements.
4. Disclosure
It is important for companies to disclose the accounting policies they follow. These policies also incorporate specific rules on how to disclose information to investors that assist in hassle-free channelization of the financial activities.
Most Common Accounting Policies
Some of the critical policies used by companies may be found in the list below:
Translation of foreign currency items
Depreciation and inventory policies
Accounting conventions followed
Costs incurred for research and development
Valuation of investments
Recognition of profits on long-term contracts
Treatment of contingent liabilities
Historical or current cost accounting, etc.
Examples of Accounting Policy during Valuation of Inventory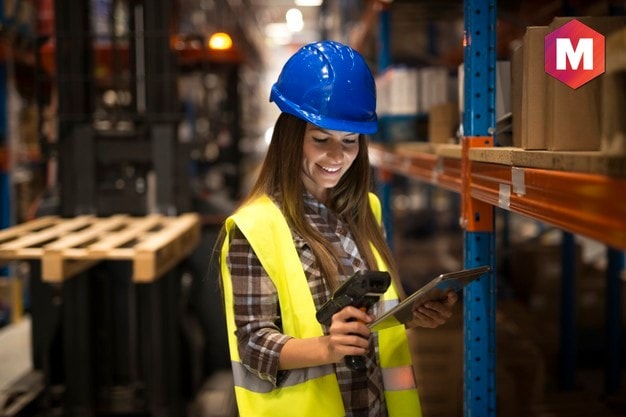 A company can use various accounting policies as it may deem fit, depending upon its situation. These policies will have a substantial income on the income thus generated in the accounting year.
In terms of inventory management, we have three prominent methods in the industry: First-in-first-out (FIFO method), average cost method, and Last-in-first-out method (LIFO method).
The former method dictates that the goods purchased first are sold first, whereas the latter indicates that the stock of goods acquired recently are the ones to be sold first. In market conditions with inflation, FIFO is considered to be more effective and aggressive.
Guidance For Selection And Application Of Accounting Policy
IAS 8 has given some suggestions for the selection and application of accounting policies
The policy should be determined by applying a standard or interpretation such that it specifically applies to the transaction or condition.
Suppose the standards and/or interpretations fail to address any specific event, transaction, or condition. In that case, the firm or business entity should develop an accounting policy such that it satisfies the decision-making needs of those who use the financial statements and does not compromise the statement's reliability.
Differences Between Accounting Policy and Principles
Accounting principles are fixed, predetermined rules set by various financial authorities that the firm must adhere to regarding accounting and reporting. On the other hand, accounting policies may be defined as the personal modus operandi regarding how a business sets out to fulfill these principles.
Accounting policies might change with companies and geographies. But, generally, most of the companies around the world one of the two accounting standards/principles –
Generally Accepted Accounting Principles (GAAP)
International Financial Reporting Standards (IFRS)
Accounting principles are the all-embracing accounting rules while accounting policies are the specific ways to follow those rules.
International Financial Reporting Standards vs Generally Accepted Accounting Principles
The International Financial Reporting Standards (IFRS) and the Generally Accepted Accounting Principles (GAAP) are accounting standards or principles that include all the guidelines about how companies should prepare their financial statements.
IFRS is more principles-based while on the other hand GAAP is a more rules-based approach.
IFRS is understood as a globally adopted method for accounting while GAAP is exclusively practiced within the United States.
GAAP utilizes Last In, First Out (LIFO) method for inventory estimates while the LIFO method is not allowed in IFRS.
Wrap Up!
On the concluding note, it is clear that accounting policies are useful in offering a framework to the businesses that they are supposed to follow while operating and recording the day-to-day transactions.
These policies are also used for measuring companies' assets and liabilities to prepare their financial statements. An accounting policy is actually the basis upon which all the financial statements around the world are prepared.
You should follow accounting policies if you want to maintain consistency in the market and to optimize the trust of investors as well as shareholders in your business.
Now, after going through all the concepts of policies and principles associated with accounting, what would be your definition of accounting policies?