Positivity is a rare quality that recognises the ups and down, accepts it as a part of life and encourages you to choose the bright and right side. It builds inner strength so that you can put your onus on good instead of bad. Positive attitude encourages human beings to give extra effort in order to reach their goals.
It acts as a motivation tool from within that nudges you to reach the next and the next step with a positive and happy mind-frame. It is necessary to ingrain this trait in life as an optimistic outlook can help you in leading a constructive life
1) Start your day with positive thinking
Positive thinking is immensely powerful as it has the capability to boost the mental, emotional and physical health of a person. It improves the mood, reduces stress and boosts the confidence. When you are feeling upbeat you see the world through rose-coloured glasses. You have an optimistic viewpoint even in adverse conditions that nudge you to achieve your target with immense confidence.
It is the morning that will set the tone for your day hence wake up with a positive mindset. Make a conscious effort to stay and think good thoughts if you are looking for ways to be positive. Close your eyes, offer your prayers and take a calming breathe to affirm your positivity during the day. Give yourself a pep-talk to remain positive and take part in meditation, walks or exercises to regain your focus.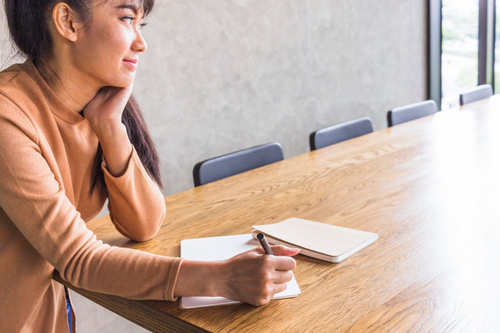 2) Focus on good things
Both good and bad things are part of our life why not focus your energy on positive instead of negative. While encountering a challenge it is vital to think about the advantages instead of disadvantages so that you can remove the obstacles easily. Remember there is always a lesson to be learnt in adverse conditions so maintain your focus.
When you can't change things it is better to respond with positive affirmations and stop thinking about consequences. Think of every situation as an opportunity that helps you in developing your character and changing your perception from frustrating to fascinating from negativity to positivity. Integrate goodness and optimism in your actions, words and thoughts if you are looking for ways to be positive.
3) Find the time to laugh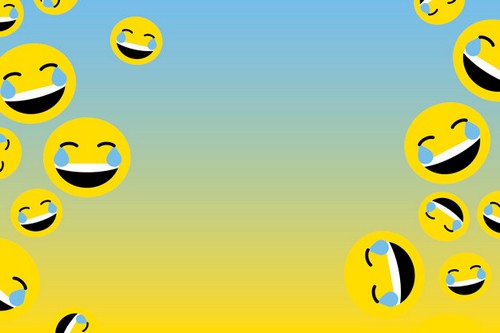 Laughter is simply one of the best medicines that have been discovered. It acts as a stress-buster for the person who is laughing and even for the people surrounding him. Suppose you are walking towards your destination and you see someone laughing it automatically brings a happy smile on your face and makes the surrounding positive.
It makes you light-hearted instantly and for a few seconds, you forget about your worries. Start watching funny videos or comedy shows that will make you feel ecstatic and boost your habit of laughing. Do not let any negative aspect have a direct impact on your joy, instead be merry and help others in regaining their funny bone if you are looking for ways to be positive.
4) Speak about positive things
If you come in contact with a person with a negative mindset answer him with positive things whenever he tries to surround you with his negative thoughts. Counter-attack to convert him to your way of thinking. Set the tone by speaking positive affirmations for every negative statement.
Show him your optimism even when faced with his negativity. Ask him leading questions that will force him to search for his own positivity. Remember it is vital to cultivate optimistic behaviour and thought-process for the betterment of every life and your influence might help others to find their own positive balance in life.
5) Maintain your perspective
Sometimes you will face adverse conditions and bitter situations but do not lose your cool. Remember it is a part of life and consider it as an exam that you need to pass in order to achieve your goal. Maintain your perspective if you are looking for ways to be positive. Take a step back when you start feeling the pressure and think about something good to encourage positive thinking.
Take deep breathes to calm your mind and regain your focus. Question yourself and try to find a viable alternative. Do not let fear of failure drag you down. Remember to think about every facet and then move forward.
6) Be grateful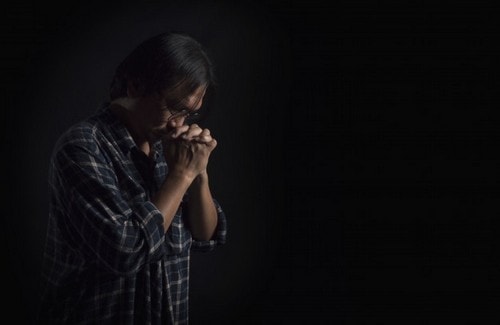 A person who is positive is always grateful for the things in his life. He does not waste his energy and time crying about the things he has not achieved instead is positive about everything Take a moment and step back to contemplate about the things which made you happy, things you accomplished, were delighted about and even grateful for.
You can create a diary or a journal and write about them. Read it and feel blessed. Thank god for his blessings and reaffirm your optimistic attitude by being grateful if you are looking for ways to be positive.
7) Offer a helping hand
Every action has an equal and opposite reaction. When you reach out to a person who is in need of a helping hand you are adding value to your own life. This will boost your positivity and help you to gain a better perspective on life. If you see someone struggling with his work in office offer him help if you are travelling and find a colleague on the way offer him a seat in your car, try to drop the child of your neighbor if you are going to the same school to drop your children.
Simple things from your side can bring about positive changes in others. They will remember your kind act and try emulating you and helping others the next time. Listen to people who are in difficulties as it will help them in regaining their focus after confessing their problems. Boost the mood of people in your vicinity by giving warm smiles and hug. Encourage others to accept an optimistic attitude and behavior if you are looking for ways to be positive.
8) Healthy lifestyle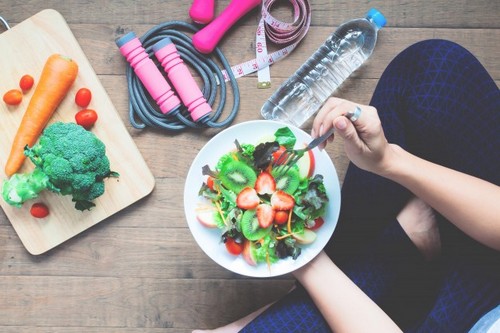 If you are looking for ways to be positive you have to maintain a healthy lifestyle. It includes sleeping at the right time with very few late nights and eating a balanced diet that does not include fatty, sugary and processed food items. Opt for 8-hr straight and undisturbed sleep and a nutritious diet of proteins, vegetables and fruits to maintain your health.
Start meditation, exercises, walk or jogging as you prefer. Listen to soothing music and sit for a few minutes in the privacy of your balcony or in a park surrounded by nature. These activities will help you in finding your positive path in life.
9) Accept criticism in a healthy way
If someone criticises you for something do not let it hurt you. Yes, it might sting a bit but let your positive energy find something good in it. Handle it in a healthier way if you are looking for ways to be positive. Take a few minutes to calm down and listen attentively to his words and action. Remain open-minded and try to think about the reason which has forced him to criticise you. Is it your fault or is the other person simply lashing out because the work was not completed as per the instructions? Try to find a solution and then reply politely.
10) Be mindful throughout the day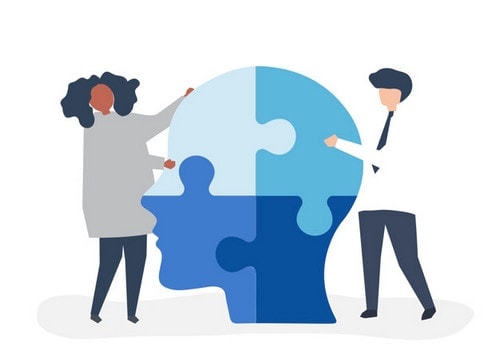 Live in the present without putting too much emphasis on the past and future if you are looking for ways to be positive. Do not let worries drag you down because it will engulf you in negative energy. Pay full attention to the work in hand so that you can maintain your focus. Be mindful throughout the day so that you can actively seek and incorporate positive energy and thoughts into your lifestyle.
If you liked this article, we bet that you will love the Marketing91 Academy, which provides you free access to 10+ marketing courses and 100s of Case studies.