TVS Motor Company is a manufacturer and marketer of two-wheeler as well as three-wheeler vehicles and has operations in India, Indonesia, Singapore and some parts of Europe. TVS Motor Company is based out of Chennai, Tamil Nadu, India and India is its major market. It is the third largest two-wheeler vehicle manufacturer in India.
Strengths in the SWOT Analysis of TVS :
Multiple brands across portfolio: TVS offers mopeds, motorcycles, scooters and three wheelers and has popular brands amongst all the categories. For example, motorcycles include popular brands like Apache RTR and Star City etc. whereas scooters include TVS Jupiter and Scooty pep+ etc.
Strong financial performance: TVS has experienced strong financial performance in recent years. It recorded growth in revenues (12.3%) and operating margin (4.8%) in FY2016. Thus, the company has improved its financial conditions which enhance shareholder's value and supports growth plans.
Strong R&D capabilities: TVS has set up a strong research and development department which allows constant innovation in its product design and include newer technologies in its products. This provides a competitive advantage to TVS.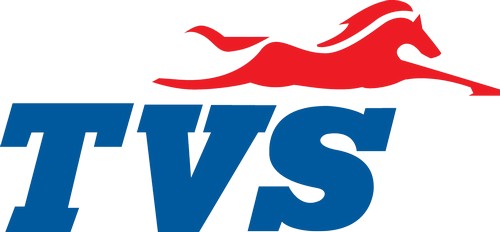 Weaknesses in the SWOT Analysis of TVS :
Lack of Scale: Although TVS has experienced the increase in revenues in the recent past, it still doesn't stand tall when compared to large companies like Bajaj Auto and hero MotoCorp. These companies have the capital advantage over TVS.
Overdependence on domestic market: India is TVS motor's primary market contributing over 75 percent of its revenues. TVS has limited geographical diversity and hence is over dependent on the Indian market. Any vulnerability in the Indian market will affect the company's finances.
Opportunities in the SWOT Analysis of TVS :
Growing Indian 2-Wheeler market: India has witnessed rapid growth in the 2-wheeler market which is expected to continue in the near future. India is the second fastest growing market in the two-wheeler industry. This presents an opportunity for TVS to encapsulate the demand created.
Growth in three wheeler market: The three wheeler passenger as well as load carrier market is growing in India. The three wheeler industry has grown with a CAGR of 4.4% from the period 2005-2015. This also creates and opportunity for TVS.
Optimistic outlook for global motorcycle industry: TVS must look forward to expanding operations globally in order to tap the positive outlook for the global motorcycle industry which is expected to grow at a CAGR of 6.3% till 2019.
Threats in the SWOT Analysis of TVS :
Intense competition: The Indian two-wheeler industry is highly competitive with the presence of various multinational and national brands such as Yamaha, Bajaj Auto, Honda and hero MotoCorp etc. TVS being subjected to such competition has to constantly innovate in order grow in such intense competitive atmosphere.
Environmental regulations: The Company is subjected to various stringent environmental regulations which are constantly upgraded and hence the compliance costs increase.
Improvement in public transport: The public transportation facilities in India are improving which is a threat to the passenger vehicle industry as a whole.
Liked this post? Check out these detailed articles on
Topic of SWOT of Brands
Alternatively, check out the Marketing91 Academy, which provides you access to 10+ marketing courses and 100s of Case studies.