Alpenliebe is a brand of filled candies that is sold by Perfetti van Melle one of the world's biggest confectioners today. The candu brand is the largest stand-alone brand in the segment in India and its estimated worth is around INR 160 crores.
The candy whose basic version is a chocolate covering with a gooey caramel filling is currently sold in numerous flavors such as strawberry, vanilla, milk, and blueberry amongst others. The candy is also sold as lollipops, toffies, and jellies.
A highly successful variant of Alpenliebe is the Just Jelly which is a fruit flavored jelly-like candy. Positioned in the family category the brand is a hugely successful one not just in India but in various parts of the world that it is sold in and a hot favorite amongst kids.
Strengths In The SWOT analysis of alpenliebe
Strengths are defined as what each business does best in its gamut of operations which can give it an upper hand over its competitors. The following are the strengths of Alpenliebe :
Market leader: Though globally Perfetti Van Melle is at number three in the confectionery market after Mars and Cadburys, in India it is the market leader. The company has the market share of 25 percent in the 30 billion market and this has been achieved through just three of its brands namely Apenliebe, Center Fresh and Big Babol.
Variety: Alpenliebe is present in a wide variety of flavors ranging from chocolate to fruits. The Just Jelly variant is a jelly version of Alpenliebe with a fruit-centric flavoring. Alpenliebe is also sold as lollipops and toffies. This means that it caters to almost all types of subcategories that kids love in confectionery.
A difference in taste: The candy was chewy, smooth and creamy and melted in the mouth. There was nothing similar in the Indian market till then and customers loved and accepted this different tasting candy.
Worldwide market: The candy is sold in around 30 countries across the world and it is popular in most of these countries. In each of the market, the candy is sold in a variety of flavors and various types and sizes.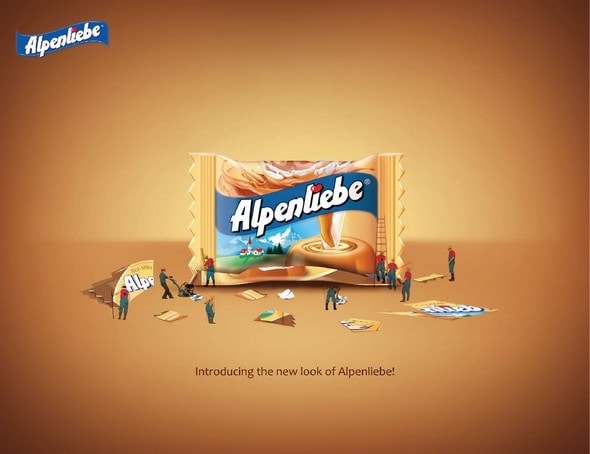 Weaknesses In The SWOT analysis of alpenliebe
Weaknesses are used to refer to areas where the business or the brand needs improvement. Some of the key weaknesses of Alpenleibe are:
Low prices: The candies that are sold in India cannot be priced higher than 1 INR because the customer will not purchase them. However, the growing cost of raw materials and distribution is making it challenging to sell at this price.
Low scope for innovation: In the confectionery market, there is hardly any scope for innovation. There is also a very limited area where new things or different tastes can be tried out and this is also highly risky in terms of finding acceptance with the customer.
High relative cost of promotion: The confectionery market is very competitive and most customers purchase this based on impulse. This makes advertising a very critical part of the marketing mix. Alpenliebe spends around 15 to 22 percent of its revenue on advertisements which relatively high.
Low shelf life: Candies and other confectionery segments have a low shelf life and to stay in the business it is important to continuously introduce new variants., However, the extent of innovation is limited by the category and needs to be only new flavors so as to ensure acceptance.
Challenges in differentiation: Customers get bored easily with the same candy and thus it becomes important to differentiate.However in order to differentiate it may be necessary to look at integrating various aspects of the marketing mix which is expensive and not worth the returns.
Opportunities In The SWOT analysis of alpenliebe
Opportunities refer to those avenues in the environment that surrounds the business on which it can capitalize to increase its returns. Some of the opportunities include:
Low fat and low sugar: Growing health concerns are making the customer increasingly concerned about their sugar and calories intake. This will not limit the market for candies but might create a scope for low fat or sugar-free candies which can be promising opportunities.
Steep growth potential in emerging economies: The market potential for confectionery from a global perspective was at $184,056 million in 2015, and is expected to grow to $232,085 million by 2022, with a CAGR of 3.4% during the forecast period 2016 – 2022.This is a huge opportunity for market leaders.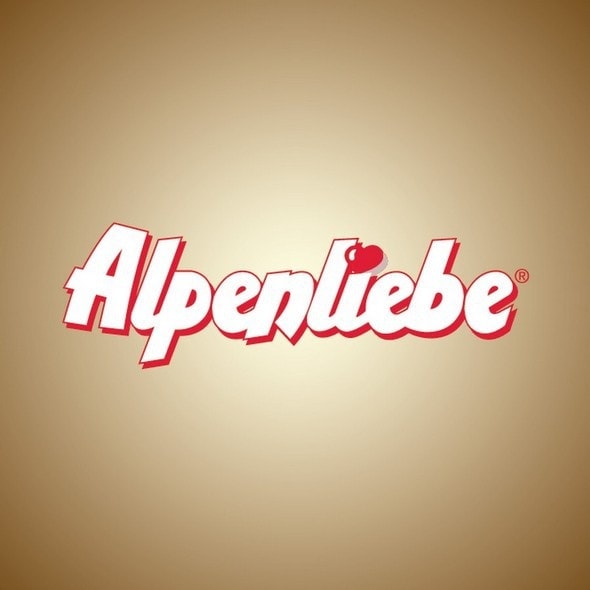 Threats In The SWOT analysis of alpenliebe
Threats are those factors in the environment which can be detrimental to the growth of the business. Some of the threats include:
Competition: The main competitors of Alpenliebe are Eclairs, Melody, Mango bite and Hershey's.
Liked this post? Check out the complete series on SWOT