Taxi for Sure is a service provider associated with technology and logistics industry as it deals with transport facilities. It is a private company of Indian origins and was founded by its co-owners Raghunandan G and Aprameya Radhakrishna. Ola Cabs acquired Taxi for Sure in March, the year 2015, and made it a subsidiary of its parent company ANI Technologies Pvt Ltd. It faces competition from several companies and some of them are as follows-
Meru Cabs
Easy Cabs
Uber Cabs
Unauthorised Service Providers
Carpooling Services
Product in the Marketing Mix Of Taxi For Sure :
Taxi for Sure is a cab aggregator and runs on the operator-based model. It is actually a technology-based organisation that brings existing taxis and commuters under one umbrella. The company had huge potential because it was the first to offer Nano services and later also started Auto services.
Taxi for Sure became the fastest-growing company related to taxi-hiring facilities. It offered convenient and easy options of commute to travellers. Taxi for Sure partnered with other taxi aggregators and worked towards making its business model asset-light. It undertook a strategic approach that was held together with cutting-edge technology to ensure a good ride.
Taxi for Sure made significant changes to ensure customer safety like GPS devices, tech upgrades and panic buttons in every cab. It also offers training to drivers on managing technology and their code of conduct towards passengers. Taxi for Sure after merging with Ola Cabs will get a more solid footing and further opportunities in its sector. Combined resources will help in offering better services and products to its customers.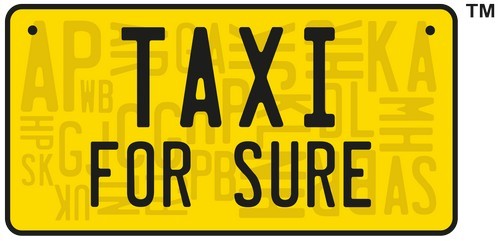 Place in the Marketing Mix Of Taxi For Sure :
Taxi for Sure had a Pan-India presence and served most cities in the country like Chandigarh, Delhi, Kolkata, Mysore, Ahmedabad, Bengaluru and Hubli. It had its headquarters base at Bengaluru in Karnataka. It underwent rapid expansion as it hired employees from reputed institutions and offered best possible services.
Taxi for Sure has a widespread and powerful distribution channel that included services of more than fifteen thousand drivers and five hundred operators to commute in nearly forty cities with help of a fleet of vehicles including luxury cars, SUVs, hatchbacks and sedans.
It had a strong workforce of 1500+ employees to help in smooth running of business. After its acquisition, Ola users can access cabs from Taxi for Sure through the mobile application of Ola Company.  It now has gained better reach and has spread its presence to most parts of India via the network of its parent company.
Price in the Marketing Mix Of Taxi For Sure :
Taxi for Sure has targeted people that need cabs immediately as well as techno-savvy individuals as its potential customers. It has projected itself as convenient, economical and experienced service provider. Taxi for Sure had a distinctive advantage of Early Mover and it adopted a reasonable pricing policy to garner large market share.
In the year 2015, it was acquired by Ola Cabs at 200 million dollars. Currently, it has adopted pricing plan of its parent company and that includes penetration pricing policy. Prices have been set up at reasonable and affordable rates so as to gain a competitive advantage over other rival companies and increase its customer base.
Promotion in the Marketing Mix Of Taxi For Sure :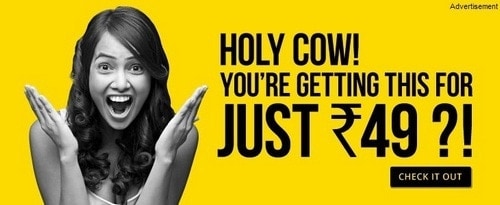 Taxi for Sure has descriptive taglines like Your Taxi has arrived and U drink V drive. It has used numerous marketing plans to maximise its brand awareness in the consumer market. Taxi for Sure has launched ad campaigns via social media platforms on Facebook, Twitter, Instagram and YouTube. It also relies heavily on mouth publicity.
As part of its promotional strategy company announced its revised rates of rupees 49 for starting 4 km and rupees 14 every km from there onwards. It maintained old rates for its drivers. Hence a driver was paid rupees 200 for starting 10 km even if he offered a 4 km ride to a passenger. Taxi for Sure launched Taxi for Sure Driver's Finishing School in the city of Bengaluru to offer guidance in terms of the emotional and behavioural quotient.
Liked this post? Check out these detailed articles on
Topic of Marketing Mix of Brands
Alternatively, check out the Marketing91 Academy, which provides you access to 10+ marketing courses and 100s of Case studies.