Schneider Electric SE is a publicly traded company of French origins. It is a multinational corporation associated with Energy automation and management industry and deals in both hardware and software. Schneider Electric was founded in the year 1836 by its founder Eugene Schneider. The company has the distinction of occupying a position in Fortune Global 500 list. It has several subsidiaries under its umbrella like APC, Zicom, Telvent and Federal Pioneer. Schneider Electric faces competition from following companies-
Emerson Electric
ABB Limited
About Schneider Electric
Type: Multinational company
Industry: Energy management and automation
Founded: 1836
Founder: Eugene Schneider
Headquarters: Rueil-Malmaison, France
Area served: Worldwide
Key people: Jean-Pascal Tricoire (Chairman) and Peter Herweck (CEO)
Number of employees: Over 138,000
Product in the Marketing Mix Of Schneider Electric :
Schneider Electric has nearly 20,000 patents to its name by the year 2016. Its business includes both B2B and B2C operations. Schneider Electric has a diversified product portfolio that includes
Industrial automation and Control
Process Control and Safety
Instrumentation and Measurement
Soft Starters and Variable Speed Drives
Universal Enclosures
SCADA Systems both Remote and Telemetry
Software
Signalling Units
RFID Systems and Sensors
Joysticks, Pilot Lights, Switches and Pushbuttons
Transformers and Power Supplies
PAC, PLC and Dedicated Controllers
Switchboards and Panelboards
Cabling, Boxes and Interfaces
Protection Relays and Contactors
Industrial Communication
Grid Automation and Medium Voltage Distribution
Switchgear Components
Substation Automation
Protection Relays by Range and Application
Outdoor equipment
Medium-Voltage transformers
Medium-Voltage switchgear
Feeder Automation
Access to Energy
Collective Solutions and Access to Energy
Critical Power, Racks and Cooling
Environmental and Security
IT Power Distribution
Cooling Services and critical Power
Low-Voltage Products and Systems
Insulation Motors
Medium-Voltage switchgear
Universal Enclosures
Energy and Solar Storage
Solar for Commercial and industrial Rooftops
Solar Back-Up and Off-Grid
Building Automation and Control
Software
Software by Name and Industry
Small Business and Residential
Home Security
Lighting Control
Electrical Sockets and light Switches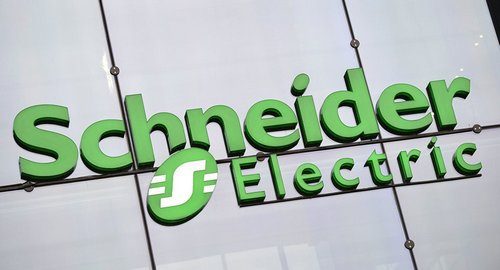 Place in the Marketing Mix Of Schneider Electric :
Schneider Electric has spread its presence to the international arena in countries like France, United States, Canada, Germany, Japan, Australia, Brazil, New Zealand, Sweden, Italy, Denmark, United Kingdom, Spain and India. It has 31 manufacturing facilities spread across several countries to provide best possible results. Schneider Electric has its headquarters base at Rueil-Malmaison in France.
The company has superior R&D facilities to meet customer needs and requirements.  Schneider Electric has a widespread distribution channel that includes regional offices located in several parts of the world. Its product distribution network includes services of consultants, purchasing advisors, system integrators, installers and distributors. Supply-chain of Schneider Electric includes large distributors, electric-equipment wholesalers, local distributors and international groups like Raxel and Gyabar & Grainger. In the residential sector, it uses Kingfisher for the market in the United Kingdom, Home Depot for the market in the United States and Saint-Gobain in France.
Price in the Marketing Mix Of Schneider Electric :
At the end of the financial year 2015, estimated revenues of Schneider Electric were 26.64 billion Euros and its profit 1.41 billion Euros. It has positioned itself as a global specialist in the sector of energy management based on green technology. Schneider Electric is a powerful brand that has adopted premium pricing policy because its customers are aware of high-quality products offered by the company. It also follows value-based pricing system that ensures customers willingness towards perceived value of the product. Actually, its strategy is an ultimate blend and a perfect balance between innovative products and customer expectation.
Promotion in the Marketing Mix Of Schneider Electric :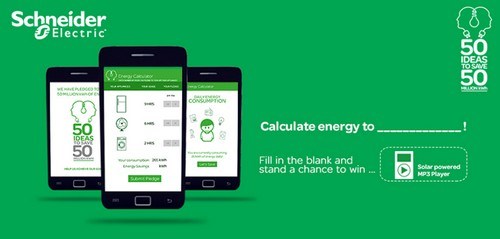 Schneider Electric has launched ad campaigns via television, magazines, YouTube and Facebook to gain maximum brand visibility. It is aware of its responsibility towards the environment and has taken several steps like promoting green-attributes, leveraging waste, deploying resource strategies and low-carbon-di-oxide and building a green supply-chain. For its endeavours, it has numerous awards and recognition like One of the World's Most Ethical Companies in the year 2016 for the sixth time, CEO Leadership Award for promoting gender equality and Most Sustainable Company of the CAC 40. It has a descriptive and apt tagline The global specialist in energy management/Makes the most of your energy.
Liked this post? Check out the complete series on Marketing Mix