Oil and Natural Gas Corporation Limited is referred to as ONGC. It is associated with oil and gas industry and deals in the energy sector. It is a public limited company of Indian origins. ONGC is owned by Government of India and operates under Ministry of Petroleum and Natural Gas. The company was founded in the year 1956, 14th August and by the year 2015 was ranked at the 449th position as biggest corporation in the world in Fortune Global 500 List. Some of its competitors are as follows-
About ONGC
Type: Central Public Sector Enterprise (CPSE)
Industry: Oil and gas
Founded: 14 August 1956
Founders: Krishna Menon, K.D. Malaviya, and M.L. Chaturvedi
Headquarters: Vasant Kunj, New Delhi, India
Area served: India and overseas
Current CEO: Aloke Kumar
Number of employees: 300,000+
Major products: Crude oil, natural gas, and petroleum products
Product in the Marketing Mix Of ONGC :
ONGC ranks at first position as the largest company in India related to production, development and exploration of oil and gas. It meets nearly 30% of the total demand within its country as it produces 77% of crude oil and 62% of natural gas in India.
ONGC is involved in exploiting and exploring hydrocarbons and is owner and operator of a pipeline extending 11,000 km in India. It was responsible for the discovery of oil field popular as Mumbai High and subsequent discoveries of 5 billion tonnes of hydrocarbons.
Its works include refining, exploration and production, transportation of oil and natural gas, oil-field services and production related to value-added products like power, petrochemicals, refining, naphtha, liquefied petroleum gas and alternate and unconventional energy sources. ONGC is the largest mining lease holder and exploration acreage in India with twenty-two new discoveries by the end of the fiscal year 2015. It has arrested the decline in matured fields by using technology-intensive EOR and IOR. By the end of the fiscal year, 2014 product portfolio of ONGC included 151 gas wells and 1184 oil wells in offshore and 606 gas wells and 4735 oil wells in an onshore set-up.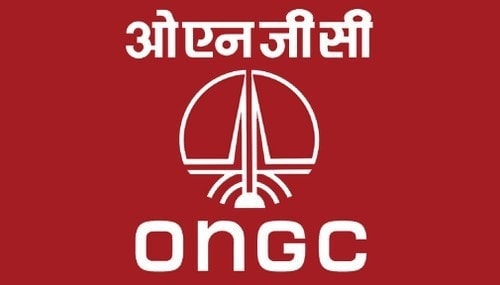 Place in the Marketing Mix Of ONGC :
ONGC is a multinational company with a Pan-India presence. Its headquarters base is at Dehradun in Uttarakhand. The company operates via its subsidiaries ONGC Videsh Ltd and MRPL and two joint ventures ONGC Tripura Power Company and ONGC Petro Additions Limited. ONGC has been able to expand its operations to include seventeen international platforms like Myanmar, Brazil, Colombia, Venezuela, Syria, Sudan, Nigeria, Mozambique, Libya, Iraq, Iran and Russia by the help of ONGC Videsh, its international subsidiary.
The company has discovered new resources including oil and gas at Vasai West in Western Offshore, gas at Chinnewala Tibba in Rajasthan, oil at Banamali and oil and gas at Leapling-Gaon in Assam and oil and gas at GS-KW and gas at GS-49 in Krishna-Godavari offshore. Oil province was established by ONGC at Cambay basin in Gujarat and onshore and offshore activities in East-Coast basin and Assam-Arakan Fold-Belt.
Price in the Marketing Mix Of ONGC :
At the end of the financial year 2016, estimated revenues of ONGC were 139,364.35 crore rupees and profit 14,300.93 crore rupees. Company's market capitalization at the end of the fiscal year 2013 was INR 2.6 trillion, ranking it as second-largest company in India that is publicly traded. ONGC has been projected as future of energy in India and has become a high-profit making enterprise. In the year 2002-03, it became the first corporate that registered a profit figure of five digits. As it is a government undertaking it has adopted a reasonable pricing policy and works for the betterment of its country and people.
Promotion in the Marketing Mix Of ONGC :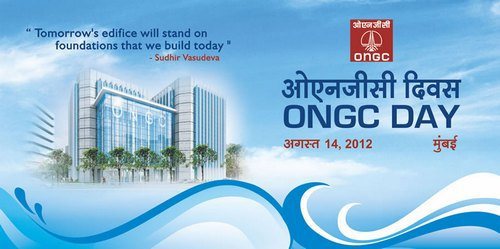 ONGC is committed in its endeavour of protecting our environment and it has set up Institute of Petroleum Safety, Health and Environment Management or IPSHEM in the year 1989 to combat-related issues. It offers healthy and safe working conditions to its staff as part of this initiative by incorporating environmental safeguards. ONGC has been the recipient of several awards and accolades in recognition of its works like Asia's Best Oil and Gas Company by Global Finance and 2nd Biggest E&P Company according to survey 2004 by Platts Energy Business Technology. It was conferred with the status of Navratna in the year 1997 and Maharatna in the year 2010, Most Attractive Employer in the Energy Sector in the year 2013 at Randstad Awards, Golden Peacock Award in the year 2014 and Scope Excellence Award in the year 2016.
Liked this post? Check out the complete series on Marketing Mix