Mattel, Inc is a publicly traded company of American origins. It is associated with the entertainment industry and deals in manufacturing and marketing of toys. It was founded in the year 1945 by its co-founders Ruth Handler, Elliot Handler and Harold Matson. Mattel was ranked at 403rd position in the year 2014 on the list of Fortune 500. Some of its competitors are as follows-
Hot Toys
Neca
McFarlane Toys
Bandai Toys
Hasbro
About Mattel
Type: Toy manufacturing company.
Industry: Toys and games
Founded: 1945
Founders: Ruth Handler, Elliot Handler, Harold Matson
Headquarters: United States
Area served: Worldwide
Key people: Ynon Kreiz (CEO) and Richard Dickson (President and COO)
Number of employees: Over 32,000 worldwide
Product in the Marketing Mix Of Mattel :
Mattel is a multinational company that has several brands associated with it like WWE Toys, Board Games, American Girls Dolls, Master of the Universe Toys, Hot Wheels and Matchbox Toys, Winx Club Dolls, Ever After High Dolls, Monster High Dolls, Barbie Dolls and Fisher-Price.
During the 1980s it has also been associated with video games. Barbie is its most popular brands with a product line including dolls, clothes and accessories. Mattel has an expanded product kit and it includes home games like
Puzzle-
Trick Tracks Surreal Stunts
Hot Wheels Matching Game
Limo Jam
Kooky Kitchen
Arcade
Series Slamdown
Kanani Ocean Rider
Hot Wheels Party Panic
Aerial Attack Robot swarm
Makeover
Rock Star Makeover
Super Wedding Stylist
Beauty Studio
Barbie Groom and Glam Pups
Racing
Ferrari X-V Speed trial
Monster Jam Ultimate Stunt Jumper
Battle Force 5 Shatterbolt Siege
Beast Bash Beware
Action
Activity
Flower surprises
Dance with Barbie
Sports
Pet Soccer
Freaky Footwork
Dress-up
Wacky Wardrobe
Part Dress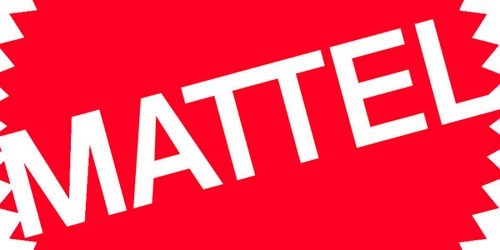 Place Mix in the Marketing Mix Of Mattel :
Mattel has spread its presence from the United States to the rest of world as its products are available in most countries quite easily. It has its headquarters base at El Segundo in California. Mattel has a physical presence in forty countries whereas its products are obtainable in nearly one hundred and fifty countries like United States, China, India, Egypt and the United Kingdom.
Operations of its company have been divided into three business segments American Girl, International and North America. It has a strong distribution channel that includes distributors, retailers, stockists and lastly consumers via supermarkets, hypermarkets, convenience stores, discount markets and gaming outlets.
Price in the Marketing Mix Of Mattel :
In terms of revenues, Mattel has the distinction of being largest toymaker in the world with estimated revenues at the end of the financial year 2014 at 6,023.8 million dollars and net income of 498,9 million dollars. Mattel has a diversified product portfolio and has adopted variable pricing policy because its products are meant for every section of society.
Its pricing range varies from reasonable for middle-class people to mid-premium for upper-middle class people and to premium for an upper-class section of society because its products are segregated accordingly. Mattel has started selling its products via online medium and it has turned out to be a boon for the company as it has been able to save on production and distribution costs. This has resulted in selling at reduced prices and gaining a new customer base and ultimately larger profit margins.
Promotion in the Marketing Mix Of Mattel :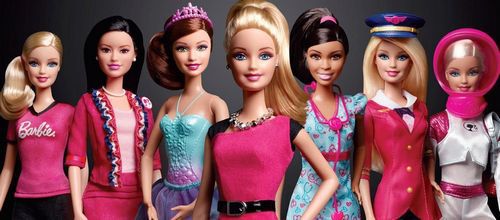 Mattel is a transnational organisation and has adopted intensive marketing policies to launch its products in the international market and to increase its brand visibility. It has launched several ad campaigns that are shown via electronic, print and social media on television, magazines, YouTube, company website, shopping portals of toys and newspapers.
For gaining brand awareness its marketing team handles TV shows, live events, web series and gaming events as part of promotional activities. One of its brand characters Barbie has participated in animated films and also is a supporting character in movies like Toy Story 2 and 3. Mattel has roped in several famous personalities to act as its brand ambassador. Indian actor Katrina Kaif has been associated with brand Barbie as its public face and unveiled its collection in the year 2009 at Lakme Fashion Week, dressed as a Barbie Doll.
Liked this post? Check out the complete series on Marketing Mix