Founded in 1989, Asus is a public company based in Taiwan and is a multinational computer hardware and electronics manufacturer, having its headquarters in Beitou district, Taipei. The current Chairman is Mr. Jonney Shih. It is the 4th largest PC vendor in the world by unit sales. It is a listed company on Taiwan stock exchange. Asus operates in around 32 countries with about 50 service centers across them and for convenience of customers it has about 400 service partners worldwide.
In all the segments of its business Asus faces a good competition like in laptop and desktop business, HP, Apple, Acer, Toshiba are its main competitors whereas in smart phone business Micromax, Samsung, Motorola etc.
About Asus
Type: Multinational computer manufacturer
Industry: Consumer electronics, information technology
Founded: April 2, 1989
Founder: T.H. Tung, Ted Hsu, Wayne Hsieh and M.T. Liao
Headquarters: Beitou District, Taipei, Taiwan
Area served: Worldwide
Key people: S.Y. Goh (Chairman) and Jerry Shen (CEO)
Number of employees: 12,500+
Product In Marketing Mix Of Asus
Asus has a wide range of products, which can be categorized as follows:
Desktops: ideal for home use and workplace stations. All-in-one PCs serve the multipurpose requirements as well, with excellent power and portable features
Laptops: for everyday use there is Zen book series and gaming series for those gamers with high performance requirements
Mobile Phones
Monitors and Projectors
Mother Boards and Graphic cards
Tablet PCs and workstations
They launched smart phones under the brand name Zenfone, which works on android OS, earlier windows operated phone were also made.
Place In Marketing Mix Of Asus
Asus products move across various countries through its chain of stores and dealers in those places. From the electronic stores to the shopping malls, E-commerce website to physical retail outlets Asus products can be found everywhere and this easily influences the purchase decision to a great extent.
The touch and feel of such products still pleases certain segment of customers who prefer buying it in a store after operating it once on their own. Asus is present in more than 40 countries across the world and has 16000 Employees. It has a strong network of Dealers and distributors. Reddington is its distribution partner in several countries.
Price In Marketing Mix Of Asus
The price difference that an electronic product has isn't a very significant factor for influencing buying decision as compared to the brand image and the style of the product. Asus mainly uses Penetration pricing as technology is a price sensitive game and being a manufacturer, it has the cost advantage. Asus entered a bit late in the smartphones and tablets segment but is fast covering the market and it has to use Penetration pricing to survive in the market.
Asus mid range android phones like Zenfone C are available for around Rs 7000 and some high-end phones are worth Rs 15000 like Zenfone 2 & 6 and the other brands also have similar prices for equivalent models in 5% variation maximum in their prices.
And in laptops segment the range starts from Rs 17500 for basic features and economical range ones and for premium laptops with excellent storage and processors it goes above Rs 1 lac.
Promotion In Marketing Mix Of Asus
Asus is still trying to establish a foothold in mobile phone segment. In order to win hearts, company has rolled in bollywood actress Sonakshi Sinha as the brand ambassador, which explains their marketing strategy to be the most loved brand.
In certain surveys for promotion and knowing customer feedback Asus laptops and desktops were voted as more reliable than Apple and HP. Marketing campaigns of Asus are driven with a mindset of target age group, like the laptops are marketed keeping in mind the student group, the working professionals and also the home usage.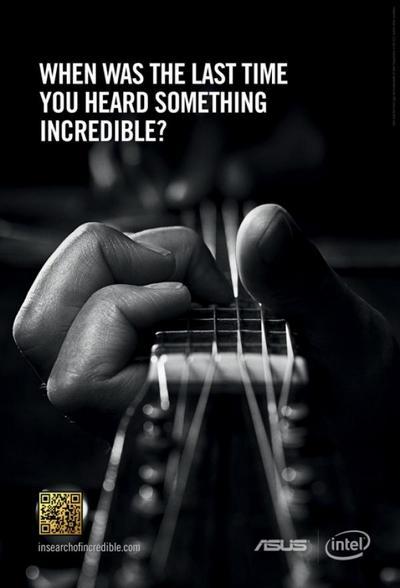 For brands like Asus, it gets imperative to go with the flow of purchasing behavior of customers. Therefore, the marketing campaigns with focus on proper visibility on E-commerce websites and offering discounts to gain market share are the basic things to boost up the sales. And quality isn't to be compromised at any cost as bad word of mouth is a nightmare for a company in electronics business.
Liked this post? Check out the complete series on Marketing Mix