Lululemon is a designer, distributor and retailer of technical athletic apparel, footwear and accessories. The company provides a complete range of performance apparel, footwear, and accessories distributed under the lululemon brand. During 2022, it operated 655 stores in 18 countries across the world. It was established by Chip Wilson in 1998 as a retailer of yoga pants and other yoga wear. Further, the company expanded to sell athletic wear, lifestyle apparel, accessories, and personal care products. Lululemon is headquartered in Vancouver, British Columbia, Canada.
The company's apparel range includes items such as pants, shorts, tops, and jackets specifically designed for a healthy lifestyle including athletic activities such as yoga, running, training, and most other activities.
Here are some Lululemon statistics
Founded on – 1998
Headquarters – Vancouver, British Columbia
Country – Canada
Industry – Retail
CEO – Calvin McDonald
Revenue in 2022 – $ 8,110.5 million in 2022
Profits – $854.8 million in 2022
Number of employees – 34,000 employees in 2022
Here's the SWOT analysis of Lululemon, focusing on the internal and external factors that impacts the world's leading sportswear company. It can help the brand focus on building upon its strengths and opportunities while work on its weaknesses and threats to improve and enhance its market share and position.
Lululemon Strengths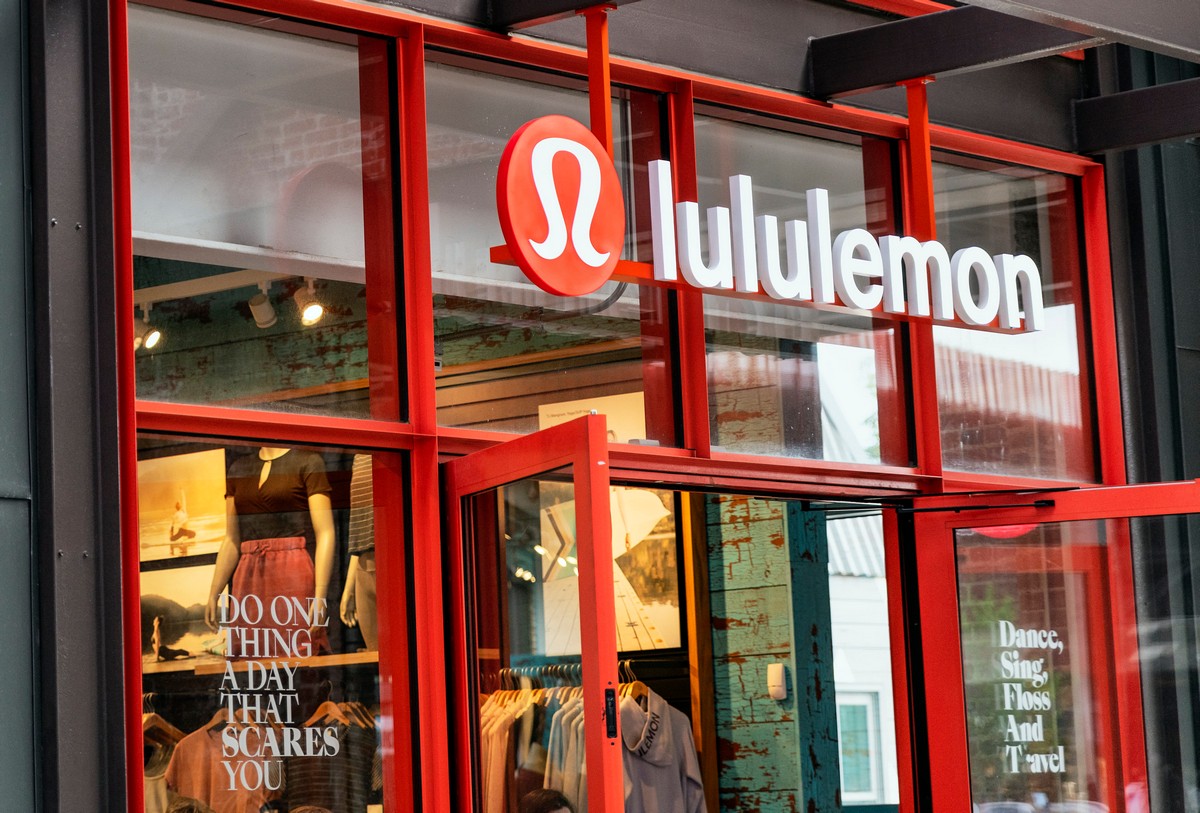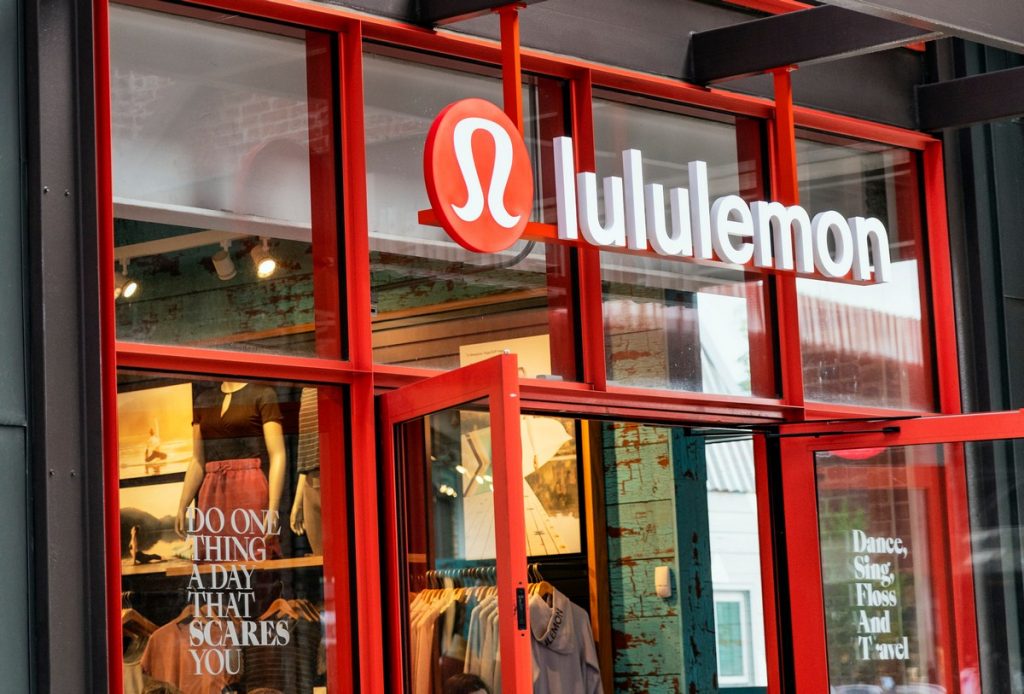 1. Increase in Top-line Growth
Lululemon reported an increase in revenue in the fiscal year 2022. The company reported revenue of $8,110.5 million for the FY2022 compared to $6,256.6 million for the FY2021, registering an increase of 30% YoY. This increase is principally due to increased direct to consumer net revenue, as well as due to company-operated store net revenue. The increase in comparable store sales was due to growth in store traffic.
2. Omni-Channel Model
The company's Omni-channel operating model enables it to efficiently and effectively serve its guests in the ways most convenient to them, either in store or online.
Lululemon continues to advance and integrate its physical and digital channels in order to enrich its interactions with its guests, and thus provide an enhanced omni-channel experience. This model strategy allows the company to reach a wide range of customers and provide a seamless shopping experience.
3. Strong Brand Value
Lululemon is widely recognized for its high-quality, innovative, and super stylish products. Thus, the company has established itself as a premium brand in the athletic apparel market. According to Statista, the Lululemon brand was valued at $20.4 billion.
The company holds fourth position as the most valuable apparel brand, behind Nike, Zara and Adidas. The company enjoys a strong brand image that is widely recognized and trusted by customers. This gives the company a competitive edge over other players in the market.
4. Diverse Product Range
Lululemon is one of the leading designer, distributor and retailer of technical athletic apparel, footwear and accessories. Its apparel range for women's includes yoga pants, shorts, sports bras, leggings, tops, swimwear and jackets.
The company also designs a complete range of products for men's such as pants, shorts, jackets, shirts, and swimwear. Lululemon is also engaged in providing accessories needed by athletes such as bags, headbands, yoga mats, water bottles, and other fitness-related gear.
The company expects to continue to broaden its merchandise offerings through expansion across these product areas. Such diversification enables the company to tap into new markets and broaden its customer base.
5. Strong Product Development
Lululemon is known for its focus on product development and innovation. Its focus on research and development has led to the development of unique and proprietary fabrics, such as Luon and Nulu. The company works closely with its customers and athletes to understand their needs and preferences.
Thus, it further uses customer's feedback to develop new products to meet their needs. This focus on innovation has helped the company to continuously improve its products and stay ahead of trends in the athletic apparel market.
Lululemon Weaknesses
1. High Product Pricing
Lululemon's products are priced higher than those of its competitors. Its products caters to high end market segments. The high prices of products attract middle- and high-income customers only and prevents customers from low-income brackets from easily purchasing its products. The high-end segment represents only a minority of the global market, which is regarded as a key weakness of the company.
2. Over-dependence on North American Market
Majority of Lululemon's revenues come from North American region. During the fiscal year 2022, the North American region accounted for 84% of its total revenues. Such dependence on a single market makes it vulnerable to any economic changes and fluctuations in the market, and in turn impacting the company's financial performance.
3. Reliance on Vendors
The company currently works with around 45 vendors to produce its products and over 60 suppliers to provide the fabric for its products. In terms of costs, around 56% of its products are produced by its top five vendors, and 56% of its fabric were manufactured by its top five fabric suppliers during 2022.
Any delays or increased costs in the supply of fabric or manufacture of its products could have an adverse effect on its ability to meet guest demand, which can result in lower net revenue and profit.
Lululemon Opportunities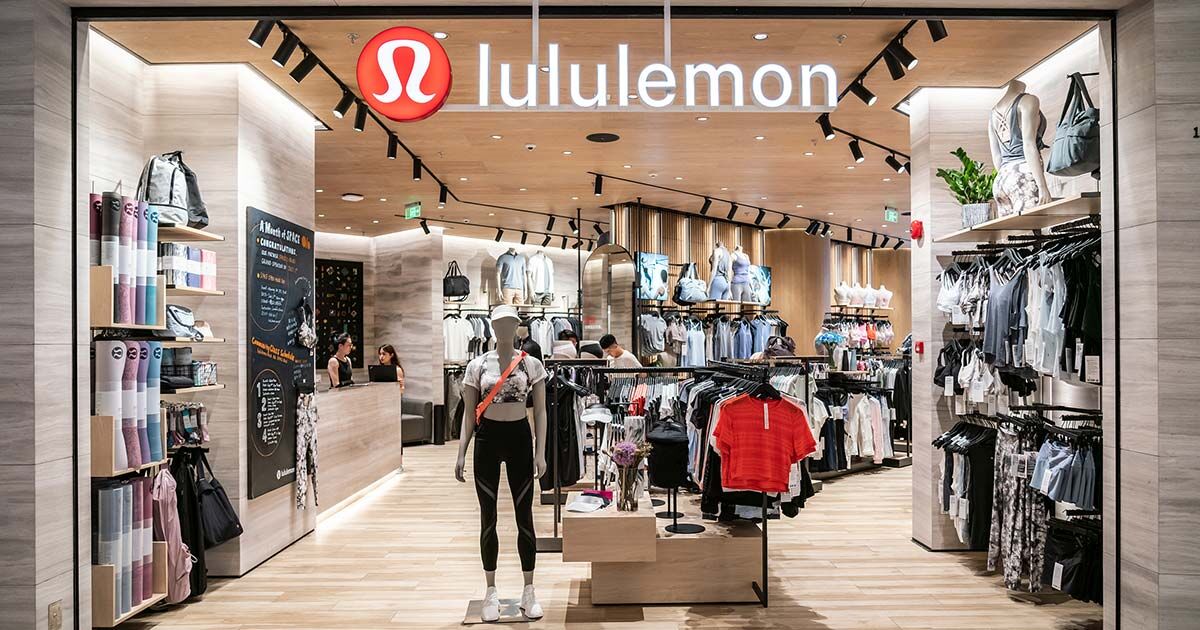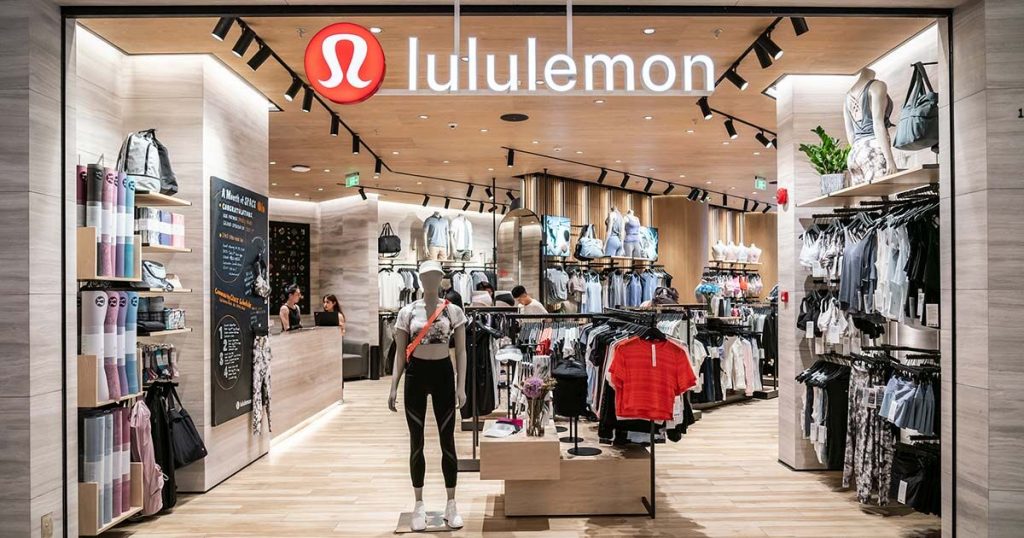 1. Expansion of retail stores
Lululemon could explore new retail channels to serve clients in new locations or increase the accessibility of its products. The company delivered good progress in enriching its customer's shopping experience by increasing the rollout of its new store concept.
In 2022, 81 net new company-operates stores were opened, including 49 stores outside of North America. Lululemon's real estate strategy in the coming years include opening of new company-operated stores, as well as overall square footage growth through store expansions and relocations.
2. Growth in Online Channels
Lululemon has made significant investments in digital technology and could continue to expand its digital capabilities, such as by improving its e-commerce platform, investing in artificial intelligence, and using data analytics to gain insights into customer choices.
The growth of the global online retail market is driven by a number of factors, such as the rise in the number of internet users globally across every region and increasing penetration of internet covering almost every region across the world.
3. Strategic Initiatives
Strategic initiatives such as collaborations and acquisitions can help the company expand its reach and connect with new customers. Recently, Lululemon acquired MIRROR, a leading in-home fitness company that created an interactive workout platform that features live and on-demand classes.
With MIRROR's content and versatile platform, the company can accelerate its vision and build upon an ecosystem that will fuel its Power of Three growth plan, which includes driving the business through omni guest experiences.
Lululemon Threats
1. Highly Competitive Market
The company's performance could be affected by the competitive environment in the technical athletic market and customer preferences in its markets. Some of its competitors have greater financial, technical and other resources than what the company possesses.
Its major competitors include Adidas, Nike, Under Armour, and many others. The demand for its products is affected by the competitive conditions, including the timely development and introduction of new and competitive products and the response of the company to downward pricing to sustain such competition.
Factors such as changing customer order patterns, changing incentive programs; or competitors' new products could affect the company's ability to compete.
2. Impact of the Pandemic
The coronavirus (COVID-19) is not only a global public health emergency but also a cause of a number of regional and global economic disruption. The COVID-19 pandemic has had an adverse impact on its business and operations.
The pandemic could adversely impact its supply chain if the factories that manufacture its products, the distribution centres where its inventory is managed, or the operations of its logistics and other service providers are disrupted, temporarily closed, or experience worker shortages.
3. Changing Regulatory Environment:
Lululemon's products, research and development efforts and manufacturing processes are subject to various local, state, federal, foreign and transnational laws and regulations.
The company has to comply with different regulations governing product standards, packaging and labelling requirements, import restrictions, tax requirements and tariff regulations. Non-compliance with applicable laws and regulations or failure to maintain, renew or obtain necessary permits and licenses could affect the results of its operations and financial performance.
4. Changing Consumer Preference
A shift in consumer preferences toward healthier or more sustainable products could impact the demand for some of its products. Also, if there are changes in consumer trends, such as a shift towards online or mobile ordering, it could impact the way Lululemon does business and require the company to adapt its operations in order to remain competitive.
In summary,
Lululemon is a multinational athletic apparel retailer. The company's main strengths include strong brand image, coupled with diverse product offerings and its omni-channel model, which enables the company to reach to wide range of customers. Its real estate strategy in the coming years include opening of new company-operated stores, as well as overall square footage growth through store expansions and relocations.
However, Lululemon is exposed to threats such as changing consumer preference, highly competitive market, and changing regulatory environment, which together could affect its results of operations and financial performance.
Liked this post? Check out the complete series on SWOT