Lululemon Athletica is a popular brand of sports and athletic apparel based out of Canada. The company which was established in the year 1998 in Vancouver Canada with a vision to sell sportswear across categories in Canada currently has operations across the world.
The company designs their own merchandise and they distribute it through retail outlets. The company operates through direct to consumer outlets as well as company stores and currently has around406 stores across countries such as the United States, Canada, Australia, the United Kingdom, New Zealand, China, Hong Kong, Singapore, South Korea, Germany, Puerto Rico and Switzerland. The company manufactures shirts, pants, jackets, shoes, and shorts for athletics, yoga, and other sports activities.
They also make related accessories such as water bottles, hosiery, mats, and bags for sports. Though their merchandise are available for men, women, and children most of their popular products are female oriented. The company reported a profit of USD 57.3 million in the quarter ending March 2018.
Strengths in the SWOT analysis of Lululemon Athletica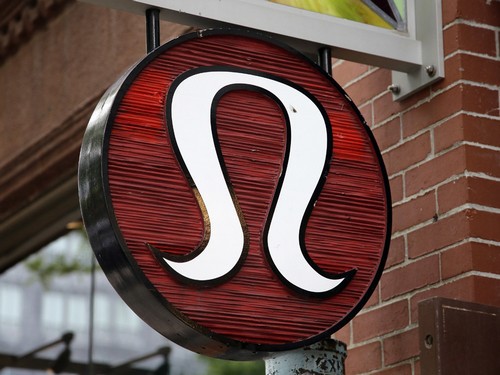 Strengths are defined as what each business does best in its gamut of operations which can give it an upper hand over its competitors. The following are the strengths of Lululemon Athletica :
Product Quality: The products from Lululemon Athletica are of the top quality and ideal for yoga and other athletic activity be in terms of texture, stretch if material type, and quality. The products have been specially engineered with the needs of the target segment in mind.
Niche Market strategy: Lululemon Athletica has been primarily catering to sportswear and they specialize in various merchandise for running, training, and yoga. As more and more people are being more conscious about fitness there is a huge market here and this is helping the company gain a strong foothold in this niche market.
Increase in the importance of yoga: Yoga is a well-marketed concept and across the world, lots of people practice yoga on a regular basis. Lululemon Athletica has a lot of products which cater to specific needs of yoga practitioners such as yoga mats, loose and comfortable pants and free movement shirts or tops.
Functional yet trendy: The designs of Lululemon Athletica are made of special fabrics that can absorb sweat and are light to wear which suits most exercise needs. In addition to this the clothes are also stylish and trendy and in accordance with the gender. For example, women tops have frills or stylish sleeves and are available in a lot of colors while men range have subtle tailoring changes which make sure that their requirements are fulfilled.
Target the influencer: Quite unlike their competitors like Nike or Adidas who spend millions in advertising, Lululemon Athletica chooses to target influencers like fitness trainers or yoga gurus, give them freebies, and use them to influence their target segment to purchase their apparel.
High engagement: Lululemon Athletica is a brand with high levels of customer engagement. Staff would always refer to a customer by their name and they are extremely patient with each of them letting them try on as many options as they want as many times as they would wish. The store also makes sure that the customer needs are identified precisely and the right solutions offered.
Weaknesses in the  SWOT analysis of Lululemon Athletica
Weaknesses are used to refer to areas where the business or the brand needs improvement.   Some of the key weaknesses of Lululemon Athletica  are:
Inability to penetrate successfully in foreign markets: Lululemon America currently has operations in United States, Canada, Australia, the United Kingdom, New Zealand, China, Hong Kong, Singapore, South Korea, Germany, Puerto Rico and Switzerland. They have been expanding cautiously and have not been aggressive in comparison to their competitors which may affect their growth prospects in the long run.
Lower margins: ThoughLululemonAthletica has a solid customer base their products cater to a premium market and thus the brand has to rely on value and not volume for sales. The result is that the company suffers from poor margins across all their products.
Operational Issues: Lululemon Athletica has been facing a slump in sales in the last few quarters and this has been attributed to a number of operational issues. They include the lesser number of color choices in their spring collection, problems in the visual merchandising in their website and problems in scaling up operations.
Opportunities in the SWOT analysis of Lululemon Athletica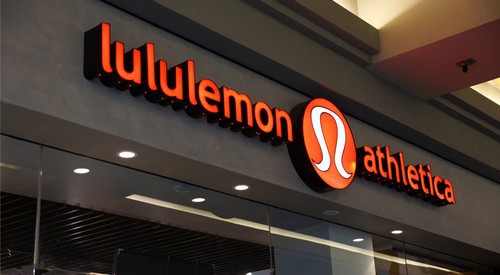 Opportunities refer to those avenues in the environment that surrounds the business on which it can capitalize to increase its returns. Some of the opportunities include:
Emerging niches: Lululemon Athletica has a number of products for emerging niches like yoga and pilates. The exercise regimes like Zumba,. Aerobics, Pilates, and yoga are growing and the demand for merchandise related to this is likely to grow. This is going to be the biggest market for Lululemon Athletica.
Threats in the SWOT analysis of Lululemon Athletica
Threats are those factors in the environment which can be detrimental to the growth of the business. Some of the threats include:
Competition The main competitors of Lululemon Athletica are Nike, Adidas, and Decathlon.