Taco Bell, the American fast food chain which serves Mexican food is the latest international fast food chain to enter India. It's been operating an outlet in Bangalore since more than a year now. It plans to expand into other major cities and finally into the tier2 towns and cities, with an aim of setting up 100 outlets in the country by 2015. "Think Outside the bun" the tagline of Taco Bell takes head on other chains selling burgers.
The affordable pricing of its food items makes it easily accessible to the mass market in India and pits it directly against the Market Leader, McDonalds. It will be very interesting to see what strategy TACO BELL follows in India and whether it is able to replicate its success outside USA.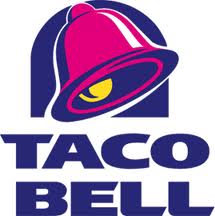 Strengths in the SWOT analysis of taco bell
Taco Bell is an established brand in USA with more than 5600 outlets. It has the resources and the expertise at its disposal to create a strong brand image for itself in the Indian market despite all the challenges that this market poses. Additionally, Taco Bell is a subsidiary of Yum! Restaurants, which also owns Pizza Hut and KFC. These two have more than 200 outlets between them in India. The experience of KFC and Pizza Hut will definitely hold Taco Bell in good stead and prevent it from making the same mistakes these two made. The success of any fast food chain depends on how it manages its supply chain and from where it sources it raw materials. Due to the experience of the Indian market with its other two brands, YUM! definitely has an edge in this regard. Taco Bell contributes around 66% of Yum Brands' profits globally and surely will get all the support from the parent company.
The attractive pricing (Rs 18- 79) will make sure that a large number of consumers try out Taco Bell.
Weaknesses in the SWOT analysis of taco bell
There is not much awareness about Mexican food in India. Tacos , burritos, quesadillas and the other offerings are virtually unheard of. Well there's a huge board inside the Bangalore outlet which has descriptions about the food items( and thankfully their pronunciations too).However, they will certainly have to do more if they want to create interest about their products and penetrate into the Indian market.
It does not have a exceptional variety of Desserts. Presence of irresistible desserts definitely attracts the children, who nowadays have an important say and a big spending power. I don't think the little ones will pester their parents to take them to Taco Bell like we used to do for McDonalds. I personally believe that an awesome dessert can really turn the tables for a fast food chain. Though I don't have the figures to back it, I am pretty sure the introduction of CHOCO LAVA increased the sales of pizza too for Dominos.
Also, like a Taco Bell fan wrote in an article, Taco Bell is not exactly known for its "aesthetics". He describes how he was always rebuffed by his grandparents for being crazy about a TACO, which looked so bad. I know genuine fans won't care about how their TACO looks. However, it becomes really difficult to make genuine fans with people being preoccupied mouthwatering cheese burst pizzas and chicken buckets. Also, in the US most of Taco Bell's items contain beef. Beef is not popular in India and they haven't introduced it here. They have introduced vegetarian items with paneer, potato and beans as fillings but they will definitely have to be more innovative because vegetarians comprise a huge market in India, unlike the US and can't be ignored.
For most Indian families, eating out means eating grand. However, Taco Bell's products are far from that. In their own words, a tortilla resembles a chappati and as a friend pointed out, a taco looks like a rolled masala papad. So it's highly impossible that TACO BELL will become that extravagant weekend family eating out place.
Opportunities in the SWOT analysis of taco bell
With the boom in IT and other industries, the disposable income of Indians has exponentially increased. People have started eating out more often and India's $13 billion fast-food market is already growing 25-30 percent a year. With such a huge and growing market, the timing of Taco Bell's entry is perfect.
Taco Bell has a huge opportunity to position itself as a healthy eating joint. Apart from the regular offerings, it could offer a healthy low calorie menu. If it has to take on the market leader McDonalds, the "healthy" card seems to be the most realistic option. The only other international joint offering healthy option is Subway. However, Subway is priced at around Rs 100 onwards and doesn't really target the mass market. Taco bell could really fill this gap of being a healthy and affordable offering. More and more Indians are becoming health conscious and ingredients like lettuce and beans that TB uses in its products will be an attractive proposition for this health conscious young crowd.
Taco Bell has a unique concept of unlimited refills of the entire Pepsi soft drinks range for Rs 35 called Freefills. Small things like these will help the chain to get the attention of the Indian consumers.
Threats in the SWOT analysis of taco bell
Chains like McDonalds are very well entrenched in the Indian market and have a good share of the consumer's mind as well as the wallet. While launching their first store in Bangalore back in march 2010, Taco Bell had a strategy to penetrate the market with its low cost products ( with a range of 18 -79 rs ), a strategy somewhat similar to McDonalds. However apart from low cost offerings, McDonalds had made other marketing masterstrokes like targeting kids with happy meals and toys. It understood the Indian market well and time and again came up with innovations in its menu. Even after becoming a market leader, it continues to introduce new offerings to stay relevant to the consumers like the recent introduction of McFlurry.
Its been more than a year and a half since TACO BELL opened their first outlet in Bangalore. They have opened another one in Bangalore since then. I couldn't find information on their website about their  outlets in any other part of the country. From what I heard, they will soon or rather should have by now opened one in Mumbai. Maybe I am too inexperienced too comment but i guess they have been very slow with their expansion plans.
International coffee chains like Starbucks, in association with Tata Coffee and Dunkin Donuts, in association with Jubilant foods (owner of dominos pizza) will set up shop in India soon. Though these chains won't be a direct threat to Taco Bell, with the presence of other international brands in the scene, they will have to allocate more resources to gain the consumer's attention.
Personally, I feel that with the attractive pricing, Taco Bell will definitely make the Indian consumers sit up and take notice. However, with the kind of products TB is currently offering it will be very difficult for it to even come close to McDonalds, which has been able to find takers across all segments from children to teenagers to families alike. Taco Bell should try to carve a niche for itself as a healthy affordable outlet.
The creative duties have been moved to Ogilvy. Looking forward to some excellent work from them as Taco Bell expands its footprint over the country. We will have to wait and watch whether the Indian consumers will "think out of the bun" .
This is a guest Author by Sameer Jhamtani. Sameer is Pursuing engineering from BITS Pilani Goa Campus. An ardent marketing enthusiast, he was the publicity head of his college festivals. Deeply passionate about Indian Brands, he someday dreams of creating a consumer facing brand that takes the world by storm.