TAG Heuer is a Swiss manufacturing company that designs, manufactures and markets watches and fashion accessories, as well as eyewear and mobile phones manufactured under license by other companies and carrying the Tag Heuer brand name. Here is the SWOT Analysis of Tag Heuer.
Strengths in the SWOT analysis of Tag Heuer :
1) High-Profit Margins – The pricing of the product is such that garners huge profit margins. The brand has been maintained in the segment of luxury watches which is internationally acclaimed.
2) Established International Brand – Tag Heuer does not need any introduction, it is a well-known international brand. The awareness of the brand is very high targeting the higher-middle class population.
3) High Brand Recall – The brand has been successful in becoming official timekeeper of international sporting events like Olympics, Formula One which has helped in the brand recall to a great extent.
4) Association of famous celebrities – Famous celebrities like Shah Rukh Khan, Ronaldo, Cameron Diaz and much more have been associated with promoting the brand developing the image of the brand in all corners of the world.
5) Member of FHS – Tag Heuer is one of the members of the Swiss Watch Making industry club called FHS which in itself a huge honor further intensifying the brand value.
6) Wonderful Customer Service – The brand has been successful in making itself counted for one of the best customer services in the watchmaking industry. Since the target customers are of high net worth, it becomes all the more important to maintain good customer service and they have been doing it wonderfully.
7) Unique Product Portfolio – Unique products help distinguish Tag Heuer from competitors. Tag Heuer can charge higher prices for their products because consumers can't get those products elsewhere.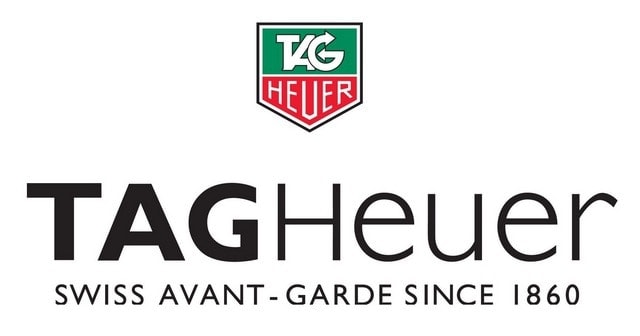 Weaknesses in the SWOT analysis of Tag Heuer :
1) Limited Target Customers – The brand functions only in the luxury watches segment which after a certain point of time can look like a weakness since this results in a very low customer base after all.
2) Low Online Presence – Today's digital world demands everything online. Tag Heuer is one such brand which has not yet come up with their digital presence plans. This is an important aspect to increase the reach of their products.
3) Lack of differentiation due to heavy brand clutter – There is a huge number of brands working in this segment which is why a brand like Tag Heuer won't have much of differentiating factors to strive upon.
4) Limited market share growth due to competition from luxury brands – The presence of umpteen number of luxury watches brand in the market makes it difficult for a company like Tag Heuer to continuously increase the market share.
Opportunities for the SWOT analysis of Tag Heuer :
1) Economic growth needs to be tapped – The world is growing very rapidly in terms of economic growth as well as social. People like to move up the social ladder which is where luxury brands like Tag Heuer can have a lot to offer.
2) Continuous innovation in technology – There is continuous innovation in technology in every field and watches is one such category where a lot of innovation can be done. They have to be on the toes to be ready for any such technological change which can give a huge opportunity to succeed.
3) High growth of luxury watches market in emerging economies – This is the very important thing to note as emerging economies like China, India, Philippines and much more are moving very fast in luxurious products. Tag Heuer needs to be focused enough to tap these markets and make sure they don't miss the bus to these economies.
4) Fragmented Market – The luxury watches market is still fragmented and no one company is driving all the changes. This is an opportunity for Tag Heuer if they can come with something or in some specific geographical regions that it can become a monopoly for them.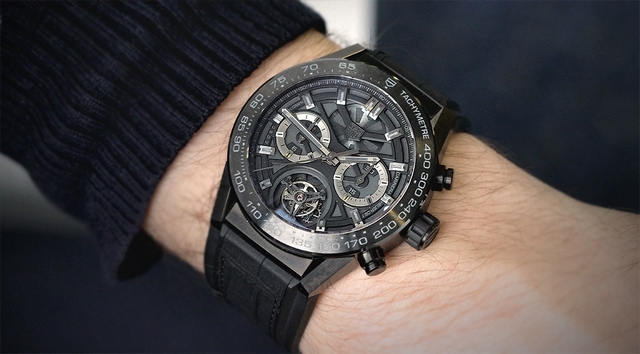 Threats in the SWOT analysis of Tag Heuer :
1) Growing Fierce Competition – a huge number of like-branded companies are already there in the arena with the ever-increasing number of brands coming in. This fragmentation is the big threat to the brand and they need to take care of this sooner than later.
2) Regular monitoring of taxes on luxury products – Products like luxury watches undergo a regular tax change policies. These things are always a threat for brands like Tag Heuer as we never know what is coming next.
3) Decreasing Profitability – Luxury watches play on high margins, however, ever increasing competition is now challenging the monopolistic pricing of these products which is directly impacting the profitability.
4) The world is going digital: Substitute Products – Substitute products like smartphones, bands are already there and we never know what the next development is happening in the industry like this. This is an important point to note, we can never forget what happened with Kodak.
5) Cheap and False Imitation – Watch industry have always been facing this imitation problem. In almost every major country there are people who are imitating and creating false, cheap products having brand labels like Tag Heuer. This is a huge problem to be tackled.
Liked this post? Check out these detailed articles on
Topic of SWOT of Brands
Alternatively, check out the Marketing91 Academy, which provides you access to 10+ marketing courses and 100s of Case studies.