Oyo Rooms is a network of budget hotels based out of India. Launched by Ritesh Agarwal the concept was fairly new and thus was accepted well by urban India. What started off as a one room one city thing in Gurgaon today has around 70,000 rooms across 8500 properties in 230 towns? The concept of Oyo rooms was that of an aggregator which was essentially a listing of budget hotels and homestays which users who wished to arrange accommodation could select and book.
The website was known as Oravel. Later this was upgraded to a set of rooms which provided budget accommodation to people. Today Oyo has services in India, Malaysia, and Nepal and is slowly emerging to be a solicited option for the budget stay by both families and single travelers. They also have tie-ups with corporates and business houses for extended stay options.
About Oyo Rooms
Type: The hotel chain
Industry: Hospitality
Founded: 2012
Founder: Ritesh Agarwal
Headquarters: Gurugram, Haryana, India
Area served: Worldwide
Key people: Ritesh Agarwal (Chairman) and Manish Khaitan (CEO)
Number of employees: 40,000
Strengths in the SWOT analysis of Oyo Rooms :
Strengths are defined as what each business does best in its gamut of operations which can give it an upper hand over its competitors. The following are the strengths of Oyo Rooms:
Standardisation: The Oyo rooms are mostly owned by various providers but have just been standardized under the Oyo franchise and thus people are guaranteed of standardized service in all Oyo rooms wherever they may be located.
Ever growing network: What started off as a one room one hotel thing in Gurgaon now has around 8500 properties to its credit and an additional inventory of 4000 motels and homestays? This is a clear strength.
Spirit of Innovation: The root idea or need from which Oyo rooms were conceptualized is a highly innovative one of a one-stop shop for a budget stay in India. The company continues to maintain its strong spirit of innovation as is evident from the policy to standardize rooms amongst many others.
Subsidising Hotel Stays: Oyo subsidizes rooms to make them affordable for customers and similar to Ola and Uber have emerged successfully in their line of business.
Young and highly spirited leader: The founder of Oyo Ritesh Agarwal is a youngster who has won a lot of accolades and besides entrepreneurship caters to a wide range of interests. This is reflective of every strategy that Oyo adopts since there is a freshness to the approach taken which is one strong reason for its instant success.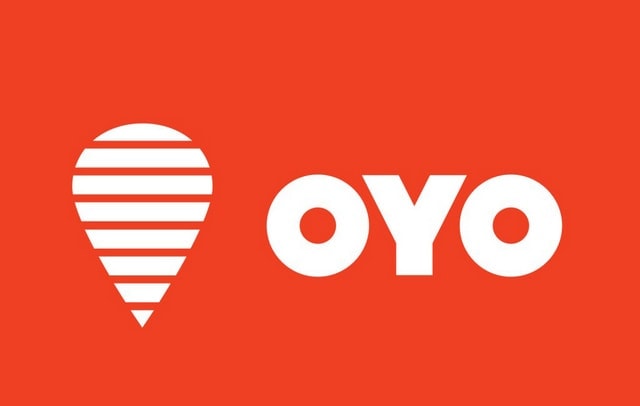 Weaknesses in the SWOT analysis of Oyo Rooms :
Weaknesses are used to refer to areas where the business or the brand needs improvement. Some of the key weaknesses of Oyo rooms are:
A strategy of co-branding: Oyo does not own any of the rooms that it lets out. But it is more like a hotel aggregation platform where the buyer and seller are allowed to transact with each other through a common window provided by Oyo. Thus they just cobrand with various budget hotels but do not own the rooms.
Poor service quality: Though Oyo has tried to standardize amenities for each room based on the prices they charge, they have not been able to do the same with services. This has made the service quality and reliability highly questionable.
Tight margins: Hotels that are on a tie-up with Oyo can also loop in other agents for which Oyo cannot do anything much to circumvent. In this context, the model thrives solely on how well the margins they provide for their hotels are which can be risky in the long run.
Opportunities in the SWOT analysis of Oyo Rooms : 
Opportunities refer to those avenues in the environment that surrounds the business on which it can capitalize to increase its returns. Some of the opportunities include:
Growing demand for aggregators: As the world reels from the aftermath fo repeated recessionary trends, pay cuts, and job losses, most higher end hotels are struggling to balance supply and demand. This increases the scope for aggregators like Oyo since most hotels would prefer to take external support for sourcing new business.
Focus on budget accommodation: Earlier the trend was more biased towards luxury and boutique hotels but not anymore. People are trying to minimise spending and focus on saving and thus budget hotels that can provide decent boarding and lodging facilities are on a high demand today.
A surge in the number of business travelers in emerging economies: The number of people who travel on business from both genders has grown profusely in emerging economies. This has resulted in a demand for budget stays.
Threats in the SWOT analysis of Oyo Rooms : 
Threats are those factors in the environment which can be detrimental to the growth of the business. Some of the threats include:
Competition: With lowered barriers to entry, every new entrepreneur is looking at aggregating services. There are a lot of online portals like ibibo, trivago, makemytrip etc which offer a varied gamut of services similar to Oyo.
Growing concerns about safety: Today there is negative imagery of unsafe stays and the number of cases of harassment is on an increase. Though Oyo does not guarantee safety at any point in time for its hotels they have a moral commitment to ensure that no such untoward incidents happen.
Liked this post? Check out the complete series on SWOT