Marico is a company that operates in the domain of consumer goods headquartered in Mumbai, India. At the moment, the company is offering its products in Bangladesh, Egypt, South Africa, Middle East, Vietnam, and Malaysia. Marico has had the strong presence in various categories of FMCG including a number promising products i.e. Hair & Care, Livon, Black Chic, X-Men, HairCode, Saffola, Nihar, Parachute, Hercules, Isoplus, Thuan Phat, and Code 10 in addition to many more to help health, fabric, and grooming etc.
The company registered an annual turnover of INR 59 billion in the financial year 2016-2017. Known for their strong Indian values and undying commitment to quality and excellence Marico is also stated as an example of setting benchmarks in personnel management practices.
About Marico
Type: Consumer goods company
Industry: Fast-moving consumer goods (FMCG)
Founded: 2 April 1990, Mumbai
Founders: Harsh Mariwala
Headquarters: Mumbai, India
Area served: Over 25 countries in Asia and Africa
Current CEO: Saugata Gupta
Number of employees: 1,631
Major products: Hair care (Parachute, Parachute Advansed, Hair & Care, Livon, Set Wet), Skin care (Nihar Naturals, Saffola ImmuniVeda)
Strengths in the SWOT Analysis of Marico
Strengths are those exclusive capacities of a company/organization which give an edge to the company in an attempt to grab more market, attract more customers and maximize the profit.
Strategy: The story of the evolution of Marico is one where strategy has helped a brand to evolve through a host of successful products which moved from mass markets to niche markets. Through the right set of strategies, Marico transformed the company from an Indian company to a global brand by focusing on value-adding products.
Parachute: Marico owes a lot of its success to the brand of coconut oil Parachute which made it a household name and increased the trust and goodwill of customers and stakeholders. The company used the oil and started developing a number of variants for it such as hair oils, oil-based hair gels and serums etc thus using this popular brand to gain inroads into various segments.
Targeting: Most of Marico's brands look at niche segments in crowded markets spaces. For example, Saffolla looks at heart health in the crowded edible oils market, Mediker at the removal of lice in a shampoo market or Livon at providing smooth hair. All these, as well as other top-selling products of the company, look at targeting niche needs successfully.
Focus on unwanted categories: Marico always tries to look at categories which multinational companies may not find interesting like anti-lice shampoo, fabric conditioner or ethnic hair care categories. What multinationals perceived as fringe categories are targeted by the company as primary categories thereby helping them to circumvent unnecessary pressures of competition to great extent.
Diversification: Most of Marcos product lines have been diversifying at a very fast rate. In the hair care category, the company has moved into categories like hair oil, hair creams, anti-dandruff creams, shampoos, hair gels, and serums. The brand Saffola which started off as an edible oil today has salt, wheat flour additive, and even oats. This appetite for diversification is resulting in the steep growth of the brands.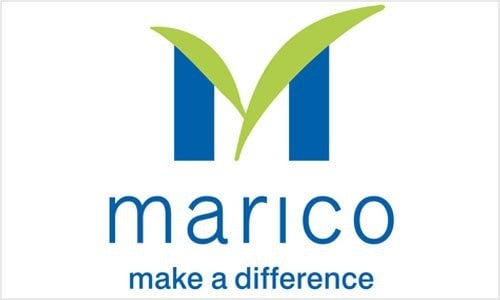 Weaknesses in the SWOT analysis of Marico
Weaknesses are used to refer to areas where the business or the brand needs improvement. Some of the key weaknesses of Marico are :
Failed Products: Marico has had a number of product failures like the Parachute Hot Oil or the Saffola Snacks. These mistakes have proven to be costly for the company and have also made it secure losses.
Inability to build a premium image: Marico has been trying to gain a place in the premium segments of the market through a number of new product releases and acquisitions. However, the company has not been able to create a successful impact in the premium segments as customers largely perceive the brands from Marico as value brands. These investments are proving to be costly for the company in the long run.
Too many products launch: Marico has always made it a point to launch more than one new product every year and the history continues. However currently Marico has too many products in its portfolio and presence in too many sectors that it is finding it increasingly difficult to focus and channelize resources into all of them.
Opportunities in the SWOT analysis of Marico
The potential areas a company could target to achieve better results, increase its sales and ultimately profit are known as opportunities.
Growth in new markets: Instead of looking at established markets, most of Marico's expansion attempts have been into emerging markets like Egypt, Vietnam, Bangladesh etc. These are markets where there is a likelihood of steep growth in all categories of fast moving consumer goods.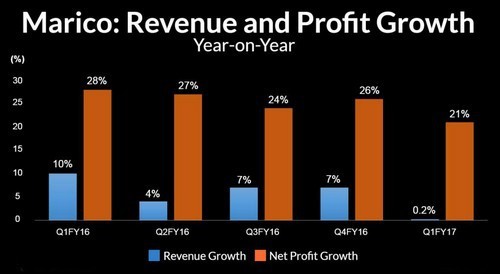 Threats in the SWOT analysis of Marico
Threats are those factors in the environment which can be detrimental to the growth of the business. Some of the threats include:
Chemical based content: Customers across the world are apprehensive of dangers of the use of chemical additives in consumables and this has created a shift of preference for organic products. This will be a challenge in the future for companies in the FMCG sector.
Competition: Marico faces a lot of competition from companies like HUL, P& G, Nestle, and ITC.
Liked this post? Check out the complete series on SWOT