Pepsodent is a popular oral care products company, having a presence in over 50 countries as Pepsodent as well as Mentadent, PS, Signal and Zhonghua in some parts of the world.  Pepsodent has been endorsed by FDI, the largest dental association in the world which gives it immense credibility. Pepsodent is a subsidiary product of Unilever, except in two countries, USA and Canada where it is owned by Church & Dwight.
Strength in the SWOT Analysis of Pepsodent :
A wide range of oral care products: Pepsodent has a range of offerings in oral care category in the form of kinds of toothpaste, mouthwash and toothbrush etc. It has offerings that provide specific solutions like gum bleeding and sensitive teeth etc.
Global Presence: Pepsodent is present in over 50 countries due to the powerful distribution system of Unilever around the world. Such strong global presence dilutes business risks of being over-dependent on a single market.
Partnership with FDI World Dental Federation: Unilever's partnership with FDI enables it to be supported and endorsed by FDI and by various National Dental Associations around the world and thus becomes a credible product.
Unmatched Distribution Network: Pepsodent, being a product from the armory of Unilever means it has a distribution network which is unmatched to any other brand in almost all the countries it is present in. Such a strong distribution network helps in increasing market penetration.
Strong marketing: Pepsodent has a very strong marketing team which has made sure that they communicate the trust of FDI through its integrated marketing communications (TV Ads, etc.). This helps increasing demand in the market.
Support from Unilever: Pepsodent is well supported by its parent company Unilever which provides it financial stability; marketing and distribution support which has helped in the expansion of the brand worldwide.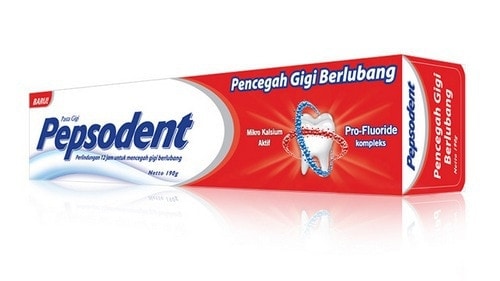 Weaknesses in the SWOT Analysis of Pepsodent :
A presence of Colgate has allowed limited market share: Colgate being the most popular oral care brand in the world, allows limited market share to competitors considering its popularity as a brand.
Lack of herbal products: There is an increase in demand for herbal products not only in India but globally. Pepsodent doesn't have many herbal products and thus it is a weakness.
Opportunities in the SWOT Analysis of Pepsodent :
An innovative approach to marketing, as well as packaging: Pepsodent, should look for the innovative approach to marketing the product in order to create a buzz about the brand. The innovative packaging also attracts the consumer in this category.
Herbal approach: Pepsodent should look forward to bring out herbal products in the market in order to tap the increasing demand being created for herbal products.
Improving Lifestyle: With the improvement in lifestyle especially in emerging nations, awareness about oral care is increasing and hence it creates an opportunity for Pepsodent to tap the potential demand.
Tie-ups with hotels: Pepsodent should tie-up with small and big hotels across the globe in order to increase awareness and demand, and also increase sales.
Threats in the SWOT Analysis of Pepsodent :
Cannibalization: Pepsodent is directly competing with another popular Unilever brand Close up in many countries. This increases cannibalization of product and hence affects sales of both the brands.
Threat of new entrants: In India, Patanjali has created a big dent in the oral care market affecting all the popular brands including Pepsodent. This has disturbed the dynamics of the market and hence there is an increasing threat of new entrants in other markets as well.
Lack of oral care awareness in rural parts: There is a lack of awareness for oral care in rural parts of countries like India and Pakistan etc. This plays as a deterrent for growth in rural parts for brands like Pepsodent.
Liked this post? Check out the complete series on SWOT