Dabur Amla Hair Oil is a brand of hair oil from the Indian Pharmaceutical company Dabur which is enriched with natural ingredients like gooseberries, henna and hibiscus leaves. The hair oil which has a number of benefits has been derived from traditional Ayurvedic remedies for prevention of hair fall and reduction of premature greying.
Dabur was established in the year 1869 by DR S K Burman with the vision of using Ayurvedic recipes for common personal care problems. Dabur Amla Hair Oil was one of the first packaged oils in India and it went on to become one of the most popular brands in that segment and is the market leader even today.
Today Dabur has the presence in a number of foreign countries like Nigeria, Egypt, Nepal, Bangladesh, Sri Lanka and exports to the United Kingdom and the USA. The company registered an annual turnover of 77 billion INR in the year 2017.
Strengths in the SWOT analysis of Dabur Amla
The following are the strengths of Dabur Amla Hair Oil: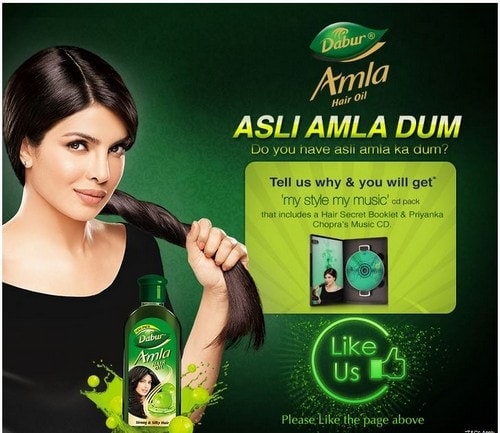 Weaknesses in the SWOT analysis of Dabur Amla
Some of the key weaknesses of Dabur Hair Oil are :
Opportunities in the SWOT analysis of Dabur Amla
Some of the opportunities include :
Threats in the SWOT analysis of Dabur Amla
Some of the threats include:
Liked this post? Check out the complete series on SWOT