Nikon Inc. is a company that manages a set of related businesses which are mostly related to photography or photographic equipment.The company which is headquartered in Tokyo, Japan manufactures and sells imaging products, precision equipment, and instruments.
The company who can be considered as one of the leaders and pioneers in its domain envisages to offer products and services through innovating using technologies that will surpass customer expectations. The company which registered an annual turnover of 857.8 billion JPY in the year 2015 is a market leader in imaging products. The company has played a critical role in setting and modifying trends in the photographic industry.
Some of the categories they have products in include action cameras, digital SLR cameras, advanced cameras with interchangeable lens and consumer and professional photographic accessories.
Strengths in The SWOT analysis of Nikon
Strengths are defined as what each business does best in its gamut of operations which can give it an upper hand over its competitors. The following are the strengths of Nikon:
Core competencies: Nikon's biggest strength lies in the focus they have on their core competency which is expertise in imaging technologies. Some of their contributions include matrix metering and color recognition, optical VR, processing chain bandwidth amongst others.
Focus on low-level problems: Instead of focusing on the macro issues of the customers Nikon has always been looking at grass root issues that customers face in photography and tried to address them. These customers can be either novices or professional photographers.
History: The company has been in operation for almost a century and has been able to successfully overcome the challenges that a dynamic market in imaging has presented. The company has overcome a lot of issues in the course of wars, natural calamities, technology changes and disruptive innovations.
The range of customers: Nikon caters to a wide gamut of customers ranging from amateurs to professional photographers. They also produce lenses, sunglasses, and spectacles. The company also caters to commercial and industrial clients through their semiconductor business and scanners and printers.
Good stakeholder relationships: Though not over the top Nikon has always been focused on maintaining a positive relationship with its stakeholders. It also has a relentless commitment to society and is involved in numerous social activities such as scholarship programs for underprivileged kids and assistance for conflict or calamity-stricken areas.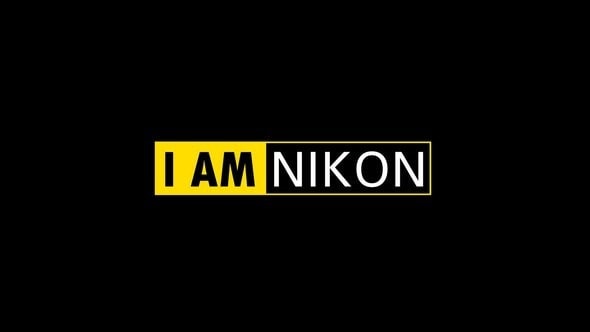 Weaknesses in The SWOT analysis of Nikon
Weaknesses are used to refer to areas where the business or the brand needs improvement. Some of the key weaknesses of Nikon are:
The imbalance between engineering and customer feedback: Nikon has always been a strong engineering company which has the high focus on research. They always look at issues and try to solve them but when it comes to really understanding the customer needs Nikon is a failure.
Low speed of innovation: In the area where Nikon operated for a company to be successful it needs to have high innovation speed as well as iteration speed. Nikon is a marvel at the latter but slows in the former.
Inability to satisfy the mass market: Nikon caters more to the specialist group than the mass market and thus they have been more successful with cameras that professionals want primarily because of their attention to details. Thus they are unable to satisfy a market which can give them volumes but instead need to focus on value.
Restructuring: Nikon recently restructured their businesses which have affected the bottom line in their camera business as well as negatively impacted productivity.
Low Ethics: Nikon has faced severe allegations for violation of competition laws for which they have even been penalized and fined. This has caused a negative image of the company amongst its customers.
Opportunities in The SWOT analysis of Nikon
Opportunities refer to those avenues in the environment that surrounds the business on which it can capitalize to increase its returns. Some of the opportunities include:
High market potential for optical technologies: The optical technology business is expected to grow and new technologies are expected to take over the market especially in optical components. Nikon already has a strong research team working in this domain and they can use this opportunity to their advantage.
Opportunities in medical imaging: Medical imaging is a growing opportunity for businesses in the imaging industry and there will be a surge in demands for equipment in medical imaging for support, diagnosis, research, and training.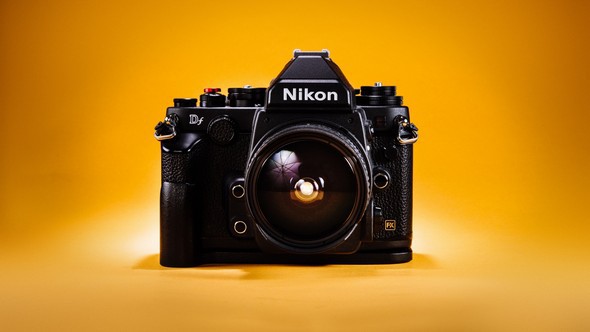 Threats in The SWOT analysis of Nikon
Threats are those factors in the environment which can be detrimental to the growth of the business. Some of the threats include:
Competition: The main competitors of Nikon are Canon, Casio, Kodak, Panasonic, and Olympus.
Changing industry trends: The disruptive technology changes in the digital imaging sector is creating a lot of threats for the businesses engaged in this sector primarily because of the costs to be invested in research. Moreover, the shelf life of products have reduced and there is a strong likelihood that products get obsolete soon.
Liked this post? Check out the complete series on SWOT