McCafe is McDonald's coffee and beverage chain. McDonald's top brass wanted to capitalize on the growing popularity of coffee pubs which was started by the success of Starbucks and they launched the first coffee and beverage chain McCafe in Australia in the year 1993. McCafe proved to be more successful than the fast food chain itself and is the largest coffee chain in Australia and New Zealand.
Today McCafe has a number of outlets in various parts of the world and the chain of coffee restaurants is almost as successful as Mc Donald's itself.McCafe has a gross revenue of USD 4 billion and a growth of 18.3 percent is forecasted for the coffee chain. The brand has around 5000 outlets of this kind across the world and the numbers are expected to grow since Mc Donald's has increased focus on this area of business
Strengths in the SWOT analysis of McCafe :
Strengths are defined as what each business does best in its gamut of operations which can give it an upper hand over its competitors. The following are the strengths of McCafe:
Association with Mc Donalds: Mc Donalds is a well-known brand that is not just popular for its menu options but also for its service. The goodwill that the fast food outlet has will serve as the biggest strength of McCafe.
The Clear anticipation of customer demand: The McCafe chain builds its set of offerings and designs its menu based on what the customer wants. This clear idea of what the customer wants is its core strength.
Affordability: The menu of McCafe comprises of economic eating options and is relatively cheaper than its competitors. This is possible only because of effective cost-cutting mechanisms and mass customisation techniques in which McDonald's is an expert.
Market savvy marketing mix: The marketing mix of Mc Donalds comprises of the right price and right promotion for each item. The distribution channel is also quite elaborate for the McCafe and people can visit it since it is most centrally located in each area.
Price advantage: In comparison to its nearest competitor Starbucks, McCafe prices its beverages at half the price.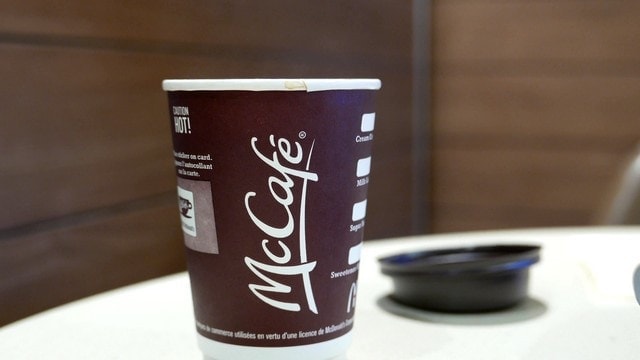 Weaknesses in the SWOT analysis of McCafe :
Weaknesses are used to refer to areas where the business or the brand needs improvement. Some of the key weaknesses of McCafe are:
Strong brand association: McCafe's parent brand Mc Donalds is so popular in all the geographies that it operates that anything remotely associated with is always correlated with the fast-food chain. Thus McCafe does not have an independent existence and is unable to carve a niche for itself.
Excessive obsession with Starbucks: McCafe has always been obsessed with Starbucks right from the days of its formation. Thus most of their decisions are taken with the intention of cutting over Starbucks which has resulted in this being a poor copy of the coffee pub chain.
Pricing against social significance: The primary reason why people visit a coffee pub is that it acts as a status symbol.McCafe has been trying for a price war with Starbucks but has been hugely successful because it has failed to understand the need for status and recognition which is not satisfied because of its low price options.
Opportunities in the SWOT analysis of McCafe :
Opportunities refer to those avenues in the environment that surrounds the business on which it can capitalize to increase its returns. Some of the opportunities include:
The shift in consumer behavior: People across the world are now more open to drinking coffee in posh settings and associate coffee pubs to an up-market lifestyle. This shift in consumer behavior will create an opportunity for coffee chains.
Increase in the number of urban population: The number of people relocating to cities has increased. Coffe pub culture is a very urban concept and as more people migrate to cities the number of target customers have increased.
Increase in per capita income: There is a global increase in per capita income and therefore disposable income. This has resulted in an increase in the dependability of individuals and they may be willing to spend on beverages.
Focus on customisation: McCafe offers the option to customise the coffee and other menu options. In this age of personalized services, this option is one of the key reasons for the success of McCafe.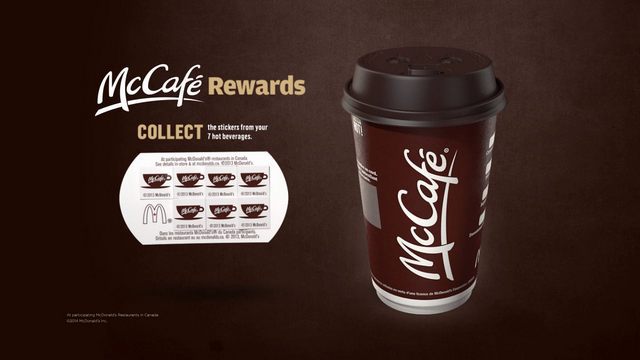 Threats in the SWOT analysis of McCafe :
Threats are those factors in the environment which can be detrimental to the growth of the business. Some of the threats include:
Competition: The Company faces a lot of competition from brands such as Starbucks, Costa Coffee, and Dunkin Donuts.
Economic recession: The global recession has hit the fast food adversely and many people have been careful of not splurging on unnecessary expenses.
The threat of substitution: Eastern cultures are more in favor of tea than coffee and thus there is a strong threat that fast food chains based on tea like Chai Point in India may get an upper hand over the coffee chains.
Liked this post? Check out these detailed articles on
Topic of SWOT of Brands
Alternatively, check out the Marketing91 Academy, which provides you access to 10+ marketing courses and 100s of Case studies.