Havmor was founded way earlier than its branded life. It got the branded lifestyle in the year 1944 in Karachi before the independence. Soon after the partition the founder Satish China was in a whammy on how to shift the business to India but as there were no movable assets Satish came back to India and finally established a business in Ahmedabad.
Strengths in the SWOT analysis of Havmor :
This helps in understanding the core areas of the business where it beats the competition and has the competitive advantage in the market. Strengths are generally the core competency of the business.
Weaknesses in the SWOT analysis of Havmor :
This is the pain area of the organization where it does not have the resources or skills. Business has to work upon these areas so that they are not left behind from the competition. Though there will be some or the other weakness it should not be an area which takes the business pout off the market
Advertising is less – Havmor has become famous mostly by word of mouth and is not using any kind of advertising to spread the word about its brand in the market.
Lack of Professionalism – As the business is still controlled by the founders and hence there is a little lack of professionalism in comparison to the competitors who are managed by professionals
Price parity – The main competitor of Havmor in the market is Amul and the prices of Amul is less which poses a challenge for Havmor. This is because Amul is able to achieve the economies of scale as they supply globally and pan India.
Opportunities in the SWOT analysis of Havmor :
This helps in understanding what other things a business can do with the current skills and resources. It helps the business to know the areas where it can expand and take a lead in order to diversify the business and expand the customer base
Economies of Scale – The business is currently lacking in achieving this and is one of the main reason that Amul is beating it despite the good quality and high demand. It needs to install new units to manufacture more items and outlets to serve the demand
Expansion – Havmor is totally focusing on Gujarat and Indore. It should open its stores Pan India as the brand name is quite famous and recall is also high. It should capitalize on the brand reputation it has built over the years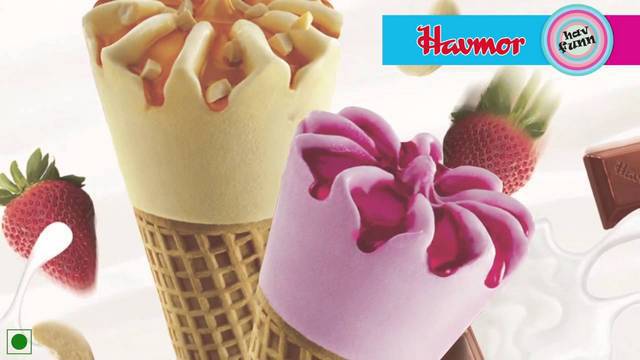 Threats in the SWOT analysis of Havmor :
This analysis helps in understanding what are the areas which can impact the business in future or right away. So business has to prepare itself to handle the threats in the market landscape. Competition or increasing number of players in the market with same value proposition is a threat to business as it directly lowers the customer base and revenue
Competition – As the business operates in the food industry and the industry is highly attractive for new entrants due to the profitability it offers thus the industry faces high competition which further takes away the market share from the local players.
Rising cost of raw material – The prices of raw material is increasing at a rapid pace and hence it poses a challenge for the business to keep their prices fixed which certainly deflects the customer and affects the profitability
Liked this post? Check out the complete series on SWOT