Good Day Biscuits are a popular brand of biscuits owned by Brittania Industries, a company with a legacy of over 100 years. The company in addition to Good Day also owns a wide gamut of popular confectionery brands such as Marie, Nutrichoice, Milk Bikis, and Tiger. Brittania also deals with dairy products like cheese, butter, milk, and yogurt. Good Day is sold all over India through a widespread distribution channel that reaches out to more than 5 million retail outlets.
A household name Good Day Biscuits are popular for the richness of taste and different texture. The biscuit is also popular in the Middle East and UAE and the company own manufacturing facilities there. The company is number 2 in the confectionery segment in the UAE. They also have a presence in North America, Europe, Africa and South East Asia but do not have prominence in these markets. Surveys by reputed agencies indicate that Good Day is one of the most trusted biscuit brands in India.
Strengths in the SWOT analysis of Good Day :
Strengths are defined as what each business does best in its gamut of operations which can give it an upper hand over its competitors. The following are the strengths of Good Day are:
Wide Distribution Channel: Good Day is sold all over India in over 100 cities, 5 million retail outlets and has been used by more than 62 % families in the region. In addition to this, the brand is also sold in more than 60 countries across the world.
Different Taste: Good Day biscuits are available in numerous variants the popular ones being the cashew, butter, and nuts. Modeled on a cookie, the brand is able to differentiate itself from the rich taste of nuts and texture that resembles a cookie and not a biscuit.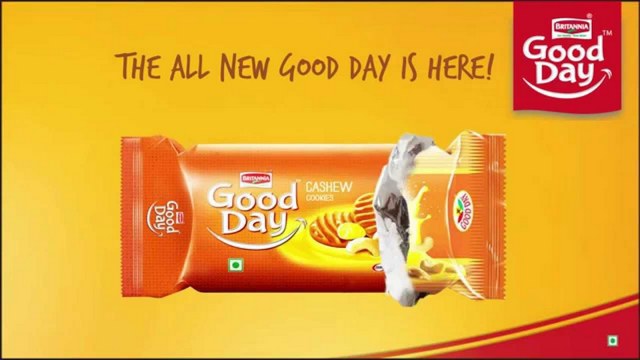 The concept of Smile: Good Day through its name as well as promotions and advertisements as well as design and shape has been able to build a strong association with happiness and smile. The brand recently has also launched a new packaging where the cookie is positioned as a smiley face.
Captive Production: Brittania Industries has recently made a move to start its own production for all its products quite a change from the earlier strategy where everything was outsourced. This may help it to retain the signature recipes and make the product as indigenous as possible.
Weaknesses in the SWOT analysis of Good Day :
Weaknesses are used to refer to areas where the business or the brand needs improvement. Some of the key weaknesses of Good Day are:
Exorbitant Costs: Good Day Biscuits are made of rich ingredients like Cashew and butter which are increasing in cost. The biscuits, however, cannot be priced higher since it is already at a premium.This can prove to be a challenge for the company eventually.
Increased focus on dairy: Though Brittania Industries has traditionally been into confectionery, the company has now increased focus on the dairy products like cheese and butter. The scaling up of the dairy business may affect the confectionery brands like Good Day in the long run.
Focus on current segments: Good Day has always been looking at families and children as their prime target segment and the strategy has been to create new products for the existing segments. As competition increases, this may not be the right approach.
Lethargy to change: The brand Good Day from the very early years of inception has not undergone too many changes in its look or feel and the taste has also been consistent. Though there has been a slight rebranding effort done recently through associating the brand with a smiley face there is still ample scope for change.
Opportunities in the SWOT analysis of Good Day :
Opportunities refer to those avenues in the environment that surrounds the business on which it can capitalize to increase its returns. Some of the opportunities include:
Rise in demand for low-calorie products: Good Day has always been about the richness of taste but currently the customer is conscious about calories and is on the lookout for healthy cookies which are low on sugar and calories. This may give ample scope for new healthy variants of the cookie-inspired biscuit.
Growing market size: The confectionery market which was at 1.84 billion USD in 2015 is expected to grow to 2.5 billion USD by 2022. The forecasted CAGR is 3.4 % for the period from 2016 to 2022. This means that there is scope for new products in the current space.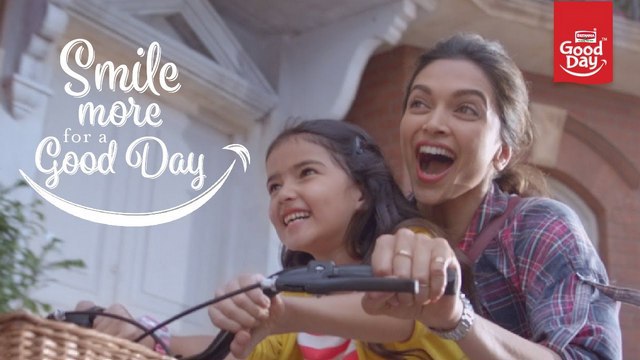 Threats in the SWOT analysis of Good Day :
Threats are those factors in the environment which can be detrimental to the growth of the business. Some of the threats include:
The threat of substitution: The sugar-based cookies and biscuits may face the string threat of substitution from organic, sugar-free and low calories biscuits. There is also the risk that people may stop eating store bought cookies and start baking their own.
Competition: Other than from internal brands such as Marie, Nutri Choice, and Milk Bikis, Good Day also faces competition from SunFeast, Parle etc.
If you liked this article, we bet that you will love the Marketing91 Academy, which provides you free access to 10+ marketing courses and 100s of Case studies.