Founded in 15th October 1992, Crossword has emerged as a strong player in the retailing business in India. Since its inception it has received wide recognition for its achievements; many media articles featured Crossword under retailing business time to time. In 1994 Crossword has been featured on Advertising Age International, USA, as one of the Marketing Superstars.
It is part of the Parent company Shopper's Stop, the retailing giant which owns other retailing chains such as Hypercity, Timezone, and Nuance.
About Crossword
Type: Bookstore chain
Industry: Retail
Founded: 1987
Founder: N. R. Narayana Murthy
Headquarters: Mumbai, India
Area served: India
Key people: N. R. Narayana Murthy (Chairman) and Kinjal Shah (CEO)
Number of employees: 1,500
Strengths in the SWOT Analysis of Crossword :
Strong Parent company: Crossword is part of the Shoppers stop group which is retailing brand operating across India with its chains such as Hypercity, Timezone, Nuance Group. Crossword has generated revenue of Rs. 109 Crores in FY 2016-17.
Visibility of the brand: Crossword has its outlets in the limited number of cities across India which not only helped it in optimising its return on an asset but is also enabled it in controlling its operational cost. It has covered through its stores the major cities as most of its potential customers are from the major cities.
Broad product portfolio: Crossword operates in business segments such as Books & novels, Toys, School & office accessories. It has strong product line across the product categories in order to serve its customers effectively.
Presence in major Cities: It has stores in all the potential and major state of the India which helped the company in being competitively ahead of the unorganized sector competitors.
Franchised Model: Rather than just operating through its own outlet which is the costly affair as the business model is traditional, the distribution of products through franchisee has helped the company in improving its operational efficiency.

Weaknesses in the SWOT Analysis of Crossword :
Stores in the Physical format: Although the world is moving to a digital platform where a customer can purchase books or read any book from anywhere Crossword is still using the obsolete model of Physical Stores apart from its own online platform.
High Cost of the stores- Crossword distributes its products through 88 franchised stores, the company owned outlets and limited items through online medium. Due to low sales and obsolete business model, the franchisees and company-owned stores are hard to sustain in the long run.
Opportunities in the SWOT Analysis of Crossword :
Venturing into online sites only: By aggressively occupying the digital media platforms, make the availability of e-books through this medium and facility of buying the books and related items through an only online medium and closing its traditional model where I have to maintain inventory, will fuel its growth.
Diversifying its business: The Company predominantly is operating in retailing books and allied items segment and diversifying into new businesses will help the company in reducing its dependency on its current business.
Penetrating to the tier-2/3 cities: Although the company has its store in the major state capitals and cities but penetrating to the tier-2/3 cities will help the company in bringing customers of the unorganized sector into its fold.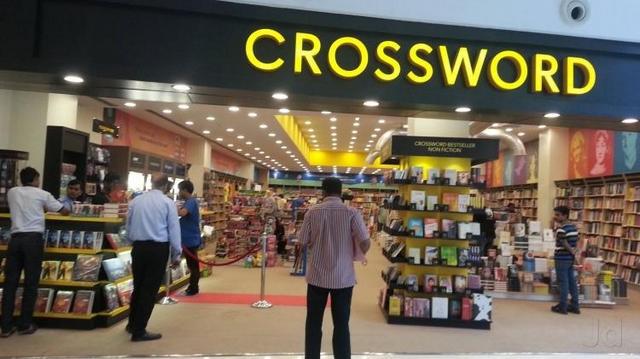 Threats in the SWOT Analysis of Crossword :
Competition from digital platforms: With the advent of technology and digital mediums the customers are more comfortable & find it convenient to purchase books and other related accessories through e-commerce sites online rather than visiting the Crossword outlets.
Grey Market: The market for second hand and Counterfeit products are predominant in India due to which customers rarely find value in purchasing items from physical stores of Crossword especially books.
Changing Lifestyle: With the change in lifestyle of the people and increase in the number of working class, migration of people from rural to urban areas, poses a major threat to the company as customers are finding more convenient to use new age technologies.
Government regulations: Government restrictions on the import, trade restrictions, foreign investment, and political instability may result into a failure of the company.
Liked this post? Check out the complete series on SWOT