Microsoft office is an application of its parent company Microsoft Corporation. It was launched for the first time in the year 1988, 1st August by Bill Gates. Microsoft office provides web-based versions of major Microsoft Office programs including OneNote, Excel, PowerPoint, Word, Conferencing and Sharing. Some of its competitors are as follows-
FreeOffice 2016
LibreOffice
WPS Office 2016
Google Docs
iWork
NeoOffice
Corel WordPerfect Office
About Microsoft Office
Type: Software Company
Industry: Software
Founded: August 1, 1988
Founder: Bill Gates and Paul Allen
Headquarters: Redmond, Washington, United States
Area served: Worldwide
Key people: Satya Nadella (CEO) and (Chairman)
Number of employees: 180,000
Of Microsoft Office :
Microsoft office is defined as an office suite that includes services, servers and applications that have been developed by its owner Microsoft.  Various versions have been introduced in the market over the years.
Initially, Microsoft office was a collection of applications and its first version included Microsoft Word, Microsoft PowerPoint and Microsoft Excel. With time Office applications have shared features like OLE data-integration, common spell-checker and scripting language Visual Basic for Applications. Microsoft office has been positioned as development dais for line-of-business software related to Office Business Application.
It is offered in various versions for diversified computing environments and varied end-users. The desktop version is most commonly used and is available for PCs that run MacOS and Windows operating systems. Latest desktop versions of Microsoft office are Office 2016 and it has been released for MacOS on July 9th and Windows on September 22nd of the year 2015. Microsoft is the producer of Office Online and recently has developed Office Mobile for mobile devices and is Office Application's free-to-use version.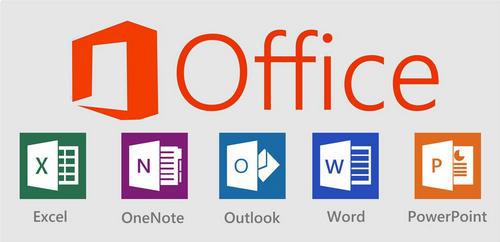 Place in the Marketing Mix Of Microsoft Office :
Microsoft office was introduced for the first time at COMDEX situated in Las Vegas. In the year 2012, it was reported by Softpedia that nearly one billion people in the world use Microsoft office. Microsoft office was written in C++ and is available in one hundred and two languages. It supports platforms like MacOS and Windows along with mobile versions for iOS, Android and Windows Phone platforms.
It is licensed via volume licensing, retail and software-as-service channels. It also offers Home Use Program or HUP and permits access to employees of a related organisation to home-use Office products.  Microsoft has adopted a push strategy as part of its global distribution approach that includes both direct and indirect selling. It is now easy to get its products at both virtual and physical locations via its stores and internet.
Price in the Marketing Mix Of Microsoft Office :
Price plays an important role while determining the strategies of an organisation. When similar products are available in the market, it is price and quality that determines purchasing decision of a buyer. It is important to have a balance between the price set up by a company and the amount an individual is willing to shed.  A buyer will look at the prices set up by rival companies and then make his decision depending on product demand. Microsoft has adopted a value-based pricing system and offers its product at mid-premium prices.
It has also adopted a unique plan that targets specific customers for its Office products. It offers its software suite at discounted prices to students because it wants to grab the attention of youth market towards itself. Pricing at lower levels allows access to an expensive product at low rates. This is a long-term benefit for the company as it has resulted in familiarity, loyalty and increased volumes. Microsoft has also adopted Freemium pricing strategy and offers free usage of Office 365 on devices that include 10 inches screen-size.
Promotion in the Marketing Mix Of Microsoft Office :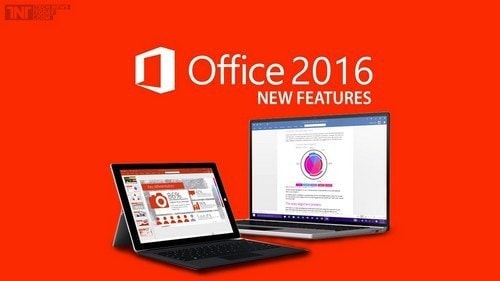 Microsoft has adopted both sales and advertising technique to promote Microsoft office. It has launched visible campaigns for marketing on television and the internet. It emphasises on products, their versions and upgrades to create and maintain interest in the product line.
The company has directed its major onus towards the computer and mobile manufacturers so that they can sell their product to customers as part of a package. Its website along with various social-networking sites are prominent advertising means as one can easily create brand awareness via Twitter, Facebook, LinkedIn and YouTube. Microsoft office offers discounts and incentives to specific customers as part of its promotional policy.
Liked this post? Check out the complete series on Marketing Mix