Lycra is a synthetic fibre having an elastic quality. It is associated with lifestyle and retail industry as it deals in manufacturing of apparels. Brand Lycra was founded in the year 1958 by its founder Joseph Shivers and was introduced in the year 1962. Over the years Lycra has set up high parameters because of invisible fibre and its lightweight quality and has become an active ingredient in most apparel. Lycra is a brand owned by INVISTA which in turn is a subsidiary of its parent company Koch Industries since the year 2004, April. It faces competition from several companies that create duplicate Lycra.
About Lycra
Type: Synthetic fiber
Industry: Textiles
Founded: 1958
Founders: Joseph Shivers, Carothers, Hill, and Wiss
Headquarters: Wilmington, Delaware, United States
Area served: Worldwide
Current CEO: Steve Stretch
Number of employees: 3,000
Major products: Lycra fiber, Coolmax, and Thermolite
Product in the Marketing Mix Of Lycra :
Lycra is known for elasticity, strength and durability. It is a popular choice in making of several apparels, especially skin-tight clothes. One of its major advantages is that it returns to its original shape and size after stretching it again and again. Lycra is used for manufacturing of surgical hose, orthopaedic braces, dance-belts and in home-furnishing products like cushions and pillows. It is mainly used in making garments for both male and female and includes-
Males
Swimwear includes swim briefs, swim trunks, board shorts, rash-guards, swim shirts and performance swimwear
Ready-to-wear includes t-shirts, jackets, suits, denim, shirts, sweaters and pants
Activewear includes hoodies, sweatshirts, warm-ups, jackets, jerseys, shirts and shorts
Base layer includes products like compression tops, compression shorts and tights
Underwear-like men shapewear, socks, boxers and briefs.
Accessories like gloves, belts
Females
Intimates like lingerie, shapewear, panties and bras
Activewear includes base layer, yoga pants, tops, bottom and sports bras
Legwear includes items like tights, socks, leggings and hosiery
Swimwear like tankini, performance swimwear, rash-guards and swim shirts, bikinis, cover-ups and one-piece
Ready-to-wear includes sweaters, tops, pants, dresses, skirts, jeans and shorts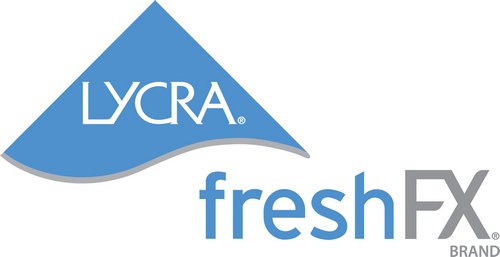 Place in the Marketing Mix Of Lycra :
Lycra is known in different countries by different names. In North America, it is known as Spandex, in Europe by several variants of elastane like elastan in Germany, elastaan in Netherlands, elastano in Spain, elasthanee in France and elastam in Italy. It is called Lycra in Israel, New Zealand, Australia, Argentina, Brazil, Portugal, India, Ireland and the United Kingdom.
In the year 2011, INVISTA announced the opening of a production plant for Lycra in Brazil. Lycra fibre has a strong distribution network as it has become a favourite fabric for designers, mill owners and brands for making all types of apparel. Its distribution channel includes services of wholesalers, manufacturers and representatives or agents for efficient dealings.
Price in the Marketing Mix Of Lycra :
Lycra has become an in-demand fibre that has the ability to transform garments by delivering better comfort, shape and fit even after continuous usage.  It is a trademarked name of this brand and its authentic fibres are produced only by INVISTA. Lycra has adopted a penetration pricing policy because it wanted to make further inroads in the consumer market by increasing its market share. It has kept product prices reasonable so that its clients find it affordable and continue to use it in bulk quantities. Greater the usage, larger will its revenues be and hence Lycra has adopted several promotional strategies to increase its sales volume.
Promotions in the Marketing Mix Of Lycra :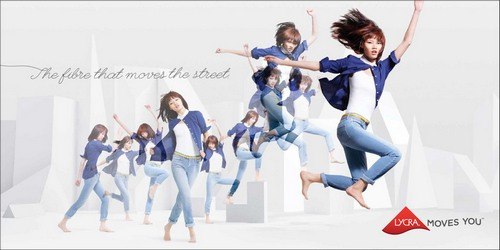 Lycra is a recognised brand in the global market and has adopted several promotional policies to maintain its brand awareness. Brand Lycra launched its consumer campaign titled LYCRA Sensations, for the first time via television and print media in the 1990s. Since then it has advertised via several advertising mediums and events. In the year 2014 it launched another successful campaign titled LYCRA Moves You.
Filippo Pozzato is a professional cycling champion of Italian origin and has become the brand ambassador for Lycra Sport by CARVICO and promotes this innovative fabric's launch in the world of cycling. Andres Sarda, swimwear designer has highlighted the advantages of using Lycra Xtra Life fibre in its collection. Lycra has entered into a partnership deal with Galeries Lafayette Paris Haussmann to present five catwalk shows featuring intimate apparels.
Liked this post? Check out the complete series on Marketing Mix