iBall is a private company of Indian origin. It is associated with mobile handsets industry and deals in consumer electronic products. The company was founded in the year 2001 by its founder Sandeep Parasrampuria. iBall offers low-mid range products to meet specific needs of a particular section of society. Some of its main competitors are as follows –
Lava
Karbonn
Maxx
Micromax
Samsung
About iBall
Type: Electronics and IT products company
Industry: Consumer electronics, IT
Founded: 2001
Founder: Anil Parasrampuria
Headquarters: Mumbai, India
Area served: India, other countries around the world
Key people: Anil Parasrampuria (Chairman) and Sameer Garde (CEO)
Number of employees: 5,000+
Product in the Marketing Mix Of iBall :
iBall is an electronics brand that imports several items including tablets, smartphone and computer peripherals from original equipment manufacturers or commonly referred to as OEMs. 
It started its operations by selling computer-mice. By the year 2011, it was selling products related to consumer electronics in twenty-seven categories. In the year 2014, it launched Andi-Uddaan smartphone specially made for females. It has SOS button that when pressed would send text messages automatically to five previously recorded persons at the time of distress.
In the year 2015 iBall, Slide I701 was launched in partnership with Microsoft and Intel. In the year 2016, the month of May, Windows 10 Laptop-iBall CompBook was launched in partnership with Microsoft and Intel. Current product portfolio of iBall includes-
Mobiles include smartphone and feature phones
Tablet PCS includes Performance Series Windows and Android Based
Networking and Routers includes ADSL Routers, Network USB Sharer and Network Adapters
Laptops include CompBook
Security/CCTV includes CCTV Alloy Video Cable and Camera Bracket
Peripherals, Gadgets and Accessories include Headsets, Mouse, 3G USB Modem and Desksets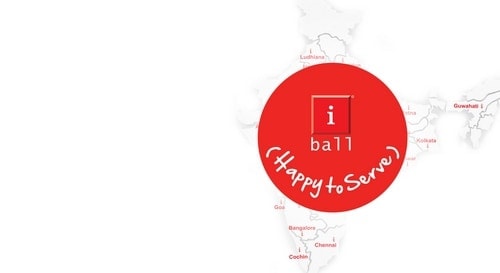 Place in the Marketing Mix Of iBall :
iBall is an Indian company and has spread its network to reach consumers in most parts of India. It has its headquarters base at Mumbai in Maharashtra. iBall has twenty-six branches and its products are available in nearly seven hundred and fifty towns and cities. The company has developed a very strong distribution network that includes a workforce of more than three thousand employees. It has a robust sales-system with the well-trained sales force to create a positive impact on the sales figures.
Products are easily obtainable from either small neighbourhood shops or high-profile retail outlets. It includes a hypermarket, superstores, electronic goods outlets, discount stores and convenient stores. The brand also has one hundred and twenty-five service centres that are self-owned to offer after-sales services to its consumers.
Price in the Marketing Mix Of iBall :
iBall is one of the fastest and innovative brands in today's world with an estimated worth of 12.900 million at the end of the financial year 2015-16. It is a low-budget company and has adopted a reasonable pricing policy for its products as it wants to increase its reach to every potential consumer.
It has kept its prices realistic and affordable ranging from low price to mid price so that one can easily make a purchase. Brand realises that most Indians belong to the middle-class section of society and in order to make a successful penetration the products must have good quality along with pocket-friendly price range. Higher its sales figures greater will revenues be and hence the company has cut down its basic profit margin in favour of higher sales.
Promotion in the Marketing Mix Of iBall :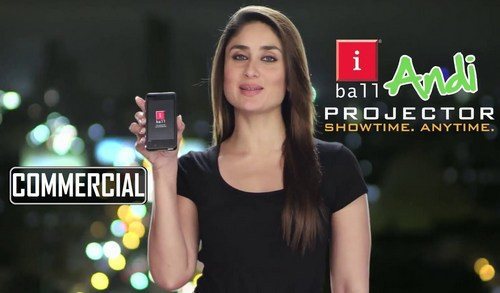 iBall has realised the importance of professional guidance and has set up a well-trained team to advise and guide in matters pertaining to advertising and promotional activities. It has adopted a single brand strategy and has marketed its products under one umbrella iBall. A proper media plan was set up in place and later executed to achieve maximum impact and highest visibility.
Advertisements can be seen on television, radio, newspapers, billboards magazines and various social media platforms. The company has roped in several famous personalities to market its products.  Indian filmstar Hrithik Roshan is its brand ambassador and is seen in several of its ad campaigns related to iBall slide. Kareena Kapoor Khan, Bollywood actress is its ambassador for mobile phones. Some of the famous slogans of iBall are Enjoy the ride, Sun sunao gun guano, No loss boss, Wood Sound Good Sound and Lappie time happie time.
Liked this post? Check out the complete series on Marketing Mix