Guinness is a subsidiary brand of its parent company Diageo. It is associated with the beverage industry and deals in making dry stout and beer. Guinness is of Irish origin and has achieved an iconic status in the global beer industry.  The company has targeted beer drinkers of every age-group as its potential customer. Guinness was introduced to the consumer market in the year 1759 by its founder Arthur Guinness. Some of its competitors are as follows-
About Guinness
Type: Subsidiary
Industry: Beverage
Founded: 1759
Founder: Arthur Guinness
Headquarters: St. James's Gate, Dublin, Ireland
Area served: Worldwide
Current CEO: Alannah Hopkin
Number of employees: 2,500
Major Products: Guinness Stout
Product in the Marketing Mix Of Guinness :
Guinness has projected its product as healthy beer because of its antioxidant compounds. Its estimated annual sales are 850 million litres and its recipe includes ingredients like brewer's yeast, hops, roast malt extracts, barley and water.
Guinness has a unique taste of burnt flavour that is derived after roasting a small portion of barley and its colouring seems like the darkest shade of Ruby.  It is frequently used in several recipes as a vital ingredient. Following are the variants in Guinness product kitty-
Guinness Draught

Guinness Mid-Strength

Guinness Foreign Extra Stout

Guinness Red Harvest Stout

Guinness Original/Extra Stout

Guinness Bitter

Guinness Special Extra Stout

Malta Guinness

Guinness Extra Smooth

Guinness Zero

250 Anniversary Stout

Guinness Blonde
In the year 2005, a limited edition was launched titled Brewhouse Series and it included-
North Star

Toucan Brew

Brew 39
Guinness has been associated with manufacturing of Craft Beers and it includes-
West Indies Porter

Dublin Porter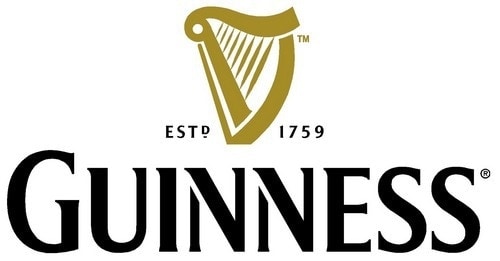 Place in the Marketing Mix Of Guinness :
Guinness started its brewing operations from a brewery at St. James Gate in Ireland and from there went on to gain exposure and recognition amongst its consumers. First export order of this brand was to Great Britain in the year 1969.
Since then it has spread its network to various parts of the world. Its brewing operations are held in nearly sixty countries and its products are easily available in one hundred and twenty countries including countries like United States, Indonesia, Germany, Japan, Australia, Namibia, South Korea, China, Malaysia, Uganda, Singapore, Kenya, Cameroon, Canada, Bahamas and Nigeria. Guinness was first sold in the retail market of India in the year 2007.
The brand has a distribution channel that helps in easy availability of its products in places like bars, restaurants, hotels, pubs, liquor shops and airport lounge.
Price in the Marketing Mix Of Guinness :
Guinness has adopted a suitable marketing policy in order to increase its value, volume and profits. The beer market is very competitive and the company has chosen a competitive pricing strategy to combat the efforts of rival companies. Guinness offers qualitative products at premium pricing ranges and customers are aware that they are getting a value-based product.
Guinness has adopted a skimming strategy for some of its products and this pricing strategy is one of the main reasons for brand success in the consumer market. Initial high price range results in generating maximum revenue before other variants appear in the market. Guinness guarantees customer satisfaction in terms of value and quality and at the end of the day helps the brand in garnering greater profits.
Promotions in the Marketing Mix Of Guinness :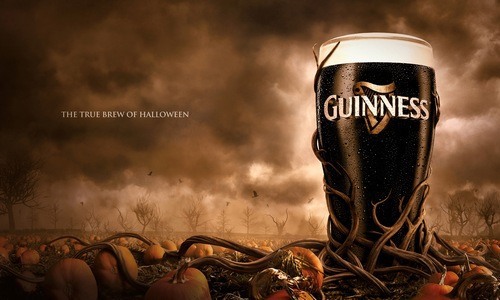 Guinness has been one of the most popular beer brands in the industry and a large part of its fame is because of its excellent advertising policies to promote its brand name amongst its consumers. The company has a history of several marketing campaigns but during its early days, it relied heavily on mouth publicity. Consumers were always ready to promote this amazing product via word-of-mouth. During the 1980s a series of advertisements was launched featuring Rutger Hauer, actor and another actor Joe McKinney was roped for an ad campaign titled Anticipation in the year 1994-95.
One of its advertisements titled Surfer was ranked as best commercial in television for the year 1999 in the United Kingdom. Guinness advertisements have been shown on television, radio, posters, billboards and newspapers. Guinness has several taglines to its credit which have helped to increase its brand visibility like Guinness is good for you; Out of the darkness comes light; Good things come to those who wait, and Guinness refreshes your spirit.
Liked this post? Check out the complete series on Marketing Mix