Bosch is a private company of German origins that deals in electronics and engineering products. This multinational conglomerate was founded in the year 1886 by Robert Bosch and has it's headquartered base in Germany. According to the year 2011 revenues, it is the largest supplier in the world of automotive components. Bosch believes in creating innovative technology so that quality of life is improved everywhere. Some of the main competitors of Bosch are as follows-
About Bosch
Product in the Marketing Mix Of Bosch :
Bosch is an international corporation who has a vast product portfolio with innumerable product and service options. Core products of Bosch are as follows-
Services include –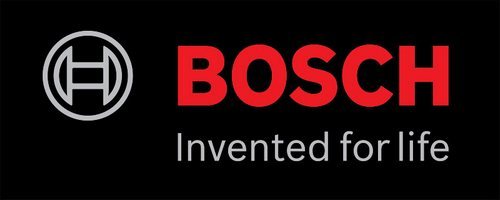 Place in the Marketing Mix Of Bosch :
Bosch has fully-owned subsidiaries in several countries like China, Brazil, India, Japan, Romania, Poland and Tunisia. Its global sales and manufacturing network is spread over a minimum of one hundred and fifty countries and is served with nearly 375,000 employees. It has numerous regional companies and subsidiaries.  The company has 118 locations that serve as research and development facilities and these are efficiently run by 55,800 associates. Currently, Bosch serves a worldwide area but it started its journey in a backyard located in Stuttgart-West. Most of its plants are situated in Germany, but it has its network in other countries also. Corporate headquarters of Robert Bosch LLC in North America are situated in Farmington Hills.
The company has research and technology centres along with factories and several distribution facilities. In the year 2015, a new distribution centre was opened in Greer in South Carolina for Bosch Security Systems. It will accept, accumulate and lastly ship products to its destination. In India, the company made its entry in the year 1922 by setting up a sales office in Calcutta. The company operated through only imports in first thirty years. In India, its first manufacturing plant was in the year 1951. Presently its operations are spread over ten locations and it also has an R&D facility in Bangalore and Coimbatore.
Price in the Marketing Mix Of Bosch :
Major revenues of Bosch are garnered from automotive technology. In the year 2015, the company had a sales figure of 70.6 billion euros. Most of the products of Bosch are of premium quality and are aimed for middle and upper-middle class section of society. Hence the company has decided to keep a premium pricing policy for those products as it believes that they will buy the qualitative products irrespective of high prices. For other products, it has maintained a value-added pricing strategy that has arrived after a complete evaluation of that product in the market. If a comparison is made with its competitors then Bosch products are priced higher. In order to balance its products with its competitors, the company periodically offers free gifts in the shape of a small-range product with the higher-range product.
Promotions in the Marketing Mix Of Bosch :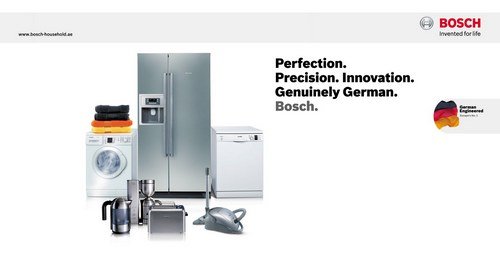 Bosch is a global company and has employed a qualified team to promote its products and services. It has always encouraged its employees to perform better. Incentives are offered to deserving employees and associates are promoted on basis of their capability and work performance. Several promotional activities are held periodically in different places to increase its brand visibility. In the year 2015, under one of its schemes in Australia, if a vehicle was repaired or serviced in its workshop then its owner was viable to enter a draw in which he could earn a gift card valued at 500 dollars.
Under another strategy company offered several incentives on its home appliance products. A free food mixer was offered with Bosch PerfectBake Sensor Single Oven, a juicer with any cooling appliance and a baking kit with purchase of Bosch mixer. Actress Prachi Desai has been roped in as brand ambassador for power tools by Bosch.
Liked this post? Check out the complete series on Marketing Mix