Interpersonal skills are something that we keep on learning and updating throughout our lives. The skills are external as well as inherent to us. Experiences nurture them and grow them.
Some people are born with excellent interpersonal skills, while some develop the same level of interpersonal skills with experience.
It is important that one recognizes his or her strength and then use it to cultivate the interpersonal skill which would define a better future for himself as well as the people he interacts with all throughout his life including the organization that he serves to.
Interpersonal skills are also defined as life-changing abilities of many people. Maybe present by birth or they may be developed over a period interpersonal skills are important for everyone.
Following is the importance of interpersonal skills
In these days of competition and digitalization, interpersonal skills are gaining increasing importance in every organization and at every workplace.
Interpersonal skills not only help in securing a job but also in maintaining as well as in personal lives. Interpersonal skills are considered as the abilities which can transfer and transmission across the different spectrum in our lives.
These are also called people skills, but they are not limited only to people, and they are also known as life skills. Interpersonal skills help to communicate and relate with others. They act as bridges in our lives and help to connect to know people from different aspects of life and make the world a better place.
While every skill is different, each of the skill has individual importance, which is as follows:
#1 Importance of communication and interpersonal skill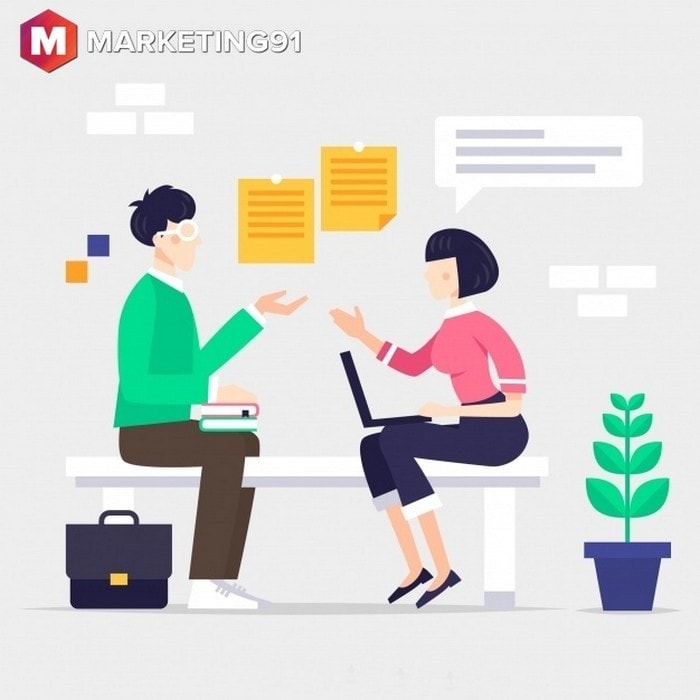 Communication is the medium by which thoughts are conveyed from one person to another. Thoughts define people, and people can connect via thoughts; there can be no better good than this. This is why communication is a very important interpersonal skill.
Communication helps to convey exact thoughts and messages to another person and helps to clarify the mindset of one person to the other person. Having good communication skills improve relations with people since they can be more expressive and can have good relations with each other.
Communication is important interpersonal skills and directly connect people and is the only way of transmitting information from one person to the other person or group of persons. Communication helps to connect people with other people over a talk.
Communication also forms an image of one person in front of others. In the case of an organization, clear communication is respected and received by all the elements of the company.
In the case of external stakeholders, customers have always appreciated transparent communication from the company. Respectful communication always does the job, which is why communication is very crucial as an important interpersonal skill.
Communication not only helps and develops a person or an employee, but it also influences and grows the people around that person and positively changes their lives since people can take and give feedback.
The negative feedback which is given can be worked upon and improved by the person, and he can be a better person. It is because of the communication that changes can happen, and it is also because of communication that information is transferred from one part to the other part of the world.
This information can also be transferred from an experienced employee to a recruit only because of communication. Excellent communication services are also required by promoting a product or service in which case the excellent communication will do wonders for the organization.
#2 Importance of Conflict management as an interpersonal skill:
Conflicts are bad factors in every organization. Conflicts are considered as a ticking time bomb which explodes and destroys the relations between the people, which is why conflict management plays an important role as an interpersonal skill. Conflict management not only saves time but also save resources for the organization.
Almost every team in every organization faces with conflicts day in and day out, and it is very important that these conflicts be resolved immediately, and this is where the role of conflict management is used for as an interpersonal skill.
Having this skill would help the teams and team members to resolve the conflicts and keep aside the differences at an early stage instead of waiting for the conference to go to an uncontrollable amount to the point of no return.
Conflict management should help with proper resolution rather than the meaning of the conflict by one side. It takes a lot of diplomacy judgment of the character and excellent communication skills along with exceptionally good convincing skills to have conflict management successfully implemented during a conflict.
Developing conflict management would not be possible by every person sensitive acquire is a very high amount of patient, and excellent reasoning and analytical skills.
This will not be possible by every person, which is why a comment a patient person should be having good conflict management skills to resolve the conflicts.
Conflict management also comes in handy in case of organizational conflicts and important decisions of mergers and acquisitions. The job of the conflict manager is to understand both the site and provide the proper resolution which would make both of them feel like Win-Win situation.
#3 Importance of empathy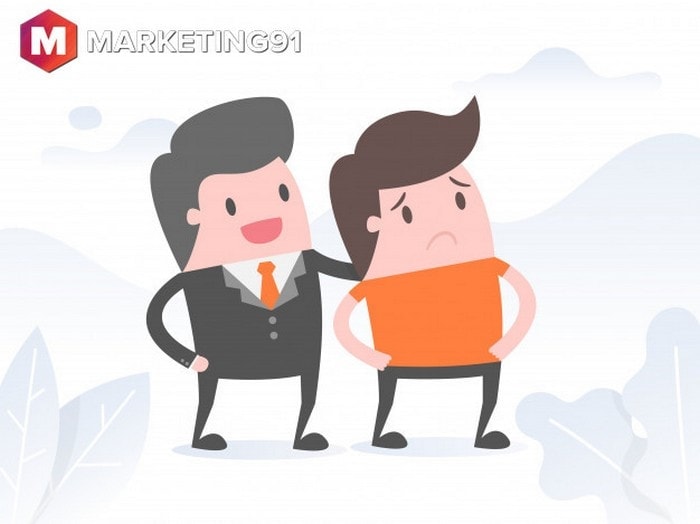 The employees often require empathy to feel understood. Having good emphasizing skills opens up people and make them talk about everything. Honesty pours out when the person empathizes with the other person. This is an important asset in case of the HR department of the organization.
It is also very important in terms of Sales wherein the person may have to empathize with the customer of the client in case of an issue and reduce his or her distress. Customer service representatives with good empathizing skills are a valuable asset to the organization.
Having good empathizing skills also helps people every day to get a wrong nicely at the workplace. It emphasizes positivity amongst teams and the team members and gives an assurance to the employees that everyone will be heard. Empathizing also helps to secure long term relationship with any person.
#4 Importance of listening as an interpersonal skill
Listening is perhaps one of the most crucial interpersonal skill that anyone can have. The importance of this name cannot be stressed enough since it solves more than half of the existing issues and avoids half of the problems.
Having a good listener is very important in a team. Specifically for team manager is a good listener, it can be very fruitful for the team and increasing as well as positive.
Listening helps the person to know that the other person is there whenever needed, and it also helps to give him assuming that he has been heard.
More than half of the people do not desire a solution to the problem, but instead, they only want someone to hear in which case is going as an interpersonal skill please very important and beneficial role.
A person should always avoid hearing and should practice proactively practice listening which will include the head nod your head shake for the sentences which would indicate that the conversation that is spoken by one person is heard and understood by the other person.
Listening also helps to avoid the possible doubts which may arise in the minds of the listener if the listening is done halfway. Customers also appreciate a Good Listener.
Customer service representatives are trained to be receptive to their customers and be a good listener. The importance of being a good listener is that the customer opens up and shares the frustration and issues with representatives and much better.
It is very important to make the process of listening better; the listener should never interrupt the speaker. Once the speaker is finished, the conversation that is not can ask and confirm if there is anything more to be said and they can reciprocate and answer to the earlier conversation.
#5 Importance of self-confidence as an interpersonal skill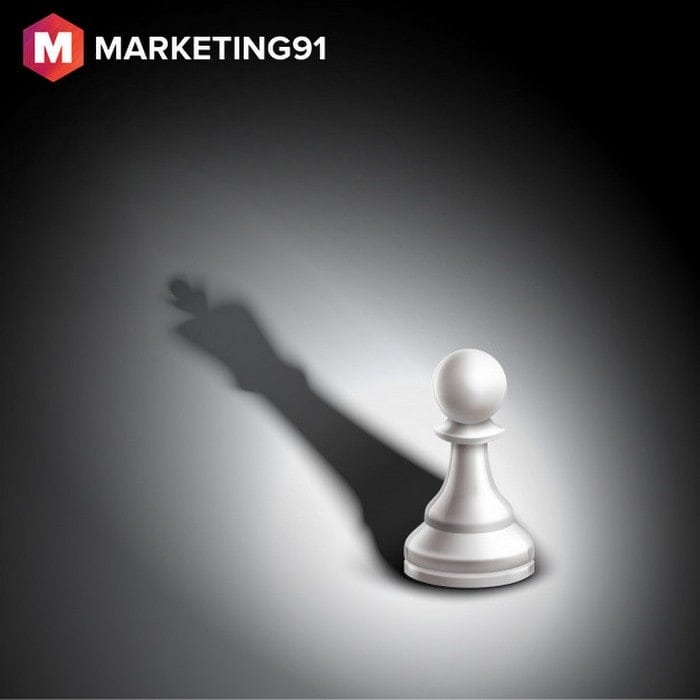 A confident man is always attractive to everyone, which is why self-confidence has gained importance as an interpersonal skill. Self-confidence helps the person to carry out the day-to-day tasks in a much more efficient way.
It also helps others interacting with the person to be in a positive mood and carry out the task in a much better way, which increases the overall productivity of the organization. Having good self-confidence is also important as an employee when representing in front of customers.
Self-confidence helps the person to overcome problems with his and motivating others to follow him, which in turn develop leadership qualities.
Self-confidence is very important interpersonal skill because of the fact that they were self-esteem never secures a job or develops maturity in any person.
There is a very small difference between overconfidence and self-confidence, and the person should always take care not to exaggerate the self-confidence and turned into overconfidence which of the results in a bad way.
Overconfidence is the unnecessary and exaggerated level of confidence while self-confidence is exactly the amount that is needed by any person.
#6 Importance of negotiation as an interpersonal skill
Negotiations help to create a Win-Win situation for every team and organization. In any situation when negotiation is in the world, it is very important that the person recognizes the parties participating in the negotiation and negotiate in such a way that it would be a Win-Win situation for both of them.
Having good negotiation skills helps a person or an organization to get their way and also respect the opponent's way. Having good negotiation skills would also mean that the person is good at communication understanding the other person or the other party involved.
Negotiation skills important to get what you want from the situation. A good negotiator understands both of the sides and empathize with them and tries to get the most out of the negotiation while ensuring that the other party does not affect largely.
A person should be able to handle all the doubts and queries along with the objection. Persuasion is also part of the negotiation, and persuasion has a lot of importance as interpersonal skills.
The manager can persuade employees to do good work or bad work, and he has to enter the phase of negotiation with their employees. This is why negotiation is a valuable asset as an interpersonal skill in the organization.
#7 Importance of a positive attitude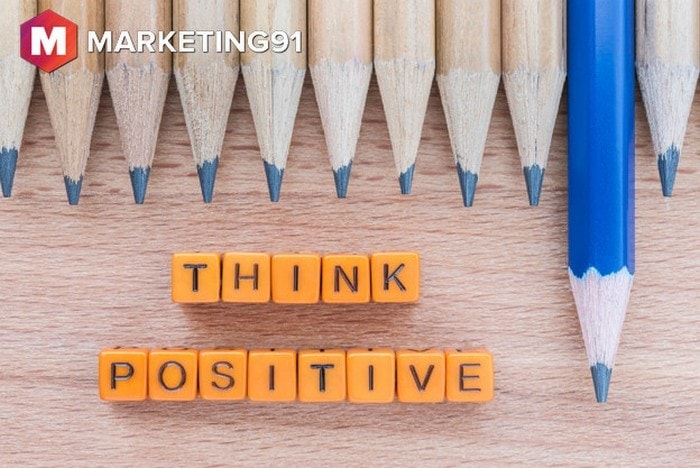 Having a positive attitude not only develops the person but also grows the organization and purchase the interpersonal relationship. A positive attitude is a valuable asset in the employees, which the organization values the most.
Optiontown software used by the organization during one time or the other which is why it is important that the employees should maintain the positive attitude about the company and the organization and understand that this is a phase which will pass away soon.
This positive attitude by one employee by the others and it spreads amongst others. A positive attitude helps not only the individuals but also teams and the organization in turn to achieve their goals.
Positive attitude boosts self-confidence among the employees and in propose that trust the organization. A positive attitude is welcomed by customers, which means good business for the organization.
#8 Importance of leadership as an interpersonal skill
Not everybody has leadership skills, and most of them are followers, which is why the importance of a good leader establishes itself. Having excellent leadership qualities will achieve wonders for the team.
Leadership is an interpersonal skill which can grow every element of the organization and improve the outcomes not only from the employees and their teams but also by the overall organization. This is an interpersonal skill which is dedicated entirely to the benefit of the others.
A good leader makes sure that the needs of his followers or team are put in front of his needs.  Leadership as an interpersonal skill helps to develop relations between employees and with each other as well as with the organization and the external stakeholders, which is customers.
A good leader is a desirable asset by every company, which is why developing leadership skills and interpersonal skill is very important.
#9 Importance of Motivation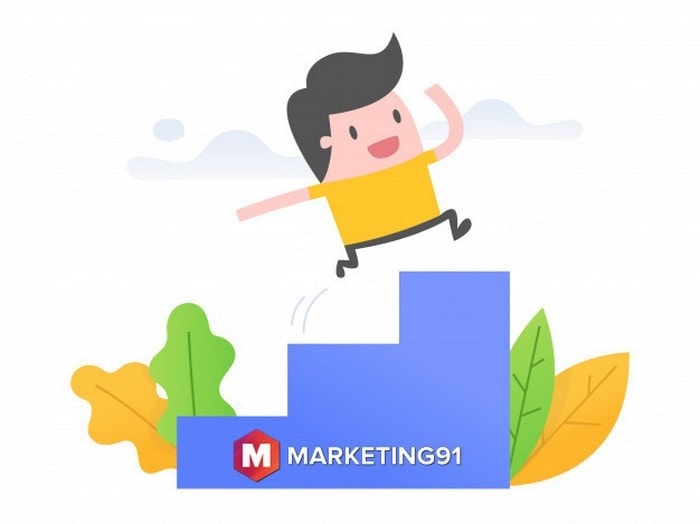 In times of hardships, it is important that the employees maintain positive Outlook, which is better motivation comes into the picture.
Having self-motivated employees is the desire of every organization, but that would not be the case with everyone. A person who motivates others with his work forms a role model for the others.
Employees can be motivated with either verbal skills or by monetary rewards. It is found that monetary rewards are the best motivation among the employees, especially in terms of sales jobs.
The company should keep the employees motivated so that the productivity level does not go down, and the profitability of the company remains at par with the market.
#10 Importance of Social skills as an interpersonal skill
Having good social connection is desirable by every person because in times of needs it is the contacts and social reach that will help rather than any other asset.
The social skill also helps to improve the social image of a person amongst other people and helps to establish a person with the help of his values.
Social skills can be in terms of money aspects such as Listening, communication, adjustment, understanding, cooperation, etc. With the help of good social skills, one can navigate through the troubles easily.
Good social skills also help the person to come out of any situation or to enhance the image of his product for his own profitability.
Social contacts help to get things done when the same standard for example if a particular file needs to be approved and is taking a long time having good social skills with the top manager will help to clear things up faster.
Social skills also become useful when the person is a leadership position and need to interact with all the elements of his own company. Every organization highly values social skills and interpersonal skills.