A budget surplus is a situation in which revenue is more than spending or income is more than the expenses in a given period like a fiscal year or a financial quarter. A federal government would have budget surpluses if total tax revenues are more than the government spending.
It is having more income than the expenditure during a specific period. Anyone can have a budget surplus, be it a company or firm, individual, or the government. A budget surplus occurs when the fiscal policy of the federal reserve bank brings in more money than it spends.
What is Budget Surplus?
Definition: A budget surplus is defined as the financial state of a government, institution, or organization in which their income is more than their expenses or expenditures. When surpluses occur, the extra money is left over after expenditures are done.
Budget surplus = Government's total income – Government's total expenditure
A surplus suggests that the finances of a government or organization are being effectively managed. It is a state that occurs when one has more income than expenses. In simple terms, it can also be replaced by the term savings. It is an indication that costs are effectively managed in the GDP or gross domestic product.
Understanding Budget Surplus
Budget Surplus, also referred to as savings, are used as reserved for future use. It can be used to make purchases, pay off debts or save for the future. From this point of view, the budget surplus can be used to carry out improvements in the city like the revitalization of parks or nearby roads, etc.
The government should use this state of surplus adequately as budget surplus is not achieved repeatedly. Moreover, the Budget surplus is not always a sign of a healthy economy. Often, it can be achieved by incrimination in tax prices which ultimately results in a poor economy.
Also, budget surplus used in the development of infrastructure can result in good economic conditions in the future, as it attracts many countries to invest in, which ultimately results in economic development. Budget Surplus is a sign of a healthy economy; however, in some cases, the budget surplus can be achieved by increasing taxation prices.
Budget Surplus attained through incremented taxation becomes the cause of a poor economy, as people do not get the freedom to purchase the commodities as per their choice. As a result, the demand for commodities decreases, leading to a poor economy.
Here it is important to understand that a budget is just a document or file that tells about the income or expenses that are anticipated during a period. It is an overview of the savings and expenditures that an individual or firm has planned to make. Budgeting is a process by which estimation of income and expenses is made to develop a budget.
When is it right to have a Budget Surplus?
It will be right to have a budget surplus when the country's economy is going through the growth phase of the economic cycle.
While on the other hand, at times of recessions, demands will automatically be depressed, and then there will be more chances of low growth and budget deficits.
So, if a government tries to have budget surpluses during recessions, it has to opt for higher taxes and lower spending. However, doing this would turn the recession worse.
Hence, it would be right to wait for the times when the economy recovers itself. This will improve automatic fiscal stabilizers improve which will ensure higher growth that will ultimately channelize higher income tax revenues for the country.
Uses of Budget Surplus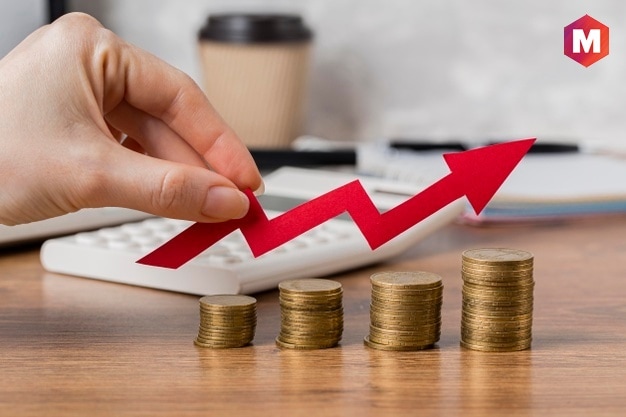 The use of budget surplus completely depends on who has a budget in Surplus. Budget Surplus can be achieved by a firm, government, or individual. One can use the budget surplus in several ways.
Take a look over the government's options if they achieve a budget surplus. The government can lower its taxes once the budget surplus is achieved. Moreover, it can decide to use Surplus to fund and launch new programs.
They can also use Surplus to build a good infrastructure for business that will allow more foreign companies to invest in the country and ultimately promote economic growth. Furthermore, the government can use Surplus to lower their debts.
Talking about business, it will have different plans to deal with Surplus. Businesses can use Surplus in expanding their business activities through investing in ongoing activities or can also use it to expand new products in the market. One can also practice business integration by indulging in other business practices and the current one. Moreover, the business entity can invest in stocks or payout excess revenue as dividends to its owner. Furthermore, they can pay down the business debts, if any.
Budget Deficit and Balanced Budget
Budget Deficit occurs when the expenditure exceeds the income. In a budget deficit, money is borrowed, and an individual pays interest on it. A budget deficit can result in a poor economy of the country and should be managed adequately by taking necessary actions to achieve a balanced budget or budget surplus.
An individual or entity faces a balanced budget when the expenditure equals income. A balanced budget is considered as a state of equilibrium where both the expenditure and income become equal. This situation is considered an ideal situation for a good economy.
Primary Budget Surplus
Primary budget surplus is when interest payments on outstanding debt are not included in the government's total expenditure. A government that is working on Primary Budget Surplus but, on the other hand, is struggling through austerity can decide to default and, in turn, can use extra funds for infrastructure development.
Austerity is an economic condition where the government is forced to cut the spending done by the public and is forced to increase the taxes to meet national debt payments.  Austerity is one of the leading causes of the poor economy.
It results in budget surplus but takes the freedom of the people to invest or buy their favorite commodity. In such a case, people shift to an alternative, resulting in a decrease in demand for that commodity. This has a direct effect on the economy, and the economy declines.
Budget Surplus Government Options
Budget Surplus indicates a healthy economy; however, not having one does not mean that the economy is poor. An economy can also be more beneficial when the expenditure done by the government is more than its revenue. This condition occurs in developing economies where rapid infrastructure investment is needed to boost the economy.
Once the government is in budget surplus, it can cut taxes or use extra proceeds to clear brilliant national debts. Debt settlement is also considered good for the economy as it reduces expenses in terms of interest payments. Moreover, the government can also utilize the surplus amount in several other works like funding infrastructure, starting new projects, or saving future finances.
Advantages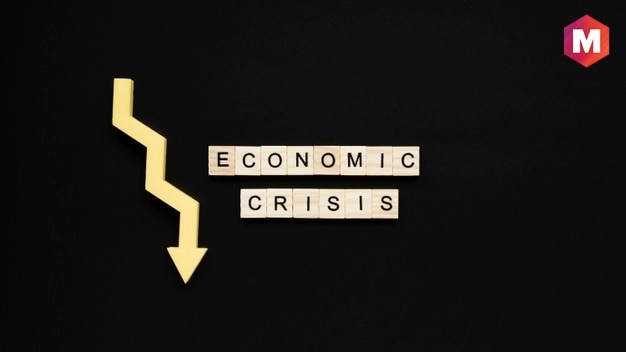 Advantages of Budget Surplus are as follows:
It provides more flexibility to the economy at the time of economic crisis. Government can use the extra cash to stimulate the economy at times of recession instead of depending on the debt. Budget Surplus helps the country to clear off its debt. This, in turn, saves on the internet payment.
A government with a primary Budget Surplus is blessed with an option to default on a loan as it temporarily helps it out with finances. However, in case of deficit, the government has to stick to its debt since it cannot operate without it.
Another advantage of budget Surplus is that it draws a good image of your country in the eyes of investors, thus attracting more investments. The government with a history of operating loan on-budget surplus is more likely to secure loans with better terms than the one operating on-budget deficit.
Disadvantages
A surplus budget resulting from an unnecessary increase in taxes is harmful to the economy. Suppose tax implementation is high, the spending power of people declines. This results in a decrease in the supply and demand of goods.
This, in turn, will create a state of recession because employment creation and rise in wages depend upon demand and supply. Therefore, there is a need for the government's hand to review and revise their tax policies regularly to check if the surpluses are the result of a cash-starved private sector.
Managing a Budget Surplus
The government mainly experiences budget Surplus due to accumulations of Medical trust funds and pension reserves. These accumulations can result in almost 50% of the budget surplus.
The government around the world is struggling to meet the ever-rising social security, pension, health insurance needs, etc., which are the most prudent things to do to save the surplus amount in the future.
A government may face a budget surplus in the given year with these funds; however, it is likely to face deficits in the coming years. This statement is debatable, given that tax cuts can boost economic growth and increase government revenue.
Budget Surplus vs. Budget Deficit
The budget deficit is the exact opposite of the budget surplus. A budget deficit occurs in a situation when a government or business spends more money than they earn during a given period.
When businesses spend more money in comparison to their earnings for too long then it might result in high public debt and even bankruptcy. 
Conclusion!
On the concluding note, it is clear that budget surplus is a financial state in which the income of a government exceeds its expenses.
It is also used for the financial state of an individual or business. However, for an individual, surpluses can also be understood as savings while for businesses, it can also be understood as free cash flow.
What are your thoughts about the economic impact of budget surpluses on a country's economy? Share your thoughts with us in the comment section below.