Every one of us wants to look beautiful and hence is always on a look-out for products that can enhance our appearance. The cosmetic industry is booming with new and better products that can help achieve desired results.
Finding the right beauty brand that will suit personal needs is an important task. Quality is the most important factor while buying beauty products as they have a direct impact on our skin. Times have changed and so have the mentality of the customers. Now a day's people are choosing a good and reliable brand over prices and hence the beauty brand companies are flourishing day and night.
1) Olay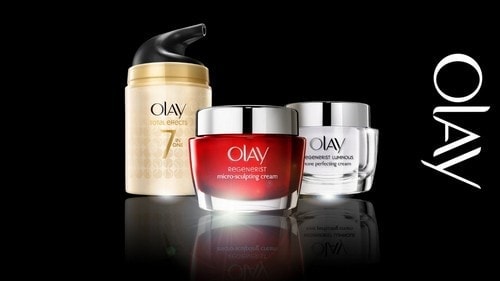 Olay has convinced its customers that using its high-quality products will make them look younger and at their best. The brand continues to evolve and improve so as to cater to the personal needs of each individual. It has been in constant touch with dermatologists and has taken help of innovation and technology to address the due concerns of its clients.
Olay is an American origin company owned by its parent company Procter & Gamble. It was always considered a high-profile brand because of its unique product color and its special marketing strategy.
Olay is one of the topmost names in the beauty industry. It is a multi-billion dollar company that deals in anti-aging products, moisturizers, cleansers, and acne treatment products. Famous personalities like Katrina Kaif, Kajol, Madhuri Dixit, and Katie Holmes have been associated with Olay via brand campaigns.
2) Avon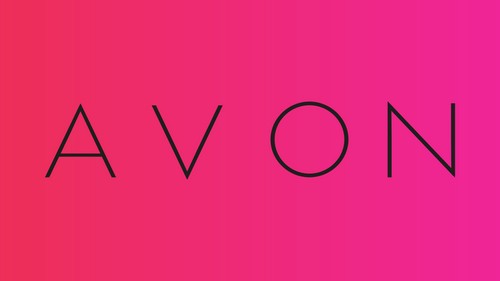 Avon boasts of a sure and steady expansion in the beauty industry because of its quality products and loyal customers. With a network of nearly 6.4 million direct-selling representatives in one hundred countries the company offers beauty products for hair care, body care, fragrances, skincare, and makeup.
Avon was founded in the year 1886 by its founder David H McConnell. It is a recognized multi-level and direct-selling company that deals in personal care and beauty products. It is a British origin organization that operates from its headquarter base at London in the United Kingdom.
Celebrities like Lucy Hale, Ashley Greene, Lauren Conrad, and Aditi Rao Hydari have been roped in to act as its brand ambassadors. The company recognizes its social responsibility and has set up The Avon Foundation for all philanthropic activities. It has also banned the product testing on animals.
3) L'Oreal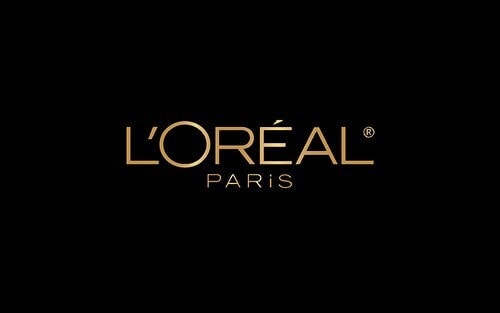 L'Oreal has benefitted from the growth in the beauty industry as it continues to move forward with its diversified range of beauty products. The high quality of the products has contributed towards its sales figures irrespective of its lofty price ranges.
L'Oreal is a French origin company founded in the year 1909 by its founder Eugene Schueller. It has been ranked at first position as the largest cosmetic brand in the world. Product standouts of this personal care billion dollar company are in the fields of hair care, perfume, make-up, sun protection, skin care, and hair color.
L'Oreal has appointed Jane Fonda, Bianca Balti, Eva Longoria and recently Deepika Padukone as its brand ambassadors to create further brand awareness.
4) Neutrogena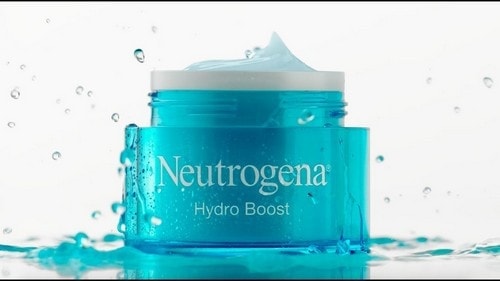 Neutrogena focussed its onus on sustaining growth in these challenging markets via maintaining its hold on the quality of its personal care products. Its diversified product line is meant for sun protection, anti-aging, acne etc with products like moisturizers, men's skin care, hair products, women's skincare, cosmetics, cleansers, bath and beauty products.
Neutrogena is an American origin beauty brand that has a product market in nearly seventy countries of the world. It is a subsidiary of its parent company Johnson & Johnson and was founded in the year 1930 by its founder Emanuel Stolaroff.
Neutrogena is often referred to as the #1 recommended beauty and skincare brand by dermatologists because of its great quality. In order to increase its brand visibility, the company has roped in famous personalities like Nicole Kidman, Kristen Bell, Jennifer Garner, Diana Lane, Olivia Holt, and Emma Roberts that acts as its spokesperson.
5) Nivea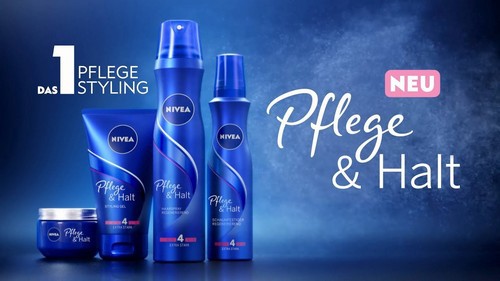 Nivea has established itself as a trustworthy brand that offers reliable, effective, safe and best possible products. The company has reinvented itself in terms of marketing, products and brand evaluation to move with changing times.
Nivea is a German origin company founded in the year 1882 by its founder Beiersdorf and was introduced in the consumer market in the year 1911. It is a personal care beauty brand that has added new products periodically to maintain customer interest like deodorants, moisturizers, shower gel, shaving cream for men, lip care, face cleaning, and body care items.
Nivea does not test its products on animals. In order to reduce waste, it uses recyclable packaging materials. Indian actress Anushka Sharma, Parineeti Chopra, and Taapsse Pannu, and international star  Rihanna have been associated with brand Nivea.
6) Lancome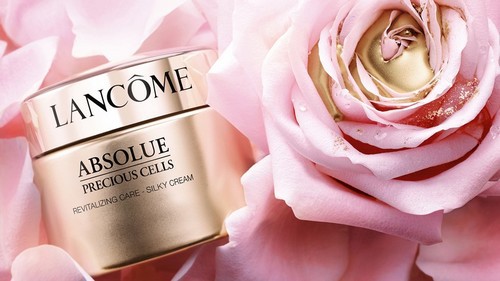 Outstanding creativity, brilliant research, and business acumen have helped Lancome in creating a success story that is envied by other beauty brands.  It is a luxury fashion house of French origin that deals in beauty products in International markets.
Lancome is a subsidiary of its parent company L'Oreal and was founded in the year 1935 by its founder Armand Petitjean. The company first introduced fragrances and later skin care products. Its Visionnaire Range and Hypnose mascara are most popular as they have patented ingredients for enhancing skin texture.
The company has roped in supermodels, actors and famous personalities like Carol Alt, Drew Barrymore, Kate Winslet, Nancy Dutiel, Raica Oliveira, Daria Werbowy and Isabella Rossellini to act as its spokespersons.
7) Dove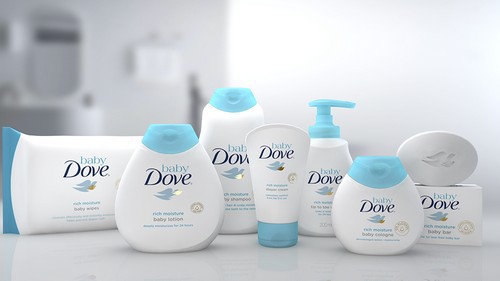 Dove is a company that understands and satisfies its customers by offering them their heart's desire at reasonable price ranges. The beauty brand company benefitted from its launch of premium products as it gave the brand due recognition as a qualitative and premium brand to be envied.
Dove is a subsidiary of its parent company Unilever and was introduced to the consumer market in the year 1955. Products of this British origin brand are meant for both men and women and are sold in an estimated eighty countries.
Dove is a personal care brand and its diversified range include beauty bars, body wash, deodorants, facial care, hair care, lotions, and moisturizers. The company participates in philanthropic activities via The Dove Self Esteem Fund.
8) Estee Lauder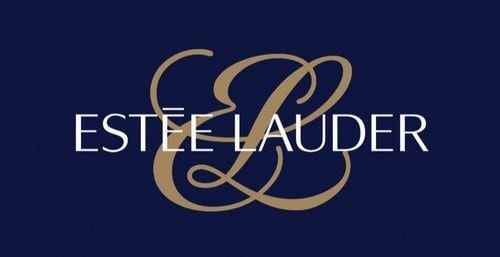 Estee Lauder has been recognized as a trend-setter brand in the global beauty market. Make-up, fragrances, hair care, and skin care products have contributed to its larger than life presence in the fast-growing artisanal segment.
Estee Lauder is a public company founded in the year 1946 by its founders Joseph Lauder and Estee Lauder. It operates via headquarter based in New York and sells its products through retail outlets and digital commerce.
Estee Lauder recognized the importance of celebrity endorsements and has roped in personalities like Elizabeth Hurley, Hilary Rhoda, Kendall Jenner, and Willow Bay to act in its brand campaigns. The company is heavily involved in the Breast Cancer Research Foundation and has raised millions for this worthwhile cause.
9) Biore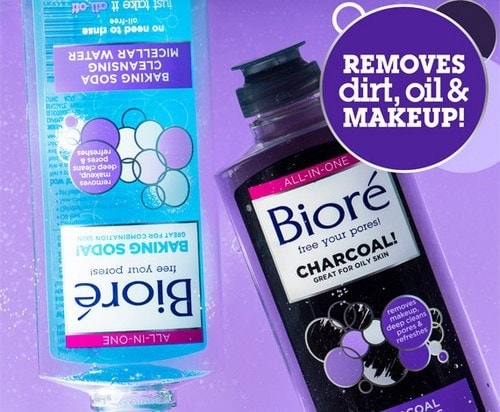 Biore is a well-known skin care beauty brand that has targeted its focus on clearing the clogged pores of the skin. It has launched beauty bars, masks, strip, powder, liquid products and scrub to fight the skin problems successfully. This has been possible because of its highly developed research department.
Biore is a Japanese origin brand that was developed in the year 1887. It works with its parent company Kao Corporation as a personal care brand that markets make-up removers, UV protection products, and cosmetics in Japan as well as seventy other countries in the world.
Madelaine Petsch, Shay Mitchell, and Bella Thorne have been associated with Biore beauty products as its brand ambassadors.
10) Shiseido
Significant additions in product portfolio, a major overhaul in brand marketing, globalizing its brand, modernizing tools, and revamped strategies have boosted the sales figures and brand name along with recognition of Shiseido.
Shiseido is one of the oldest and largest cosmetic brands in Japan and fifth largest in the world. It is of Japanese origin and was founded in the year 1872. The company is involved in manufacturing and selling of professional salon products, fragrances, sun-care products, personal care items, and toiletries.
Shiseido operates in both national and international markets via twenty subsidiary brands like Integrate, Maquillage, and Elixir Superieur. Jennifer Connelly, Alisha Ramadan, Jessica Jung, and Zhang Ziyi have been associated with Shiseido as its brand ambassadors.
11) Chanel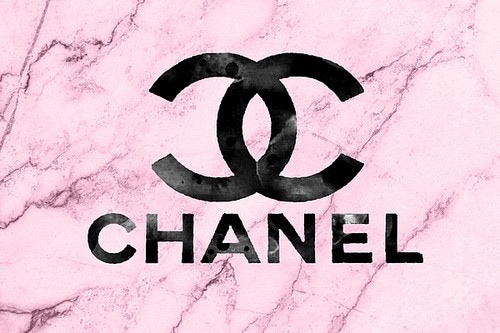 Chanel inspires women to realize their potential and look at their best version as appearances matter to a great deal.  Applying the right products enhances our beauty and gives us an added boost that makes our confidence soar.
Chanel is a fashion house of French origin that was founded in the year 1909 by its founder Coco Chanel. It operates via headquarter base at Paris and in 310+ locations in both domestic and overseas markets.
Chanel beauty brand has a distinctive product line that includes skincare, make-up and its most popular fragrances. Chanel has been associated with some very well-known names like Kristen Stewart, Keira Knightley, Nicole Kidman, and Vanessa Paradis.
12) Calvin Klein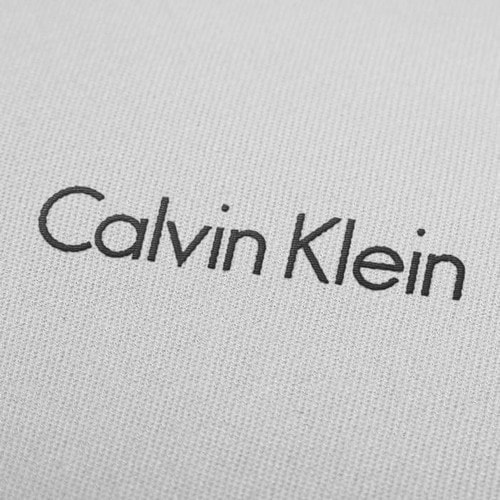 Calvin Klein is a luxury brand that has put its full onus on high quality that will satisfy both professional and personal users alike.  Using the latest technology and cutting-edge ingredients this brand has been able to offer some distinctive products to its esteemed customers.
Calvin Klein is an American origin fashion house that deals in luxury goods. It was founded in the year 1968 by its namesake Calvin Klein. Currently, it acts as a subsidiary of its parent company PVH.
Calvin Klein has introduced several colognes and perfumes in the international market which has taken its success to new heights. Famous celebrities who have participated in its ad campaigns are Toni Garrn, Kate Moss, Mini Anden, Lara Stone, Tyson Ballou, Jerry Hall, Jamie Doman, and Christy Turlington.
13) Urban Decay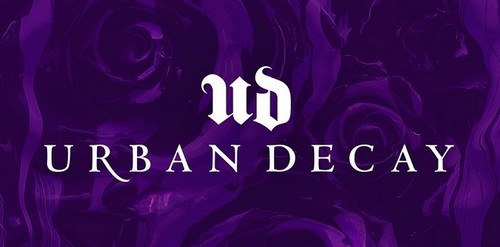 Urban Decay is a personal care beauty brand that deals in the cosmetic industry. It is known for introducing bold colors, high-pigmented products, high-performance formulas, and iconic-naked palettes that have created due awareness amongst the fashion conscious people.
This American origin company was founded in the year 1996 by David Soward, Wende Zomnir, Sandy Lerner and Pat Holmes. It operates in national and international markets via headquarter base at California in the United States.
Urban Decay has targeted younger women who are looking for trendy and upmarket products as its main target customers. It has introduced a wide range of product portfolio that includes diverse eye palettes, nail colors, eye care, lip care, and skin care products.