Tanishq is a jewelry brand in India. It is a division of Titan Company, a company promoted by the Tata Group in collaboration with the Tamil Nadu Industrial Development Corporation (TIDCO). Tanishq's headquarters is at Bengaluru (Bangalore) in Karnataka. Here is the SWOT Analysis of Tanishq.
Strengths in the SWOT analysis of Tanishq :
1) The backing of Tata, Titan and TN government – Tanishq has a strong backing of Tata Group and TN government giving it the necessary resources and markets to function well.
2) A trusted jewelry brand in India – It has been one of the most trusted jewelry brands in India which brand recall is very high. This gives Tanishq an edge over its competitors.
3) Excellent promotional activities – There have been a lot of advertising and promotions for the brand in terms of TV ads, hoarding, promotional offers. Again this is helping in maintaining the brand value of Tanishq in the market.
4) Right Product Mix – Tanishq not only has wedding and diamond collections but also deals in simple, low-priced, daily wear jewelry products giving it an opportunity to reach out to the customers of every stratum of the society.
5) Widespread geographical presence – Tanishq has a store presence in more than 100 cities in India. This is huge feat being a jewelry brand and it again gives an edge over most of the competitors since a product like jewelry is what people want to feel and buy.
6) Multiple award-winning brands – The brand has won many awards in the past for its designs, marketing, and retail chain categories to further strengthen its brand value.
7) Endorsement by famous celebrities –Amitabh Bachchan, Jaya Bachchan, Deepika Padukone and much more are the likes of celebrities this brand has got it associated with for endorsement. These celebrities have an every household reach in India which strengthens the brand association of people of different categories with Tanishq.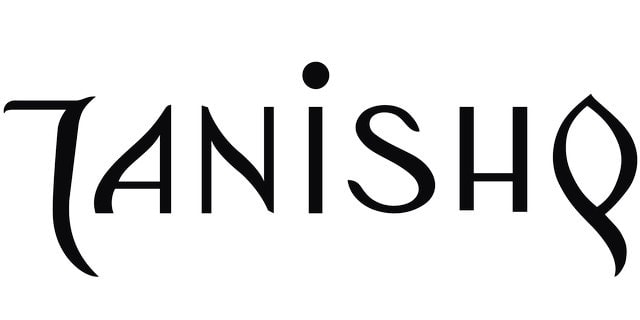 Weaknesses in the SWOT analysis of Tanishq :
1) Limited international presence – Tanishq has a very limited international presence as compared to some of the international brands in the jewelry arena.
2) The limited scope of growth due to fierce competition – A large number of regionalized competitors in India does not allow a fast-paced growth in the market. Tanishq has stores in more than 100 cities but the growth rate is not as expected due to these direct competitors.
3) Initial negative perception of the brand being for rich only – The earlier perception that Tanishq caters only to the rich people hurts a little. Even though they have products for low-income groups as well now, this negative perception needs to be removed completely.
Opportunities for the SWOT analysis of Tanishq :
1) Expand globally – This is a huge opportunity for Tanishq which will help in increasing the reach, revenues, and profits if they can successfully expand themselves globally.
2) Improve growth rate and profitability – This is necessary for every company in every industry but yes for Tanishq it becomes all the more important to make sure they are profitable in this volatile market with such dynamics and competition.
3) Tap the growing economy – It is important to understand the growing demands of growing economy and launch the right products at the right time. This is where Tanishq really focuses upon to increase their market share.
4) Indian wedding market is a big opportunity – Indian wedding market is one of the biggest areas where every jewelry company can see something for itself and Tanishq is no different. This makes it significant to continuously keep this market interested in the brand.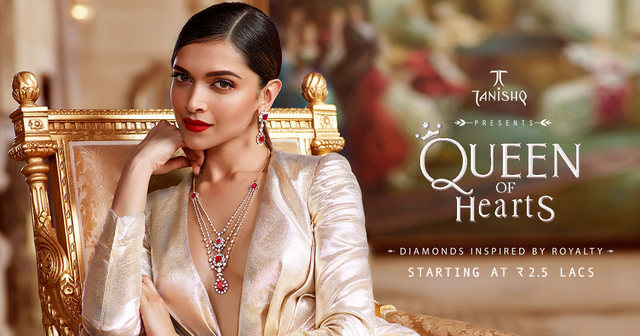 Threats in the SWOT analysis of Tanishq :
1) Escalating gold rates – Gold rates are an ever-escalating affair which makes it difficult for a company like Tanishq to have the consistent profit margins.
2) Dynamic fashion trends – Fashion trends are always in a change mode which needs to be met on almost daily basis. This affects the monetary value of the inventory of such a big organization.
3) Strong competition from both branded and traditional jewelers – Competitors are always a threat to everyone is expanding which makes the window of growth even smaller.
4) Gold is not seen as an investment anymore – A big population in India which used to buy jewelry by considering it as an investment is now moving to different options to invest. It makes the industry more dependent on luxury and fashion targets.
5) Changes in government policies and taxes – This has been a big problem for luxury items. Every budget sees change in some of the other way in luxury products like jewelry which affects the profitability of such companies in a big way.
6) Increasing rates of interest – This is again related to the changes in financing rates which are increasing year on year making it more difficult to reach profitability consistently.
Liked this post? Check out the complete series on SWOT