Rin Bar has always been synonymous with whitened and shining clothes in the mind of the average Indian. From the day when Hindustan Unilever introduced the blue coloured cake soap for washing clothes for the first time in 1969 Rin has been a part of every Indian housewife's shopping list which turned this into a huge success and an iconic brand.
The company later launched the Rin detergent powder and today the other variant available are Rin Matic for washing machines and Rin Ala a bleach and stain removal detergent. Rin which was earlier available in only one color today has more than several fragrances associated with it. Though it has faced stiff competition from Surf, Tide, Aerial, and Nirma Rin still continue to be a popular brand in the detergent segment.
Strengths in the SWOT analysis of Rin Bar :
Strengths are defined as what each business does best in its gamut of operations which can give it an upper hand over its competitors. The following are the strengths of Rin:
Iconic history – Rin was one of the earliest detergent bars to be launched in India and since then has always been a household favorite with its lightning streak icon. The history of Rin is its biggest strength.
Association to whiteness – Rin through its consistent promotion has been able to associate itself with the whiteness of "saphedi". The first name that would spring up in an Indian mind when the word white clothes are mentioned is Rin.
Commitment to innovation – What started off as a blue cakes detergent bar today has metamorphosed into washing powder, fabric whitener and even detergent for washing machines. The strong commitment to innovating in accordance with the demands of time has kept Rin alive.
Brand Management – The Brand Equity Survey conducted in 2014 reveals that Rin is one of India's most trusted brands. The reason for this is the advertising campaigns and promotions that Hindustan Unilever has undertaken for the brand.
Wide distribution – Hindustan Unilever has always been credited with ownership of some of the world's most pervasive distribution channels and Rin is a classic example of how they could reach out to even the remotest villages through their distributors.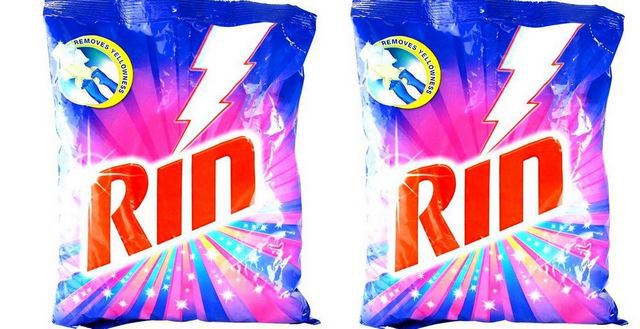 Weaknesses in the SWOT analysis of Rin Bar :
Weaknesses are used to refer to areas where the business or the brand needs improvement. Some of the key weaknesses of Rin are:
Strong brand association: This is an example where the same strategy emerges as both a strength and weakness. The strong association of Rin with whiteness has made the customer close their eyes to other attributes of the detergent which makes it a weakness.
Internal Rivalry: HUL has other popular detergent brands like Surf and Wheel which eat into the market share of Rin.
Low Price: Rin is priced lower than its competitors which gives the customer a negative image of its quality. The low price has also created an impression in the minds of the customer that Rin may be the right product for the lower strata of society.
GST regime: Detergent companies targeting India has had to slash their prices for soaps in order to accommodate for GST.
Opportunities for the SWOT analysis of Rin Bar :
Opportunities refer to those avenues in the environment that surrounds the business on which it can capitalize to increase its returns. Some of the opportunities include:
Changing Lifestyle of Consumers: Consumers today are looking out for fast and easy options to wash their clothes. They are mostly dependent on washing machines and are willing to pay more for faster and better results. This presents a huge opportunity for detergent companies to launch new products to satisfy the change of need.
New Markets: There is a huge scope to diversify in the detergent market both horizontally and vertically with the result that there may be scope for higher penetration with either the same product or variants of it.
Specific Needs: Earlier detergents had to only clean clothes but customers are getting fussier and today detergents need to make clothes not just but shiner and softer with the result that more opportunities are emerging.
Need for organic detergents: Just like in most other products there us a lot of talks doing the rounds on the side effects of chemical based detergents creating a growing need for organic detergents.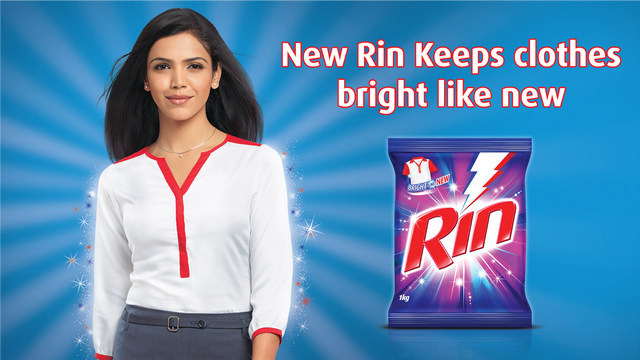 Threats in the SWOT analysis of Rin Bar :
Threats are those factors in the environment which can be detrimental to the growth of the business. Some of the threats include:
The threat of substitution: There are innumerable substitutes available for a detergent bar like Rin some of which may have superior characteristics to offer like liquid detergents or fabric whiteners which are more specific in their usage.
The threat from competitors: Rin faces a lot of threat from competitors both within and outside HUL.Some of its closest competitors are Surf, Tide, Wheel, Nirma, and Ariel.
The threat from domestic brands: There has been a recent growth in domestic brands like Patanjali in India which are drastically eating into the market share of established detergent brands.
Growing raw material costs: The cost of raw materials are growing which in turn affects the overall pricing strategy of a brand like Rin which is a lower priced detergent.
Liked this post? Check out the complete series on SWOT