Pirelli tires are a tire maker based out of Italy founded in the year 1872.Pirelli which has around 30,000 employees registered a turnover of 5 billion euros in the year 2016. Quite unlike most other tire companies who focus on replacement tires primarily, Pirelli has its main focus on the consumer tires market and makes tires for motorcycles, scooters, passenger cars and cycles.
After the company went through a major restructuring and reorganization it completely spun off its industrial tires division and is not resting its entire focus on segments such as high-value tires and also on specialties and super specialty tires. The company is also going through a temporary privatization period through a tie-up with a Chinese company called ChemChina. The company has operations in more than 160 countries and around  19 factories across 13 countries.
Strengths in The SWOT analysis of Pirelli Tyres
Strengths are defined as what each business does best in its gamut of operations which can give it an upper hand over its competitors. The following are the strengths of Pirelli Tyres:
Focus on consumer segment only: Pirelli has put their entire focus into the consumer segments and makes tires for cycles, motorcycles, scooters and passenger cars.
Focus on value segments: Pirelli looks at the High-Value segment includes which includes 18 inches car tyres called New Premium, car tyres, labeled Specialties and Super Specialties which cater to highly specific client needs, motorcycle tyres, named Premium, which are high performance, tires and  New Premium car tyres which are 18 inch tires used in bigger cars and Premium motorcycle tyres
Focus on customer needs: Pirelli tires are highly customer centric and they give a lot of importance to listening to the voice of the customer. The company invests a lot of effort and time in capturing the voice of the customer.
Motorsport technology: Pirelli Tires are experts in motorsport technology and has been an exclusive supplier for SBk since 2004 and has been an exclusive supplier of tires for F1 from the year 2011. It has sponsored more than 1700 races in a year.
Focus on performance and style: The tires made by Pirelli are primarily looking at balancing both performance and style. The tires also focus on driving safety and are mostly high grip tires which work effectively over a wide variety of terrains.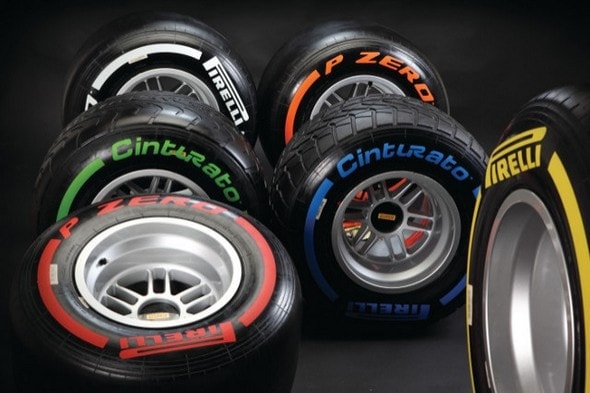 Weaknesses in The SWOT analysis of Pirelli Tyres
Weaknesses are used to refer to areas where the business or the brand needs improvement. Some of the key weaknesses of Pirelli Tyres are:
Split up: Pirelli recently went through a series of restructuring and reorganizations. The end result of this was a split of operations and currently, Pirelli has decided to remove its focus on industrial tires and focus exclusively on consumer tires. This might mean that it is putting all the eggs in one basket.
Low margins The primary focus of the company is in the consumer market where the company might achieve high volumes but the value per sale is low.However because of the intense competition in this sector achieving the necessary volumes is becoming a challenge.
Presence in too many geographies: Pirelli has operations in countries like Italy, Germany, France, Hungary, China, Japan, India. Brazil and USA amongst others. The company has facilities in 19 locations spread across the globe. The operations are on such a large scale that it is becoming a bit challenging to manage.
Scalability: The company is also facing a lot of issues in scaling up its operations and this is proving to be a costly affair for the company.
Value generation programs: Pirelli has been envisaging putting in place numerous initiatives for value addition and these initiatives are eating into the revenues of the business.
 Opportunities in The SWOT analysis of Pirelli Tyres
Opportunities refer to those avenues in the environment that surrounds the business on which it can capitalize to increase its returns. Some of the opportunities include:
High growth potential in India: As per latest research the markets that tire makers will need to focus on would beChina, India, and Brazil. India however already has around60 manufacturers of tyres both big and small, many of which have presence only in local markets. The tire market is predicted to have a CAGR around 9 % per year between 2015 and 2021.
Evolving Customer Needs: There is expected to be a surge in the need for tires that satisfy specific safety and grip needs since customers have increased the focus on both these aspects.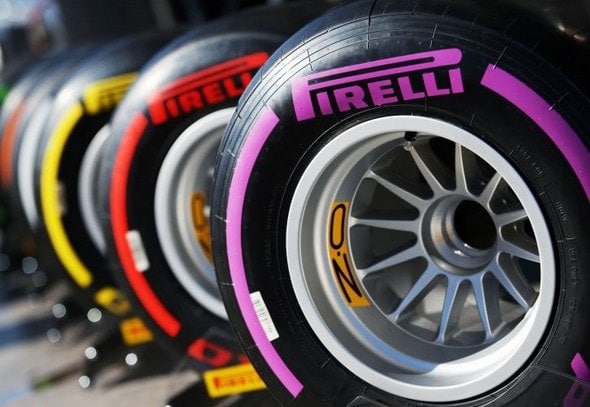 Threats in The SWOT analysis of Pirelli Tyres
Threats are those factors in the environment which can be detrimental to the growth of the business. Some of the threats include:
Competition: The company faces stiff competition from brands like JK tyres, Apollo Tyres, Dunlop, Bridgestone, Michelin, Good year and Cooper Tires in India.
Fluctuating costs: The cost of raw material for tires and the cost of technology and innovation are all increasing rapidly and this will affect the pricing of the tires.
Liked this post? Check out the complete series on SWOT