Continental Tires a company that specializes in tires, brake systems, vehicle chassis component and vehicle safety systems. The company which is headquartered in Germany has operations in most countries across the world. With a revenue to the tune of 44.5 billion Euros, the company employs more than 220,137 workers in its various facilities as of 2016.
The company's primary focus is on the tires business and they make tires for passenger cars, SUV's , light and heavy vehicles, racing cars and farm equipment. Continental is always committed to building tires that are safe for all road conditions and they have a track record of winning the trust and confidence of their customer. The company envisages to redefine mobility by providing safe, accident-free roads and environmentally safe tires.
Strengths in The SWOT analysis of Continental  Tyres
Strengths are defined as what each business does best in its gamut of operations which can give it an upper hand over its competitors. The following are the strengths of Continental:
Focus on core values: From the time it was set up in the year 1871, the company has also upheld the four values it believes in which are trust, passion to win, freedom to act and for one another. These values have been imbibed and integrate with every action that the company has taken since then and the leader attribute their success to this.
Corporate Culture: The culture of the company which trickles down from the top management to the lowest level of employees is all about trust and freedom and each individual is given ample opportunities to grow and excel in their career and job roles. This culture has been able to create highly satisfied employees who do need incentives to perform.
Focus on customer needs: Continental Tires has always developed products based on customer feedback and has a robust system for collecting and implementing feedback.This has helped them to get a better hold of market trends and incorporate them faster into products.
Corporate Strategy: The corporate strategy of the brand is based on three pillars which are their focal area for value addition – productivity, innovation and global growth. The company strategizes to integrate these areas and look at building the sustainable competitive advantage.
Management Style: Quite unlike the German culture, Continental Tyres has centralized yet decentralized management and decision making style.While the framework is set in a centralized manner for taking each strategy and planning is also centralized, the execution is handed over to each individual and thus every employee of the company gets a chance to work in a free environment.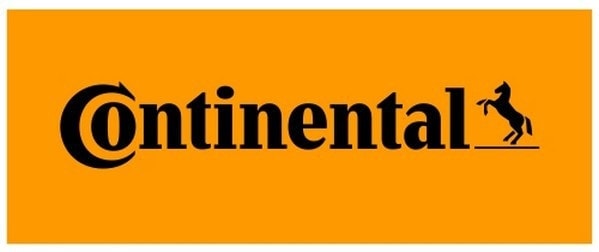 Weaknesses in The SWOT analysis of Continental  Tyres
Weaknesses are used to refer to areas where the business or the brand needs improvement. Some of the key weaknesses of Continental Tyres are:
High costs of service: The cost of service is high for Continental especially in the case of light and heavy commercial vehicles. With increased focus on green option disposal and management of waste managing these tasks have become high costs for the business.
Low margins: In most of the tire segments like radial for heavy vehicles and farm equipment the volumes are low and in the case of high volume segments like tires for passenger cars the competition is high and this reduces the margins significantly.
Presence in too many geographies: Continental Tyres has operations in most of the countries across the globe and the cost, as well as efforts of reaching out to this huge market and the returns on investment from this, is reducing day by day. Added to that is the reduction in market share because of multinational as well as regional players.
Opportunities in The SWOT analysis of Continental  Tyres
Opportunities refer to those avenues in the environment that surrounds the business on which it can capitalize to increase its returns. Some of the opportunities include:
High growth potential in India: As per latest research the biggest market for tires will be Chine, India, and Brazil. Indian alone has roughly 60 manufacturers of tyres both big and small, many of which have presence only in local markets. The tire market is predicted to have a CAGR around 9 % per year between 2015 and 2021.
Evolving Customer Needs: There is a greater demand for driving safety and thus high grip tyres for cars and two-wheelers have huge future potential.Customers are environmental savvy and there is also a demand for gree tire options.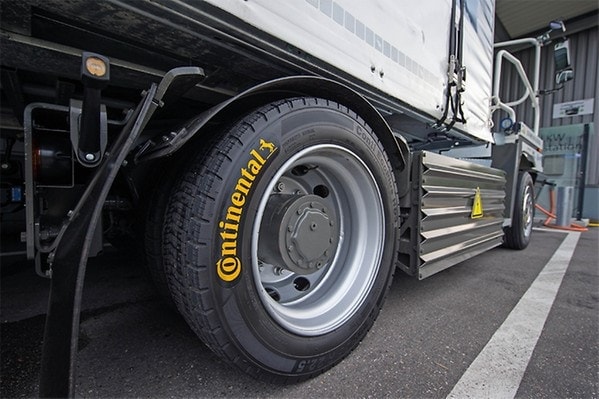 Threats in The SWOT analysis of Continental  Tyres
Threats are those factors in the environment which can be detrimental to the growth of the business. Some of the threats include:
Competition: The company faces stiff competition from brands like JK tyres, Apollo Tyres, Dunlop, Bridgestone, Michelin, Good year and Cooper Tires in India.
Fluctuating costs: The cost of raw material for tires depend on oil prices since many are oil-based derivative and the cost of service are also high as well as fluctuating. This creates numerous pricing challenges.
Liked this post? Check out the complete series on SWOT