Mango is a Spanish fashion retailer that specializes in clothing for women. The clothing company headquartered in Barcelona makes casual and semi-casual clothing for men, women, and children. The company has a production output of 18,000 which essentially comprises of jeans, casuals, and other fashion garments.
The company which is owned by the Spanish Billionaire Isak Andik aims at creating stylish clothes which are trending in women, men and kids fashion and offer them to customers at affordable prices. The company which currently has operations in around 109 countries registered an annual turnover of 2.6 billion USD.
With around 13,456 employees the company operates around 2375 stores across its markets which are exclusive outlets of the brand. The brand designs manufacture and distribute all its products on its own. They also sell their products through their website mangoshop.com.
Strengths in the SWOT analysis of Mango
Strengths are defined as what each business does best in its gamut of operations which can give it an upper hand over its competitors. The following are the strengths of Mango :
Strong diversification strategies: Mango was traditionally a seller of women clothes. But the company was quick to realize that it had opportunities in other segments following which it diversified into men, children and teen wear which in turn helped to fuel their expansion plans and improve their profits,
Design: Quite unlike their biggest competitor Zara which is infamous for copying styles from popular designer and fashion houses, Mango is known for their unique designs. The focus of Mango is on creating comfortable clothes that are trendy but long-lasting and durable.
Dynamic Product Line: Mango started off by making glitzy party wear for women, which was predominantly shiny and had rich textures and vibrant colors. However, they were quick to realize that what women wanted to frequently purchase was clothes for everyday wear and quickly they adapted their clothing line to meet this demand. They realized that there were gaps in teenage clothing, quickly adapting their product lines to accommodate this demand. This ability to fine-tune and adapt product lines has always been a strength.
Costs: In order to fight competition Mango decided to offer clothes at affordable prices while never compromising on quality. With this agenda in mind, the company has decided to outsource their design to Asia and Europe. They are also planning to slash design to show times.
Low turnaround times: The brand has reduced the stock turnaround time to two weeks wherein new stock which is in accordance with latest trends are displayed every two weeks. This is helping them to lure more customers into both their website as well as their showrooms.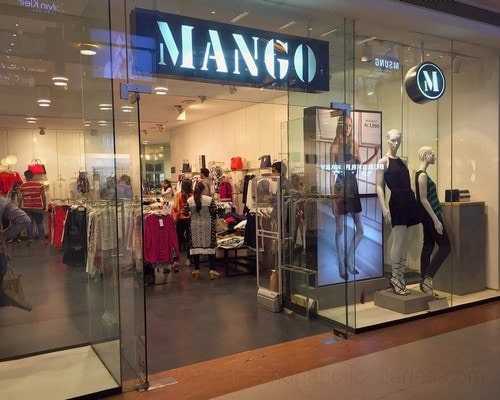 Weaknesses in the SWOT analysis of Mango
Weaknesses are used to refer to areas where the business or the brand needs improvement.   Some of the key weaknesses of  Mango are:
Copying Zara: Being a Spanish brand, the biggest competitor of Mango is Zara and the company has been in the constant bid to outdo the latter. The over-focus on doing better than Zara have led to the brand being labeled as trying to copy the market leader both in strategy and in designs.
Unused inventory in Asia: Mango recently moved to the Asian market and they follow the same strategy of changing their display once in every two weeks. Being a brand with a western outlook they have been unable to adapt to this market which when coupled with the fast turnaround time has led to a lot of unsold inventory in this region.
Inability to adapt to new markets: Mango has been expanding aggressively to foreign markets in Asia and Australia. However, it has been unable to replicate the success it had in Europe in both these market. The reason for this could be that it was unable to adapt to the needs of the customers in these regions.
Opportunities in the SWOT analysis of Mango
Opportunities refer to those avenues in the environment that surrounds the business on which it can capitalize to increase its returns. Some of the opportunities include:
Diversification of new product lines: Mango has been primarily a clothing brand but there is a lot of scope in related categories such as eyewear, fragrances, shoes, luggage, leather goods etc. Mango can look at moving aggressively into these lines especially in emerging markets like Asia and Africa where the competition is low but unsaturated demand is high.
Traditional Wear: Migrating from the western outlook, Mango should look into the traditional wardrobe options in Asia and Africa since customers here have a strong preference for their traditional attire in these regions.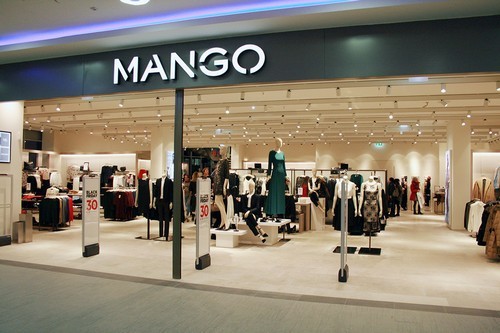 Threats in the SWOT analysis of Mango
Threats are those factors in the environment which can be detrimental to the growth of the business. Some of the threats include:
Competition: The main competitors of Mango are Zara, Berzka and Forever 21.
Segmentation: Though Mango has moved to other segments like menswear and kids wear the brand still continues to be known as a women wear brand.T his image needs to e modified for it to sustain in the long run.
Liked this post? Check out the complete series on SWOT