An airline company headquartered in Gurgaon, Haryana, Indigo positions itself as a low-cost carrier. Established as a private enterprise in the year 2006 by Rahul Bhatia, Indigo listed publicly in the year 2009.
In addition to domestic flights to various Tier 1 and Tier 2 cities across India, Indigo also flies to international locations like Dubai, Malaysia, Singapore, Bangkok, Kathmandu, Sharjah, and Doha. Indigo is currently India's largest passenger carrier and in the year 2018, it has registered a market share of 39.9 %.
The company operates a fleet of 161 aircraft flying them to 42 domestic and 8 international destinations. The company registered an annual turnover of 2.5 billion USD and employs around 12,362 employees. The company has been awarded consecutively for eight years in various surveys done by rating agencies as one of India's best places to work with.
Strengths in the SWOT analysis of Indigo
Strengths are defined as what each business does best in its gamut of operations which can give it an upper hand over its competitors. The following are the strengths of Indigo :
Positive Image: IndiGo has carved an image of being the most efficient low fare operator not just in the domestic market but also globally. This image of a low-cost carrier that provides high-quality services has resulted in making it the preferred travel option for many frequent travelers.
Services: Indigo offers a wide gamut of services such as multi-channel direct sales, online flight booking, round the clock customer support through call centers and airport counters, online flight status checking, a user-friendly IndiGo app for Android etc.
High stakeholder engagement: Through a robust customer interface Indigo ensures that it keeps track of customer needs and also communicates to every customer on a regular basis. Indigo also has a high level of employee satisfaction and has been consistently voted into India's best places to work in.
Highly drive workforce: Indigo is a hassle-free place to work in and this has ensured that they have a highly motivated and self-driven workforce.Indigo has deployed the i-fly facility where their new employees are given complete real-time training on how to deliver the best customer service. This has been considered as the best training facility in this domain. In addition to this, the company also ensures that their employees enjoy a stress-free environment with a proper work-life balance.
Corporate Social Responsibility: The Corporate Social Responsibility (CSR) initiative of the airline named as IndiGoReach has undertaken a lot of initiatives for the upliftment and well being of children, women empowerment, and environment. Their social work encompasses not just cities but extends to remote locations as well.
Fleet Strategy: The fleet strategy of Indigo has always focused on ensuring that the average fleet age in four years. The airline has also ensured that it purchases its fleet at prices much lower than what a seller would sell them for. This has helped the airline maintain its low costs consistently.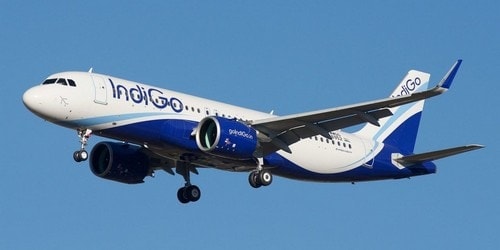 Weaknesses in the SWOT analysis of Indigo
Weaknesses are used to refer to areas where the business or the brand needs improvement. Some of the key weaknesses of Indigo are:
Sustaining profits: Indigo is positioned as a low-cost carrier and thus pricing for the airline needs to be as low as it can be managed. At the same time, the costs need to be maintained as low as possible. However Indigo has often been unable to sustain its profits consistently and this can be a weakness for the company.
Over-dependence on volumes: In order to sustain profits the company needed to ensure that the volumes were always high and business could not be affected by fluctuations in demand. This means that the business needs to ensure that sufficient steps are taken to ensure consistent volumes and this required an additional investment.
The grounding of aircraft: After the safety of Pratt & Whitney aircraft became questionable, the Civil Aviation Authority had to make a decision to ground these airplanes owned by Indigo. This scandal affected the goodwill and trust of the customer.
Opportunities in the SWOT analysis of Indigo
Opportunities refer to those avenues in the environment that surrounds the business on which it can capitalize to increase its returns. Some of the opportunities include:
Growing demand for foreign travel: There is a surge in the number of people in India who need to travel to foreign locations both for business and pleasure. This means that there is a huge scope for the airline to expand to more foreign destinations.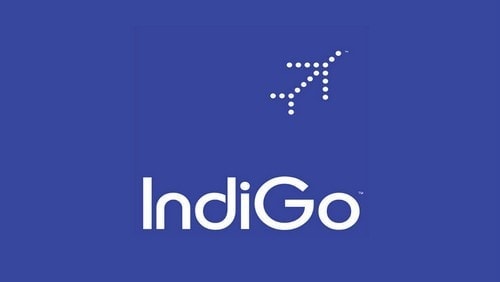 Threats in the SWOT analysis of Indigo
Threats are those factors in the environment which can be detrimental to the growth of the business. Some of the threats include:
Competition: The airline faces a lot of competition from brands such as Jet Airways, Indian Airlines, Air India, Singapore Airlines etc.
Costing: The key components of cost in an airline is the fuel which is highly fluctuating and in order to manage the pricing in accordance with the dynamics of fuel prices is a threat today and even in the future.
Liked this post? Check out the complete series on SWOT