Guinness is a popular Dry Stout industry that was formed during the year 1759 and is headquartered in Ireland. It is an Irish dry stout that was made in the brewery of Arthur Guinness located in St. James Gate, Dublin, Ireland. It is one of the most successful brands of beer across the world. Guinness is brewed in almost 50 countries and has good sales for the past year.
Guinness is being relished worldwide all over the world on daily basis. The company continues to experiment and innovate in the revolutionary style. One of the modern developments in Guinness beer is its burnt flavour from malted and roasted barley. Over the years, Guinness blends a portion of old brew with freshly brewed beer to produce a sharp flavour lactic acid.
The company's draught beer has a thick and creamy head that arises out of mixing the beer using carbon dioxide and nitrogen. This beer is a big hit among the Irish, in Ireland and abroad. During the year 2001 when there was a decline in the consumption of beer, even though it was the best-selling alcoholic drink in Ireland. At that time, the company has made almost two billion pounds annually.
Let us examine the SWOT analysis of Guinness.
Strengths in the SWOT analysis of Guinness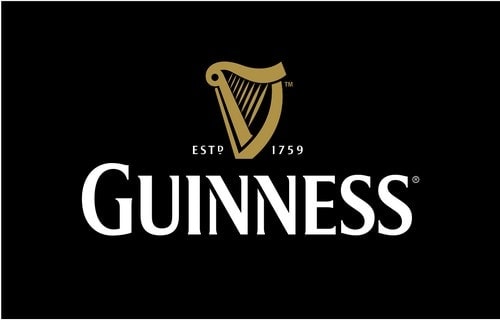 Brand Strength – Guinness is a popular brand and it is the most reputed and consumed beer in the UK and Ireland. Hence, Guinness has a strong brand strength that helps in strengthening business operations.
Strong legacy – Guinness has a strong legacy that is a great strength to the company. Having been formed during the year 1759 and till now, the company has gone through astonishing lengths to produce outstanding beer. There are many milestones on the company's path; the best is yet to come.
Wide ranges of beer – Guinness has a wide selection of beers. Few of their popular brands are Guinness Draught, Guinness Hop House 13 Lager, Guinness Foreign Extra Stout, Guinness Dublin Porter, Guinness West Indies Porter, and Guinness Nitro IPA.
Innovative products – The Company produces many innovative products, due to which it has a huge product range. This helps the customers to have a wide selection of beer. It has introduced a new target for vegans and vegetarians.
Excellent recipes with great composition – The Company have an excellent recipe for each of their products. They make use of the ingredients in a fine composition that provides excellent beer for the customer.
Strong distribution network – It has an excellent distribution network and hence it is available across the world.
Weaknesses in the SWOT analysis of Guinness
Complexity to taste – Guinness beer's taste is a bit complex and it is quite difficult for people to get adjusted with it. This is a weak point for the brand as it is tough to get new entrants for the product.
Specific product – The Company produces a very specific product, Stout. So if people do not use it, then they tend to lose customers.
Low sale – The Company faces fewer shares and also a decreased market share in some of the country that is a great weakness to the brand.
Restriction on advertising – Certain countries faces a certain ban on liquor products. This will affect sale in some part of the world.
Taxes on Alcohol – Taxes that are applied to alcoholic beverages and various industry regulations are a great weakness to the brand.
An independent brand – Guinness is no longer a family-owned company and hence it competes with other brands.
Opportunities in the SWOT analysis of Guinness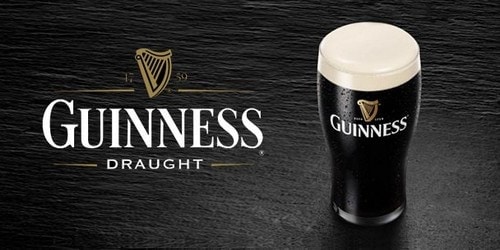 Recession time – During the recession time, more people tend to take alcohol. This provides huge opportunities for the company.
The sponsor of events – The Company sponsors many events to get many opportunities for the brand. This will enhance its business operations.
Brand expansion – The brand expands to include craft beers that provide huge opportunities for the brand.
Social media – Guinness ties up with social media for gaining visibility of the brand.
Youngster's choice – Youngsters desire beer over any other liquid. So it has a wide opportunity.
Threats in the SWOT analysis of Guinness
Fluctuation rate of raw materials – Where there is a rise in the cost of raw materials that occurs due to inflation, it hits the production and sale. Hence, this becomes a huge threat to the business.
Duties and government regulations – Excise duties and regulations of government are an obstruction to the expansion plans. Hence, this is, in fact, a threat to enhance their business.
Market preference craft beer – There is a huge demand for the craft beer in the market that is probably a threat to the sale of this brand.
Increase in price – Guinness beer is said to be more expensive than the domestic beers, which is, in fact, a huge threat to the business.
Topic of SWOT of Brands
Alternatively, check out the Marketing91 Academy, which provides you access to 10+ marketing courses and 100s of Case studies.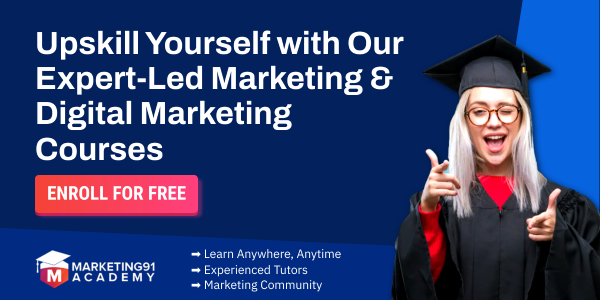 Liked this post? Check out these detailed articles on