Emami is a conglomerate that was established during the year 1974 and is headquartered in West Bengal, India. The company is well known for its fairness cream products. Ever since its formation, Emami has grown in India with various sectors like FMCG, packaging boards, newsprint manufacturing, real estate, edible oil, biodiesel, hospitals, retail, cement, pharmacy chain, and solar power.
The Emami group is formed by two friends named R.S. Aggarwal and R.S. Goenka. At present, Emami is one of the trusted brand and more like a brand of the country. The company has about 25,000 employees and has a group turnover of about Rs. 12,000 crores and a market valuation of about Rs. 50,000 crores.
Emami is the leading and fast growing business in personal and healthcare. It has a huge portfolio of various household brands like Navratna, BoroPlus, Zandu Balm, Fair and Handsome, Fast Relief, and Kesh King. It has about 300 products that are based on Ayurveda formulations.
Emami current operations span across 60 countries that include Europe, GCC, Africa, SAARC, and CIS countries. There are about 121 Emami products that are sold almost every second across the world.
The company has about 25, 000 employees and their products are sold in more than 40 lakhs outlets across 3150 distributors.
About Emami
Type: Fast-moving consumer goods (FMCG) company
Industry: Personal care and healthcare
Founded: 1974 in Kolkata, India
Founders: Radhe Shyam Goenka and Radhe Shyam Agarwal
Headquarters: Kolkata, India
Area served: India, Bangladesh, Nepal, Sri Lanka, and the Middle East
Current CEO: Mohan Goenka
Number of employees: 10,000+
Major products: Personal care products, healthcare products, and food products
Strengths in the SWOT Analysis of Emami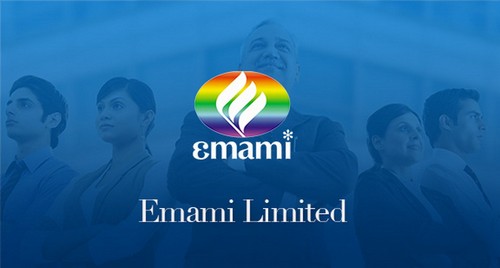 Diverse Business Conglomerate – Emami group has a great presence along with leadership positions in diversified industries like BioDiesel, FMGC, Paper, Edible Oil, writing instrument, Healthcare, Retail, Solar Power, Cement, and Contemporary Art.
Dynamic and Idealistic Leadership – Emami has a strong workforce of about 25,000 employees that are led by dynamic and professional leaders who are of senior management.
Progressive and Evolving Company – Having a strong focus on customer insight and as the company is into constant innovation, Emami's success is tied up in the ability to evolve to great heights strategically. The company provides path-breaking quality products and focus on sustaining customer trust.
Global Footprints – Having a global presence is the main strength of the company and is ready to expand further. It has its presence in about 60 countries, Emami strengthens its infrastructure to enable its business operations to expand in international markets by having a special focus in the Middle East and CIS.
Strong Brands in the portfolio – The company has strong brands in its portfolio and due to which the company has reached to about Rs. 100 crores plus brands.
Local Culture – The company shows deep roots in the local culture and there is a great understanding of the consumer needs.
Weaknesses in the SWOT Analysis of Emami
Limitation in diversification – Though the company has entered into huge diversification, as compared to its competitors it has not diversified much. It planned to enter into the baby care segment but could not succeed in it.
Controversy – During the year 2007, the company has entered into controversy for its skin whitening cream advertisement. The company along with the actor was accused of perpetuating racism.
Technology Limitations – The company sees a lower scope of investing in technology and scale on the economy when it comes to small sectors.
Counterfeit Products – Fake products narrow the scale of the company's growth in the market.
High Advertising Cost – Increase in the cost of advertising the company's products might lead to an impact on the margin of the revenue.
Competitors Strong Brand – The company tends to lose its market share in many categories due to the increase in the competitor's brands that is stronger than the Emami brand.
Opportunities in the SWOT Analysis of Emami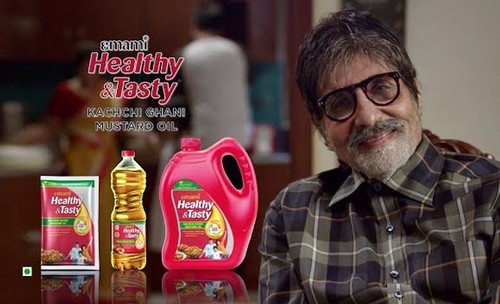 Increasing population – Demographic trends like an increase in population and the purchasing power has seen a dramatic rise in the health care market. Thus there sees a huge opportunity for growth for the company.
Product Expansion – Related diversification in various other sectors sees a huge opportunity into the growing categories. As there are more and more sectors to offer their products, it even gives a way for their business to expand.
Growth in Retail Sector – Having seen a huge opportunity in the retail sector, the company can expand its horizon on the ways to cater to this channel
Changing Lifestyles – Changing lifestyles and rising income levels sees a huge chance for the business to flourish.
Export Potential – Having been served in many countries, expanding its horizon towards many other countries would give huge opportunities to the company in terms of business and revenue.
Threats in the SWOT Analysis of Emami
Increase in Competition – Increase in competition from other FMCG companies is a serious threat to the company with respect to its products and business.
Many International Brands­ – Availability of many international brands and also increase in bargaining power of big retailers who could be able to negotiate for good margin is indeed a serious threat to the business.
Other Competitions – Emami also faces tough competition from unbranded and local products which is also a serious threat to the brand.
Raw Material Cost – Increase in the cost of raw material would affect the business revenue.
Tax & Regulatory Structure – Various tax and regulatory structure passed by the government at many times will impact the company. This is, in fact, a serious threat to the company.
Liked this post? Check out the complete series on SWOT