Gold's Gym is a global chain of gyms and fitness centers which is headquartered in the USA. With world-class equipment and the best trainers in the business, Gold's gym has carved a niche for itself across the globe. Gold's Gym has a strong presence in India with around 125 fitness centers spread across all regions of the country.
Gold's Gym India is well recognized for its unparalleled success in fitness which it offers to the customer through the best equipment, top class fitness knowledge, and customized fitness plans. The gym follows all industry benchmarks and fitness modules are designed in accordance with what is mandated with each age group.
The trainers are certified by global agencies and they are provided ample support through weight and fitness counseling. There are also a set of diet and nutrition experts who also provide advice on the ideal diet for the gamers. The gym has an annual revenue of 2.4 million USD and the CAGR of 8.7 %.
Strengths in the SWOT analysis of Gold's Gym :
Strengths are defined as what each business does best in its gamut of operations which can give it an upper hand over its competitors. The following are the strengths of Golds Gym are:
Top class facilities: Gold's Gym has state of the art facilities such as a spacious gym, industry certified equipment and quality trainers. There are also a large number of training facilities across the globe and the wide coverage.
Capital: Gym is an infrastructure-rich operation and thus highly capital intensive. Gold's Gym has an adequate capital source and is cash rich with consistent revenue generation. This acts as the biggest strength of the gym.
Great Locations: Gold's Gym has been able to locate itself at prominent points across leading cities and through a well-established network of fitness centers has been able to reach out to a relatively wide audience.
Qualified Trainers: Many gyms fail because they are unable to provide the right training support. Quite contrary to what happens today Gold's Gym provides personal trainer on demand and their gyms are equipped with highly qualified fitness experts who also double up as personal trainers.
Celebrity endorsements: Gold,s Gym has been endorsed by some leading celebrities who have been celebrated for their fitness regimes. Some celebrity endorsers of Gold's Gym are Arnold Schwarzenegger, Salman Khan, John Abraham, and Rock.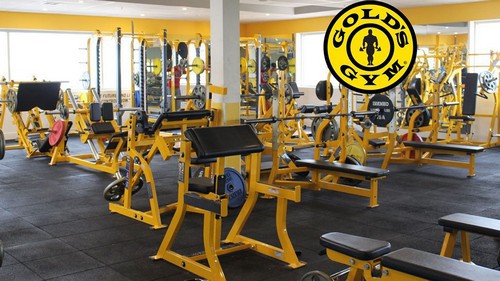 Weaknesses in the SWOT analysis of Gold's Gym :
Weaknesses are used to refer to areas where the business or the brand needs improvement. Some of the key weaknesses of Gmail are:
Poor financial Management: Though Gold's Gym has been focused on consistent revenue generation they have not focused on cost control. This poor financial management can prove to be detrimental in the long run.
Underestimation of competition: Gold's Gym is a premium player in the fitness market. However, they have been overconfident and not worked adequately in building goodwill since they have felt that the competition may not be able to overtake them- an assumption which has proven to be costly.
Excessive focus on individual training: The focus of Gold's Gym is on personal fitness goals. They are extremely strict about customers following their fitness regime with the result that customers often feel drained out with the fitness focus.
Changes with time: Gold's Gym focuses more on equipment and personal fitness plans. The equipment is also regularly maintained and all this means a huge and continuous maintenance. This can prove to be a costly affair.
Opportunities in the SWOT analysis of Gold's Gym :
Opportunities refer to those avenues in the environment that surrounds the business on which it can capitalize to increase its returns. Some of the opportunities include:
Growing demand for fitness: People are extremely focused on fitness and more and more people have started frequenting the gym. This growing demand for fitness is an opportunity that gyms can capitalize on.
Value-added services: The gym can no longer afford to exist by just providing fitness services. There is a strong need for value-added services like diet and nutrition, personal training and also cafes and food courts. All this can be charged a premium which helps to improve revenue prospects.
Growing health concerns: With changing lifestyles like increased consumption of fast food, obesity, lifestyle diseases etc more and more people are trying to become part of weight loss programs. This has created a growing need for gyms.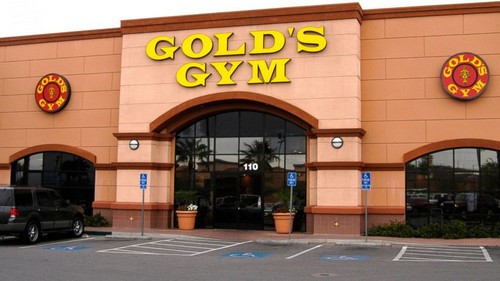 Threats in the SWOT analysis of Gold's Gym :
Threats are those factors in the environment which can be detrimental to the growth of the business. Some of the threats include:
The threat of substitution: There are gyms everywhere and apartments and community living spaces, as well as hotels, have fitness centers. Most of these do not require to be paid and thus people prefer to go there. This may emerge as a strong threat.
Competition: In addition to international players like 24 Hour Fitness, Anytime Fitness etc Gold's Gym also faces a lot of competition from local and regional players.
Liked this post? Check out the complete series on SWOT