Godrej Consumer Products limited (GCPL) is one of the leading FMCG companies in India. It offers products in soap, toiletries, cosmetics, household care, hair care and fabric care categories. GCPL operates in more than 60 countries in Asia, Africa, Europe, Middle East and Latin America. GCPL has been recording strong growth in revenues (8.9% in FY2015) and operating margins (18.6% in FY2015). GCPL is headquartered in Mumbai, India.
Strengths in the SWOT Analysis of Godrej Consumer Products Limited :
Strong Brand Portfolio: GCPL is one of the largest FMCG companies in India with a broad brand portfolio and the wide range of customers. According to company estimates, over 600 million people use a Godrej product every day. The company has been able to create a strong brand portfolio which enables it to reach to various different consumer segments.
Strong market positions in multiple categories: GCPL has leading market positions in categories such as hair colours, household insecticides and liquid detergents. It has also maintained a strong position in the soap category.
Ability to create a strong brand: GCPL has been able to create strong brands in various segments such as Good Knight, Godrej No.1 and Cinthol etc. With strong marketing and distribution, GCPL products are popular and enjoy high brand awareness.
Focus on Innovation: GCPL has been focusing on innovation and expanding its product portfolio through brand extensions and new product launches. This is supported by company's robust R&D facilities which enable it to improvements in product quality, cost savings, improvements in packaging and higher efficiency.
Increasing presence in a Global market: GCPL is on the look forward to expand itself globally especially in the emerging nations. In FY 2015, GCPL's share of revenue from international market was 47.5% of its total revenue. The company is present in more than 60 countries like Sri Lanka, Bangladesh, South Africa, Argentina and Kenya etc.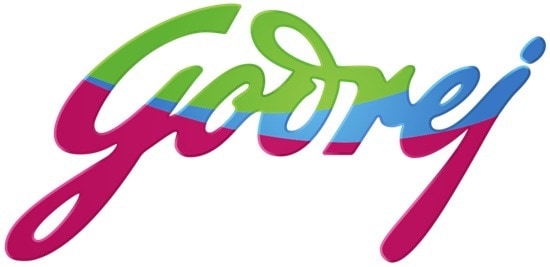 Weaknesses in the SWOT Analysis of Godrej Consumer Products Limited :
Lack of scale: Even after building a strong brand portfolio and distribution, GCPL lacks scale like ITC or HUL which are its competitors in various FMCG segments. These companies have the financial strength to diversify in different business and invest higher in more products. This affects GCPL's competitiveness to these companies.
Stiff competition affects market share: India has various players in many of the categories in the FMCG industry. This ensures stiff competition in the market and hence limits the market share for GCPL. The entry of Patanjali has also reduced the market share of the FMCG giants in many categories.
Opportunities in the SWOT Analysis of Godrej Consumer Products Limited :
Inorganic Expansion: GCPL has transformed itself from a domestic company to a multi-national company having a presence in over 60 countries. GCPL has been expanding in emerging nations by acquiring some of the local brands to set up in those countries, for instance, acquisition of Frika Hair in South Africa and Canon Chemicals in Kenya. This helps the company to improve market penetration in such countries.
Rapidly growing rural market: The Indian rural market is rapidly growing as technology-driven distribution enables the companies to maintain the demand and supply and hence the increasing rural demand is capitalised. With improving penetration of FMCG products in the rural market, GCPL can improve its bottom line.
Growing Personal care market: With increasing purchasing power and improving the lifestyle of people, demand in personal care products is expected to grow. GCPL is set to benefit from the increase in demand for personal care products, which represents about 22% of the FMCG industry.
Threats in the SWOT Analysis of Godrej Consumer Products Limited :
The abundance of counterfeit products: The presence of counterfeit products affects the image of a brand and also affects revenues of a company. In India, counterfeit products affect a major portion of the FMCG industry sales.
Intense competition from recognised companies: FMCG industry has intense competition with a presence of various MNCs as well as domestic players.  GCPL faces competition from companies like HUL, ITC, Marico, Dabur and Patanjali etc. Intense competition also gives fire to aggressive price competition which is a threat to the whole industry.
Competition from unbranded products: Indian rural market still has the abundance of unbranded products available, for instance cooking oil and washing soap etc. The presence of such products affects the industry.
FDI in retail: The demand for FDI in retail can affect the company's position in the market as it will allow the more international company to enter the Indian market and thus it is a threat to the industry.
Liked this post? Check out the complete series on SWOT