Cinemax is a chain of movie theatres based out of Gurgaon. The multiplex chain which currently owns around 139 screens mostly in Northern, Southern and Western India is owned by the Kanakia Group. The multiplex screens are there in cities such as Ahmedabad, Bangalore, Hyderabad, Kochi, Mumbai, Pune, Kolkata, Kanpur, Bhopal, and Nashik.
The multiplex chain which was established in the year 2002 is owned by Ajay Bijli registered an annual turnover of USD 22 million in the year 2016. The parent company is PVR Cinemas which has years of association with the movie business. Multiplexes currently target the upper class and the middle-class population in Tier 1 cities and metros in the country but it has been seen that the culture is percolating into smaller towns and more and more screens are opening up in smaller places as well indicating that the culture is here to stay.
Strengths in the SWOT analysis of Cinemax
Strengths are defined as what each business does best in its gamut of operations which can give it an upper hand over its competitors. The following are the strengths of Cinemax
Association with PVR Cinemas: Cinemax was acquired by PVR Cinemas recently for a whopping figure of Rs 543 crore. The association with PVR which currently owns 351 screens across 85 properties housed in 36 cities coupled with their own 139 screens makes them immensely powerful in the domain of entertainment.
Vision: The company has always been backed by a vision which is highly futuristic and with a never say die attitude. This vision has always enabled the business to grow and to never look back.
Organic Rollout plans: Cinemax currently plans to open up another 120 screens in the next 14 months as their CEO Ajay Bijli pointed out and also plans to increase their market capitalization to 1 billion USD.
Strong relationships with stakeholders: The entertainment industry is a strong partnership between various stakeholders and thus maintaining favorable relationships with them is critical to success. Cinemax and its parent company PVR Cinemas have always been careful about maintaining cordial relations with all their stakeholders.
Differentiation: Cinemax has always made solid efforts to differentiate the movie watching experience through comfortable seating, huge screens top grade movies and favorable movie show times.
Strong ties with Hollywood: Cinemax is a preferred choice of many Hollywood distributors and this is because of the string ties that its leaders have been able to maintain with foreign movie makers and distributors. In India there is a growing preference for Foreign movies and this relationship can help to further the cause.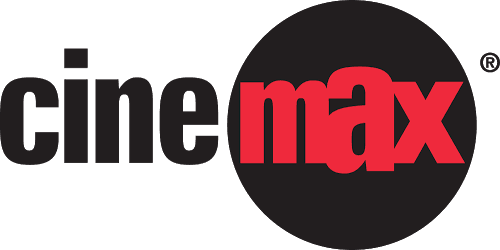 Weaknesses in the SWOT analysis of Cinemax
Weaknesses are used to refer to areas where the business or the brand needs improvement. Some of the key weaknesses of Cinemax include:
Expensive: Multiplexes are still on the expensive side and while a regular theatre would sell tickets at Rs 100 or Rs 150 a moviegoer would need to pay double or in certain cases even thrice this amount to watch the movie in a multiplex screen which brings down the frequency of visits of an average customer.
Industry fragmentation: The move exhibition space is highly fragmented in India and the reach is limited which means that the scope for expansion is more. However, the feasibility of multiplexes in small towns or villages where the major chunk of the population resides in India is still questionable.
Image of the brand: PVR and Cinemax have always positioned themselves as multiplexes and thus reaching out to a wider audience may be more challenging than one imagines.
Weak presence in smaller towns: Multiples screens in India are mostly focusing on Tier 1 cities and metros only and there is a very limited presence in smaller towns. This creates a huge void in the market.
Opportunities in the SWOT analysis of Cinemax
Opportunities refer to those avenues in the environment that surrounds the business on which it can capitalize to increase its returns. Some of the opportunities include :
Focus on smaller cities: Smaller cities and towns in India are growing richer with more education and jobs and this means that they can afford to watch movies in a multiplex. This presents a huge untapped market for movie exhibition players
Importance of smaller movies: Multiplexes mostly devote their screens to movies of main actors or superstars. However today in India there are movies of the younger breed of actors which are gaining more popularity. This can be a cheaper but lucrative prospect for multiplex screens.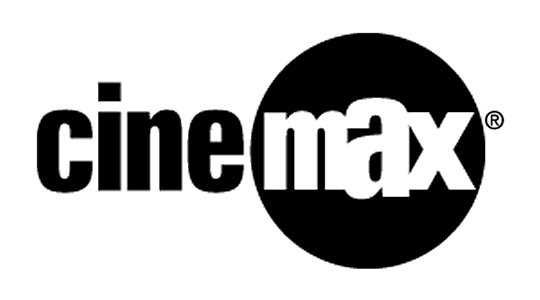 Threats in the SWOT analysis of Cinemax
Threats are those factors in the environment which can be detrimental to the growth of the business. Some of the threats include:
Competition: The company faces serious threats from competition. Some of their main rivals are Carnival Cinemas, HDIL's Broadway Cinema, Inox etc.
Focus on theatre experience: Multiplexes are focusing on improving the theatre experience through the provision for wider seating, better sound quality or more leg room. However, whether these strategies have been able to contribute to revenue significantly is still is a question that is largely unanswered.
Liked this post? Check out these detailed articles on
Topic of SWOT of Brands
Alternatively, check out the Marketing91 Academy, which provides you access to 10+ marketing courses and 100s of Case studies.