Every profit-oriented firm is always interested in making sure that they do everything possible to maximise the profit from the particular venture they engage in. They, therefore, go an extra mile to evaluate some business processes and make informed decisions to ensure that they get the best deals.
This is essentially what organisation buying revolves around. It is the process that formal institutions use in establishing the essence for making a purchase of products or services by identifying, assessing and selecting the ideal alternative to the available brands and suppliers.
In a typical organisation, there are those people that are involved directly or indirectly in the organisational buying process. All these people are referred to as the buying centre. This centre is always different bearing in mind that it involves people with different and unique abilities and perspectives.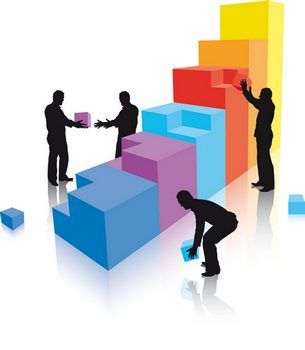 Ideally, it is also possible that not everyone is going to make the decisions revolving around organisational buying, but it should be noted that they can still be regarded as part of the purchasing process due to the influence that they could be having in the process.
The supplier must be able to produce quality products or offer quality service to the organisation. Any compromise on the quality can adversely affect the organisational performance and subsequently causing undesirable business dealings.
Nevertheless, globalisation has made it possible for many suppliers and brands to be able to produce some similar products that target a particular market. This is the reason why it is of great importance to ensure that a thorough research is carried out to help in making good organisational buying choices.
Organizational Buying depends on
1. Buying objectives
2. Buying structure, and
3. Purchase constraints.
1) Buying objectives in Organizational buying
Before making a purchasing decision, it is imperative to understand and evaluate the main reasons for doing so. Primarily, you need to determine the motive for buying that particular product. It is also necessary to ensure that you understand the effect of making that purchase and at the same time how the product will be beneficial to various operations of the organisation.
The reliability of the supplier in ensuring that you get the product consistently throughout the year or duration that you need is also important because it shows that the firm will hardly encounter unnecessary inconveniences that would interrupt its production.
2) Buying structure in Organizational buying
Any organisational buying has to follow a particular structure that has been stipulated within the guiding principles of the firm. A protocol has to be followed accordingly to make sure that all the concerned parties are involved in making the decision. You have to ensure that all the relevant procedures have been followed when making such purchases. This will be helpful in ensuring that a correct decision was made way before undertaking the process of buying the particular product or service hence making it easy to make a follow up if there is a need for doing so.
There are also some manufacturers who prefer to deal with agents who help them in purchasing the products. In most cases, they prefer organisations to use these agents when in need of making transactions that are revolving around purchasing of products.
3) Purchase constraints in Organizational buying
This is the other aspect that affects the process or organisational buying. Mostly, several elements are always considered before making any purchase for the organisation. Some of these items may hinder the efficiency of buying the products and would subsequently require further intervention for it to be realised. For instance, inadequate finances or availability of the product at that particular time would be among some of the purchase constraints that are usually common.
Nonetheless, the government budgeting process is also a hindrance to the consumers who prefer making a purchase based on government funding because it may take longer than expected for funds to be approved.