The marketing mix of Parachute shows us the 4P's of Parachute which can also be called the product marketing mix of Parachute. Parachute is the leading coconut oil brand in India.
Products in the Marketing Mix of Parachute
Parachute is premium edible grade coconut oil, a market leader in its category. Synonymous with pure coconut oil in the market & is positioned on the platform of purity. Parachute thus enjoys tremendous equity, trust with every passing generation & loyalty in the urban as well as rural sectors of India. Innovations in the packaging whether from the aspect of user-friendliness or aesthetics have and continue to help Parachute grow.
About Parachute 
Type: Hair oil
Industry: Personal care
Founded: 1933
Founder: A.C. Burman
Headquarters: Kolkata, India
Area served: India
Key people: D. K. Burman (Chairman) and (Mayank Burman)
Number of employees: 1,000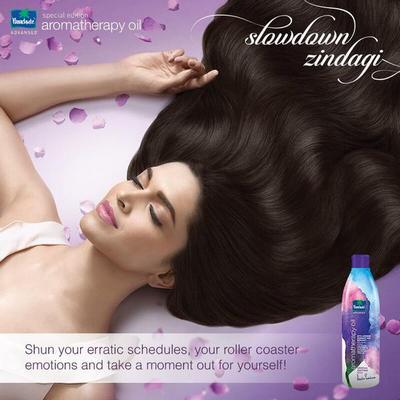 Parachute Advansed: Parachute Advansed contains essential oils of ylang-ylang to give it a rich and deep fragrance. It is for the all-aware young Indian woman who is demanding, is aware of the benefits of using hair oil and the role it plays in maintaining her healthy and well nourished hair. It is lighter than other coconut oils & with regular use of Parachute Advansed, hair strength is known to increase by up to 16%.
Innovations from Parachute Advansed: Personal Champi – It is a combination packconsisting of a Parachute Advansed 300 ml bottle and a head massager. Hot Champi – It consists of hair oil warmer and a bottle of Parachute Advansed coconut hair oil. Parachute Advanced Revitalising Hot Oil – This oil is enriched with a special warming oil which keeps it hot from inside. It gives extra care during winter & does not freeze in winters.
Parachute Jasmine – Parachute Jasmine is a hair oil that gives nourishment, has a lingering fragrance & is delivered through a completely non-sticky format. This makes Parachute Jasmine great post-wash oil. The Parachute Jasmine woman is between 18 – 24 years confident and progressive yet has her roots in traditional values and culture.
Parachute Aftershower – Parachute Aftershower styling gels & creams offer this new age consumer a range of male grooming products
Parachute Therapie – A Therapie to reduce hairfall in 45 days
Parachute Advanced Starz – Parachute Advansed Starz is a range of hair care products specially created between 3-10 years. This range includes Parachute Starz Gentle Shampoo, Parachute Starz Non-Sticky Hair Oil and Parachute Advanced Starz Nourishing Cream Gel.
Price in the Marketing mix of Parachute
Parachute: 200ml – Rs. 39, 20ml – Rs. 5, Mini – a bottle shaped small pack: Re. 1, Parachute Advansed: 80ml – Rs. 27, 170ml – Rs. 48, 300ml – Rs. 80, Parachute Therapie: 50ml – Rs.190, Parachute Jasmine: Rs.500ml – Rs. 90, 50ml – Rs. 12, Starz Shampoo: Rs. 100ml –Rs. 54, Aftershower Cream: 50g – Rs. 35, 100g- Rs. 62, Aftershower styling gel: 60g – Rs. 58
Place in the Marketing Mix of Parachute
Parachute sells all over India both in urban as well as rural India. Parachute Hair Oil is sold through retailers like supermarkets, kiranas, baniyas, general stores etc It is also sold in Bangladesh and the Middle East.
Promotions in the Marketing Mix of Parachute
It advertises throughTelevison,Print,Outdoor,Digital. The brand has been endorsed by celebrities like Deepika Padukone, Diya Mirza, Yuvraj, Sreesanth. Advertising is heavy before Holi & during winters. Popular & effective campaigns like '1 hour champi kiya' (have you done an oil head massage 1 hour before shampooing) help remind people about the benefits of oiling before hairwash. Parachute also uses van campaigns, Haats in rural areas to promote the brand. Sales Promotions like "20% extra" was made on the 200ml pack.
Also Read about Marketing Mix
Liked this post? Check out the complete series on Marketing Mix