Louis Philippe is associated with Lifestyle and Retail Industry and deals in apparel and accessories. It is a subsidiary of its owner company Madura fashion & lifestyle which is a division of its parent company Aditya Birla Group. Louis Philippe is an Indian brand and was founded in the year 1989. It occupies nearly 20% of the market share in shirt industry of India because of its high-end products. Louis Philippe faces stiff competition from rival brands like
About Louis Philippe
Type: Apparel brand
Industry: Fashion
Founded: 1989
Founders: Madura Fashion & Lifestyle
Headquarters: Gurgaon, India
Area served: India, Nepal, Sri Lanka, Bangladesh, UAE, Oman, Qatar, Kuwait, Bahrain, Saudi Arabia, and the United Kingdom
Current CEO: Deepanshu Ranka
Number of employees: Over 10,000
Major products: Men's apparel, including shirts, trousers, suits, jackets, ties, and accessories
Product in the Marketing Mix Of Louis Philippe :
Louis Philippe became an undisputed leader in formal wear category for men that include semi-formal and formal wear. It has a magnanimous collection of silk, terracotta's and soft cotton products that have dominated Indian consumer market.  Shirts are manufactured using international quality of threads and trims, imported buttons and imported interlining.
Louis Philippe is a supplier and manufacturer of a fine clothing line that combines designs and fabrics inspired by current local trends. It has expanded its product collection over the years to include LP LUXURE, an assortment of premium wear, LP Formal and LP for every occasion. It manufactures products for men who prefer comfort and luxury and its portfolio includes
Apparel
Shorts
Shirts
Jeans
T-Shirts
Blazers
Suits
Chinos
Trousers
Sweatshirts
Sweaters
Jackets
Footwear from sizes 6 to 11
Party Wear
Business Casual
Casual
Formal
Leisure Sport
Accessories
Scarves
Cufflinks
Ties
Wallets
Belts
Combo Packs
Time wear in different shapes and colour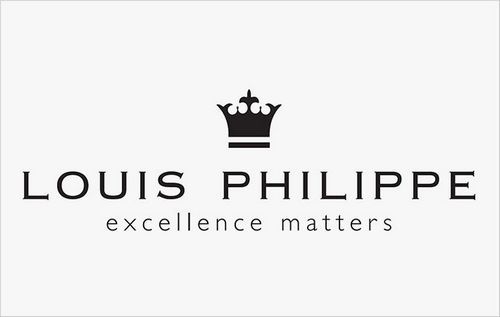 Place in the Marketing Mix Of Louis Philippe :
Louis Philippe has spread its presence to every part of India and its products are also available in several global countries. Its products can be easily obtained in nearly twenty-one states and fifty cities like Rajkot, Ahmedabad, Delhi, Chandigarh, Mysore, Bangalore, Chennai, Amritsar, Mumbai, Pune, Kolkata and Durgapur. It has more than one hundred and nineteen personalised outlets for selling its products in the consumer market.
Louis Philippe has also taken help of the distribution channel of its owner company Madura Fashion & Lifestyle to market its products. It has an extensive channel that includes more than one thousand franchisee and exclusive outlets and two thousand multi-brand premium trade-outlets located outside and within India. Products are now easily available to consumers also at places like malls, hyper market, super market and convenience stores.
Price in the Marketing Mix Of Louis Philippe :
Louis Philippe is a premium brand and offers high-quality products to its customers. It symbolises status, elegance, class and a lifestyle that demotes opulence and regal. The brand has targeted upper-middle and the upper class section from Urban sector as its target customers because they do not hesitate to make a purchase on the basis of price ranges.
For the style-conscious individual who is looking for a contemporary and fashion statement, Louis Philippe has adopted a premium pricing and prestige pricing strategy. It has been successful in its pricing endeavours because its target customers are ready to be associated with this premium brand because of its quality and brand status in market irrespective of high product prices. It also has implemented promotional strategy and offers incentives like periodical offers to retain the loyalty of its customer base.
Promotions in the Marketing Mix Of Louis Philippe :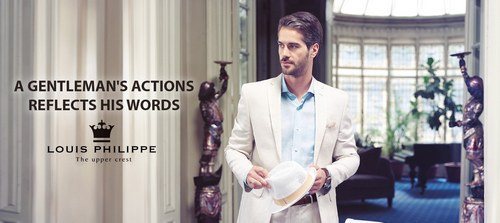 Louis Philippe is a widely popular brand and its successful marketing strategy has helped it in occupying its present position as one of the best shirt brands in the Indian market. The company has focussed on its advertisement campaigns that project it as a brand of the exclusive image. It offers periodic offers to increase its consumer base.
Louis Philippe products are advertised via electronic, print and social media in television, newspapers, billboards, magazines, twitter, YouTube and Facebook. It has adopted new branding initiatives to increase its brand awareness in the market by associating itself with several sports and events. It has entered into a partnership with Professional Golf Tour of India to launch Louis Philippe cup for Golf.
Liked this post? Check out the complete series on Marketing Mix